Hugo, OK and Showmen's Rest
May 8, 2010
Thank God for Jim, and understanding wives and girlfriends (not mine, Wes').  I was getting impatient for a ride, and Jim planted the seed with the suggestion to ride up to Hugo for a greasy spoon hamburger and visit to the Mt. Olivet cemetery's Showmen's Rest.  Wes was in town for Mother's Day, and the significant others cleared us for the day ride.
We headed out from our house, and calculated out the route and time to meet up in Bonham with the rest of the 14 bikes making up the Lone Star BMW Riders ad hoc Saturday ride.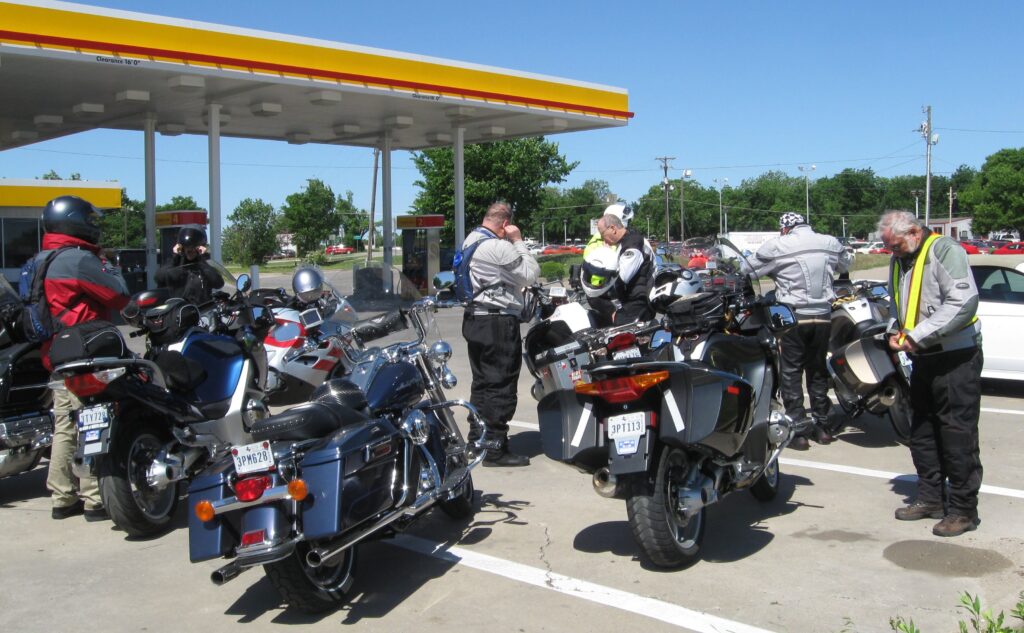 We carried on through some nice green-sided wandering roads that paralleled along the Red River and the Caddo National Grassland.  The side wind was not welcome, but at least we were riding.
We had burgers as the Busy Bee Cafe, which held true to its name with business.  There were locals lined up at the drive-thru the whole time we were there.
Hugo is the winter headquarters of two circus shows, Kelly Miller and Carson and Barnes.  Many performers are put to rest in Showmen's Rest, a part of the Olivet Cemetery.  It was interesting walking about and envisioning the many stories that transpired through these folks' lives.
Wes and I headed back and did the long, straight southern Oklahoma roads looking for a Red River bridge crossing.  After one route turned into a gravel road, we kept heading west to the Carpenters Bluff trestle bridge.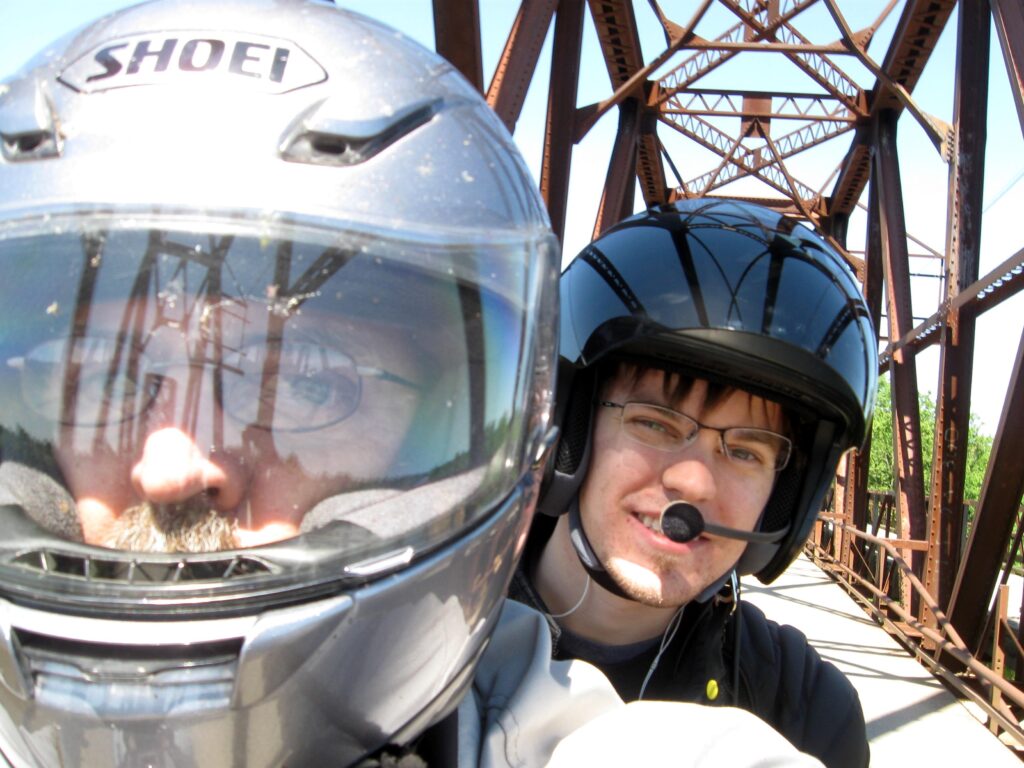 It was a great day of riding, and I really enjoyed the company of my son on the journey.
Photos https://photos.app.goo.gl/F2fBGaGQB85FA6SY8
Tracklog    https://www.alltrails.com/explore/recording/20100508hugo