Prologue – Canada Pacific NW
July 4, 2010
It's Sunday, the last day home before the trip. I think I have everything together, but I keep remembering small stuff. Things are packed tight in the bike's bags. Look it all over again. Throw some more items out. Deb brings out her bags that she will carry on the plane. We unload her riding suit that I will carry, and transfer what she will bring into the top case.  It's too tight. She goes back and rethinks what's to go. One more time. Looks like it will work. We seldom use all that is typically packed for a trip, but then again, it's 2 weeks.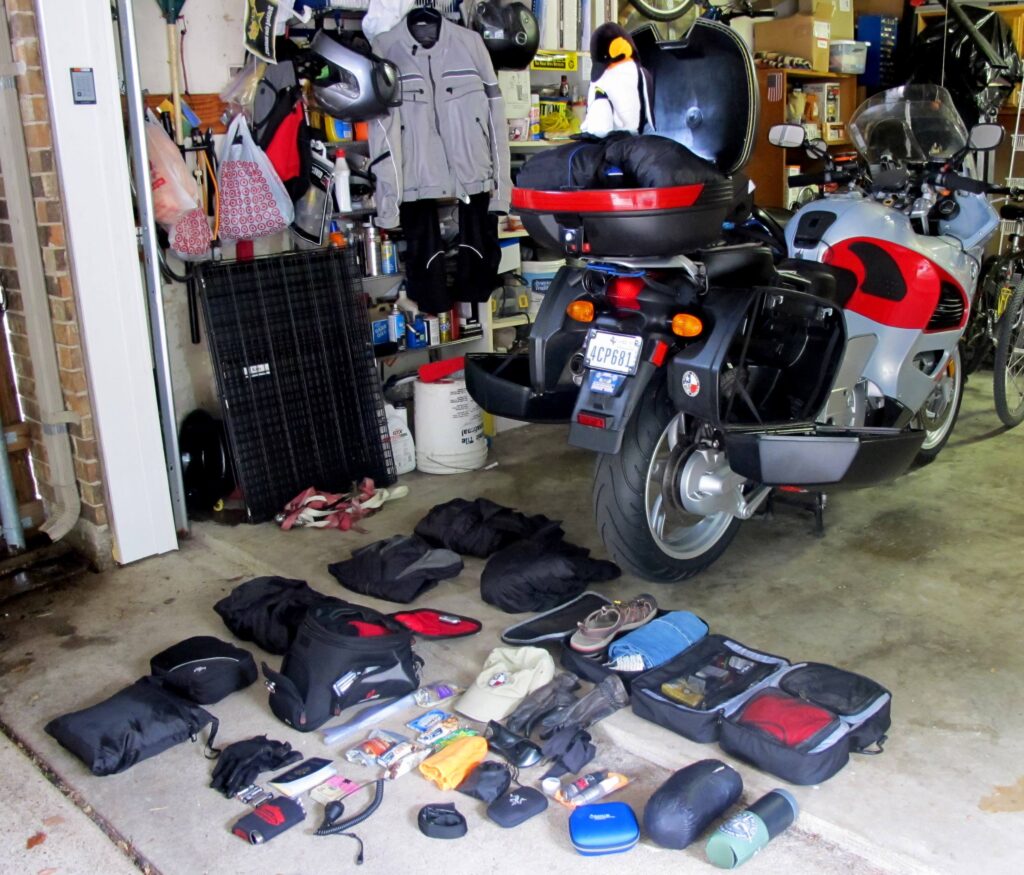 Ready to ride… 6,000 miles or so. Deb will fly into Seattle. We will join the LSBMWR Hyder group in Victoria. Tomorrow, Westcliffe, CO for me. Tuesday is Alpine, WY. Wednesday is across the border to Fernie, BC. Thursday will be Golden, BC. Friday, back south of the border to Omak, WA, to get close to Seattle, where I will pick up Deb on Saturday. Over the weekend will be up to Vancouver, and back down to Victoria. We'll stay Tuesday night in Forks, WA, and Wednesday in Coos Bay. Thursday, Deb and I will split from the LSBMWR group and ride to Lake Tahoe. Friday morning, Reno, to drop Deb off at the airport. I'll then spend the next three days heading home via Nevada's Loneliest Road in America, and on through Utah and New Mexico.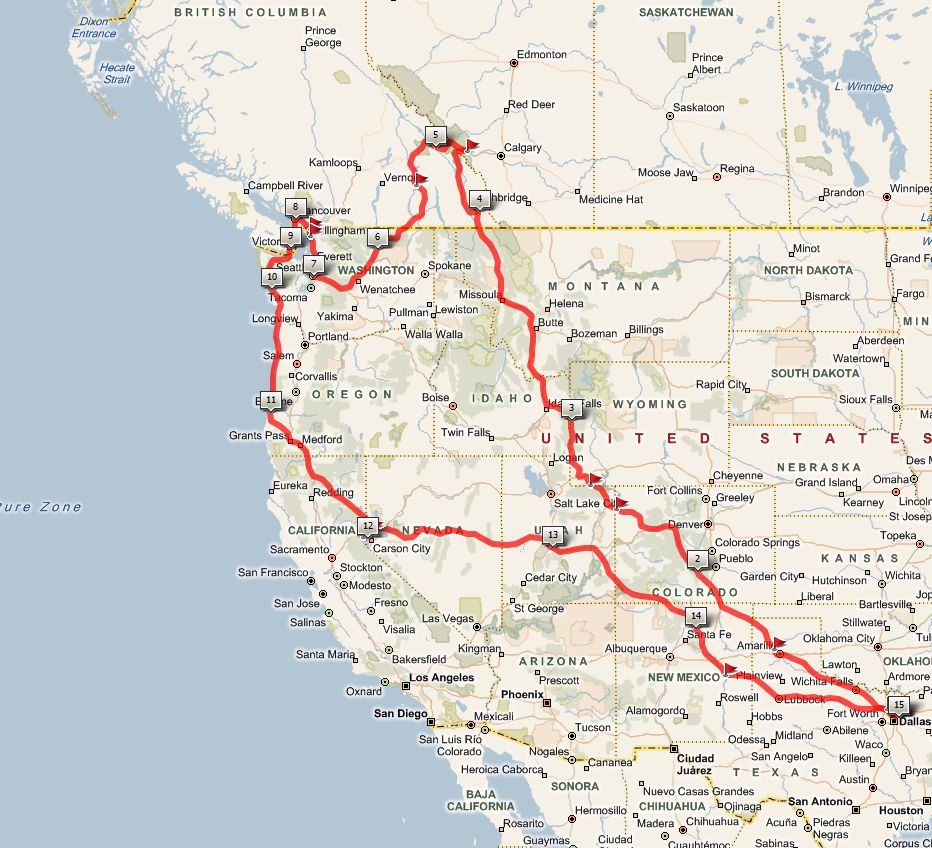 There's a web album out there I will post photos to when I have the chance – https://photos.app.goo.gl/6jfr2ijzAXRCGRsc8.  I'll do some semi-daily posts from the road to the blog, and write a roll-up story when I return home.
We are carrying SPOT satellite position trackers. You can get a real-time view of where the 7 bikes are by using this link – https://spotwalla.com/tripViewer.php?id=254a75fecaeb1c4f2e&hoursPast=0&showAll=yes .
5AM Monday, I ride. Stay tuned. It should be interesting…