Canada-PNW Day 1, Home to Westcliffe, CO
July 5, 2010
Getting out of Texas takes a long time. I left early this morning anticipating heat and got none. In fact, it was darn chilly in the Panhandle. Not sure what the heck was up with that. I was doing 120 to 160 mile fuel stops, and kept the stop time at a minimum. Made the 690-mile trip to Westcliffe, CO in 11.5 hours. Very nice weather once I got out of the Panhandle clouds and 65 degrees. The last time I was in Westcliffe, it was damp and drizzly, but that type of weather in the mountains enhances the effect at times. Today, it was very sunny, and warm.
I'm enjoying a buffalo burger here at Poag Mahone's again. And for you guys riding ahead of me heading to Hyder, I'm also enjoying an Alaskan Amber, and it's darn good… You guys explored Yellowstone today, and are heading to Shelby as I write this. Hope you are having a great time.
It's hard to beat summer weather in Colorado. The air feels crisp and the sun warms the body even as the temperature dips.
I'm adding photos to the web album https://photos.app.goo.gl/6jfr2ijzAXRCGRsc8.
Tomorrow it's 659 miles to Alpine, WY, over some roads I have never experienced. Looking forward to it!


The Sangre de Cristo mountains that border Westcliffe, CO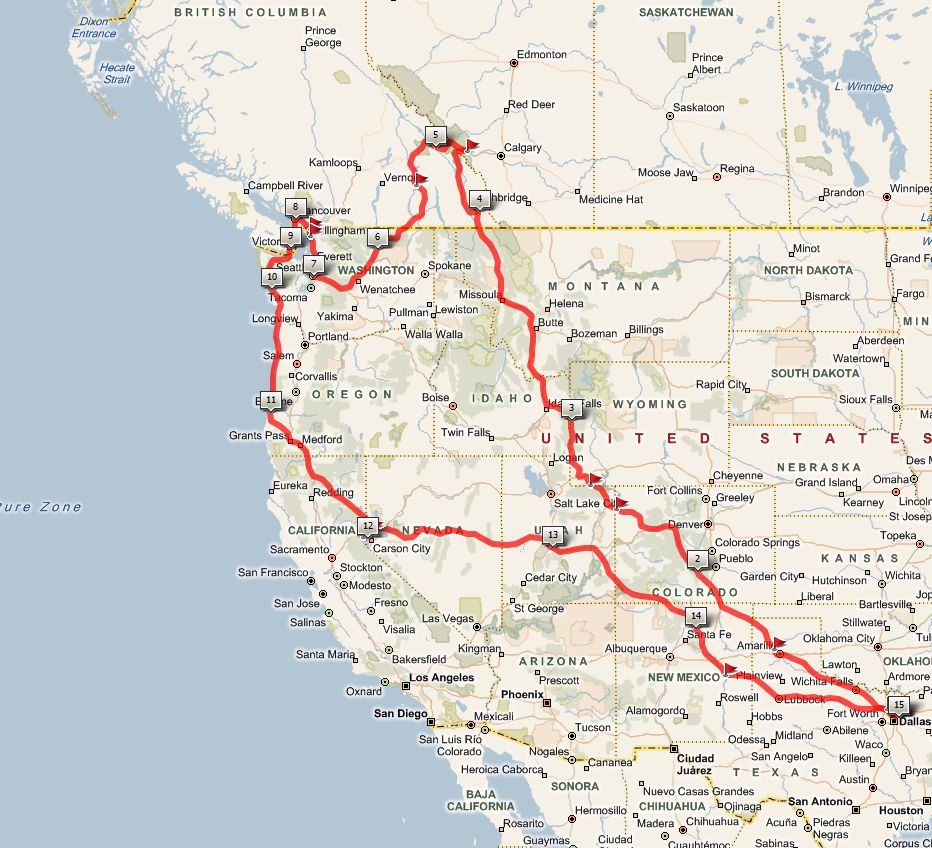 But wait, there's more…
I finished up dinner at Hoag Malone's, had a walk about town while talking on the phone to Deb, and later Susan (our friend up in Fort Collins).  I was fueling up near the inn, and as I topped off the tank, a couple pulled up beside me with a trailer full of dirt bikes and quads.  He asked me if I was in Gartner earlier today (yes), and if I knew of the Transamerica Trail.  Why, yes I did.  So Sam Correro introduced himself, and also as the creator of the Trans-America Trail .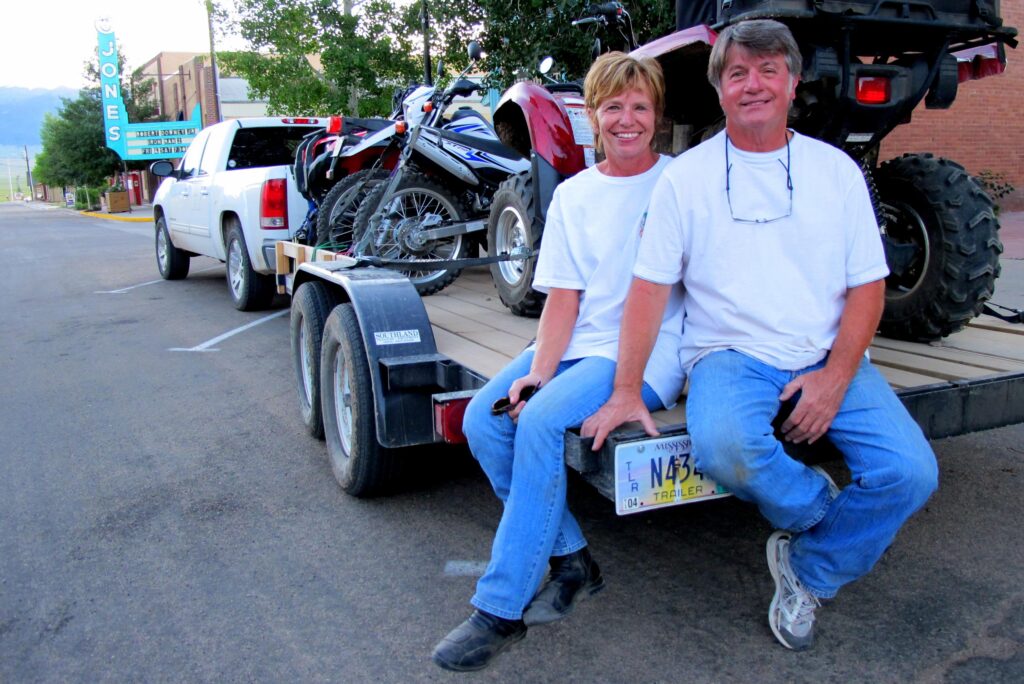 Whoa… how is it that I always meet interesting folks on these journeys I take?  He invited me to dinner, or at least to have a drink during their dinner.  We went back to Hoag Malone's, and found that the kitchen had just shut down.  So we went across the street to the Mexican restaurant, but it was closed also, according to the gentleman sitting outside.
He was a nice chap, and had a shop full of interesting wares, which doubled as his home.  We asked about his old GS out front, and he told us it just turned over 200,000 miles.  Since we were all into bikes, Robert invited us in to show us the BMW K1200 poster put out several years ago, and said it was his son riding the bike, Gregor Halenda .
http://www.gregorhalenda.com/
Gregor as both subject and photographer.  Dad Robert showing us the stuff…
Gregor has done a lot of work for BMW, Ducati, and others.  Robert was obviously very proud of the work his son has done, and very rightly so.
Canada Photo Album  https://photos.app.goo.gl/6jfr2ijzAXRCGRsc8
Tracklog    https://www.alltrails.com/explore/recording/20100705canadapnw-home-to-westcliffe–20100706