Canada-PNW Day 6, Omak, WA to Seattle
July 11, 2010
Had a relatively short 250-mile ride via Hwy 2 over the Cascades today to pick up Deb and head to Seattle for an overnight stay. It's good to be back with her again after 6 days on the road. We strolled the Pike Place Market and had dinner on the waterfront, with a stop at the original Starbucks. Lots of music on the streets here.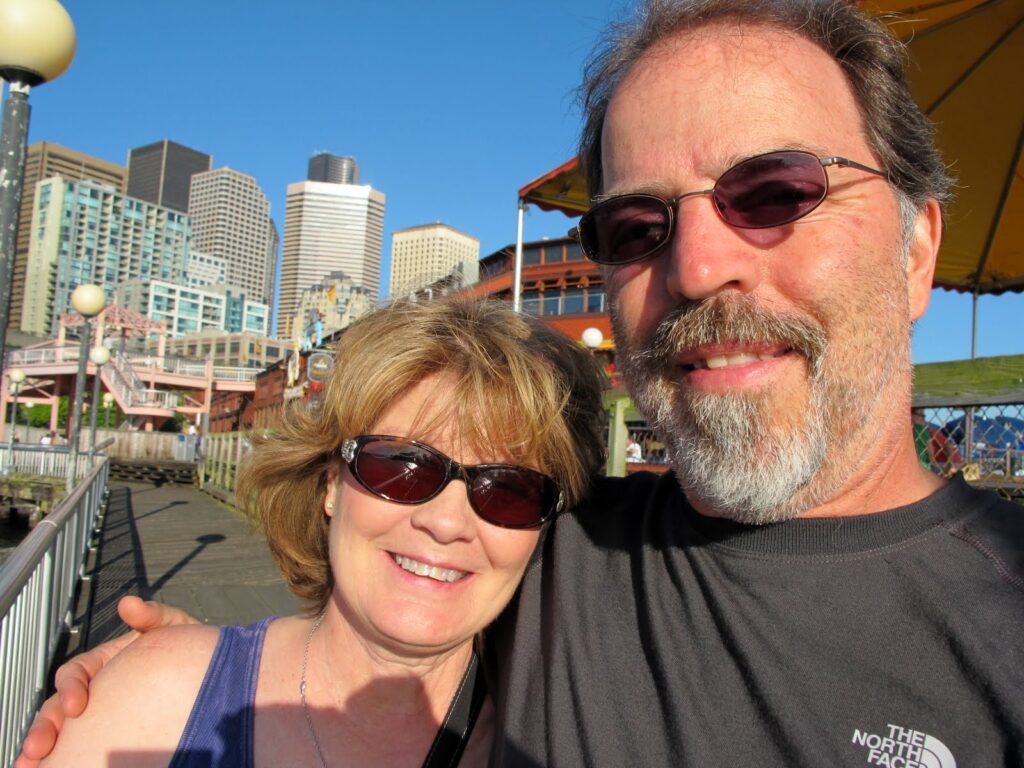 The LSBMWR Hyder group made it to Hyder today, and have probably been
hyderized by now…
Tomorrow, another border crossing and on to Vancouver.
Photos are still accumulating here  https://photos.app.goo.gl/6jfr2ijzAXRCGRsc8
Tracklog    https://www.alltrails.com/explore/recording/20100710canadapnw-omaktoseattle–20100711