Canada-PNW Day 12, Lake Tahoe to Salina, UT
July 16, 2010
We awoke this morning under the pines of Lake Tahoe, packed the bikes, grabbed a quick breakfast and made our way down the mountain to the airport while Deb finished her coffee in the twisties (yes, that is correct). Dropped Deb at RNO, gave her a big kiss, and Tom and I rode east towards the heat.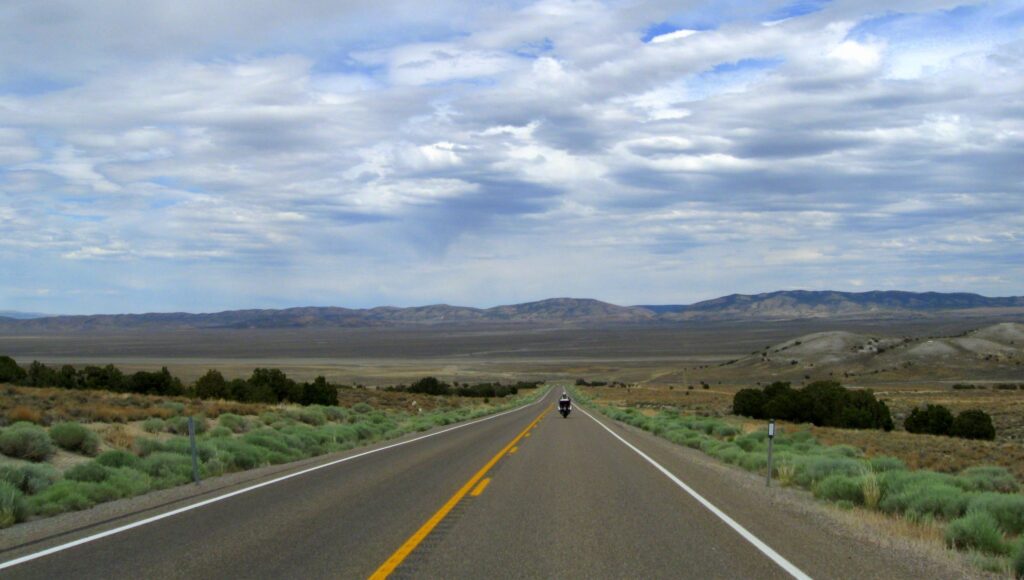 We crossed Nevada on Hwy 50, "The Loneliest Road in America". It is an interesting ride with many dynamics, hot lower altitude dry scrub, and multiple 7,000 foot passes with cooler temps and sweeping turns. We turned off of 50 onto 722 for a diversion through the hills and mountains near Austin, NV, which was a pleasant road, but fairly rough. Stopped in Austin for a tasty burger and iced tea.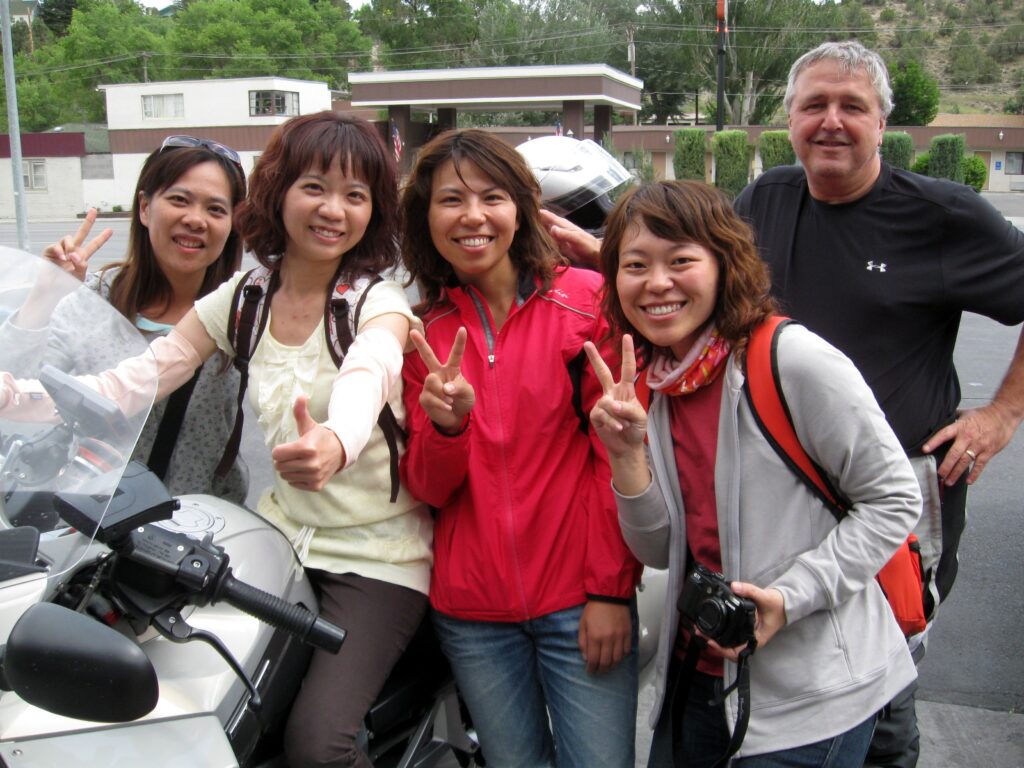 In Ely, we ran into 4 Taiwanese girls touring around Nevada who could speak very little English. They were very friendly, and got a thrill out of sitting on our bikes, snapping many photos.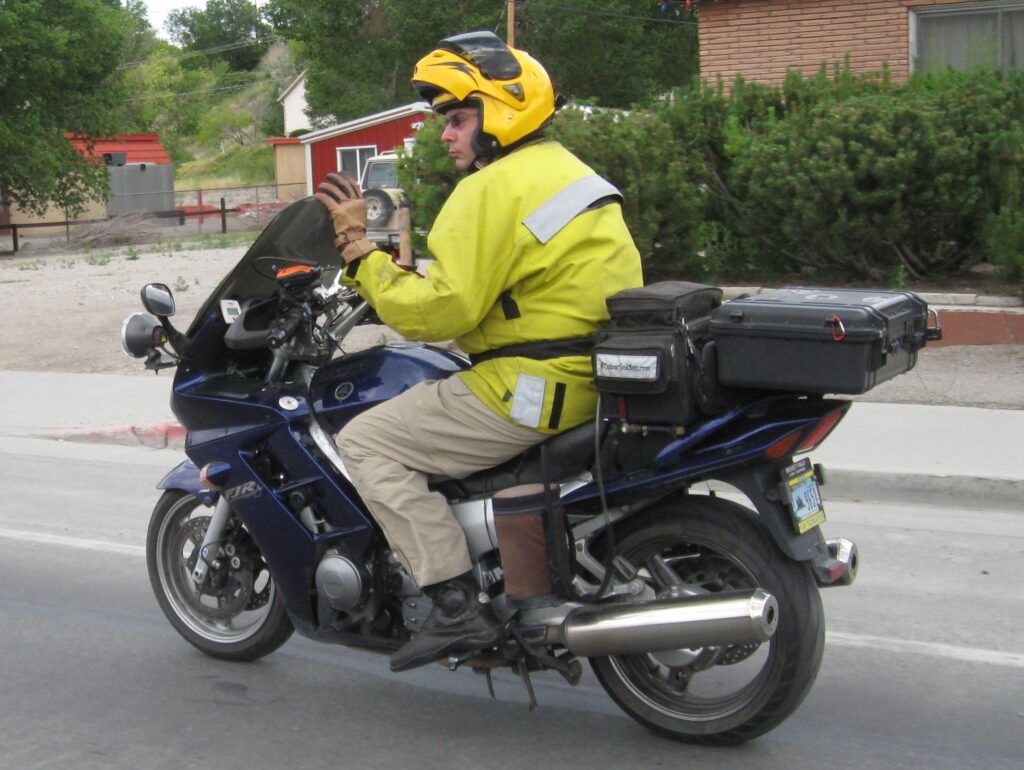 There's a 30-hour Iron Butt rally starting in Ely Saturday. We figured that something was going on by the looks of the bikes rolling down the street and pulling in beside us.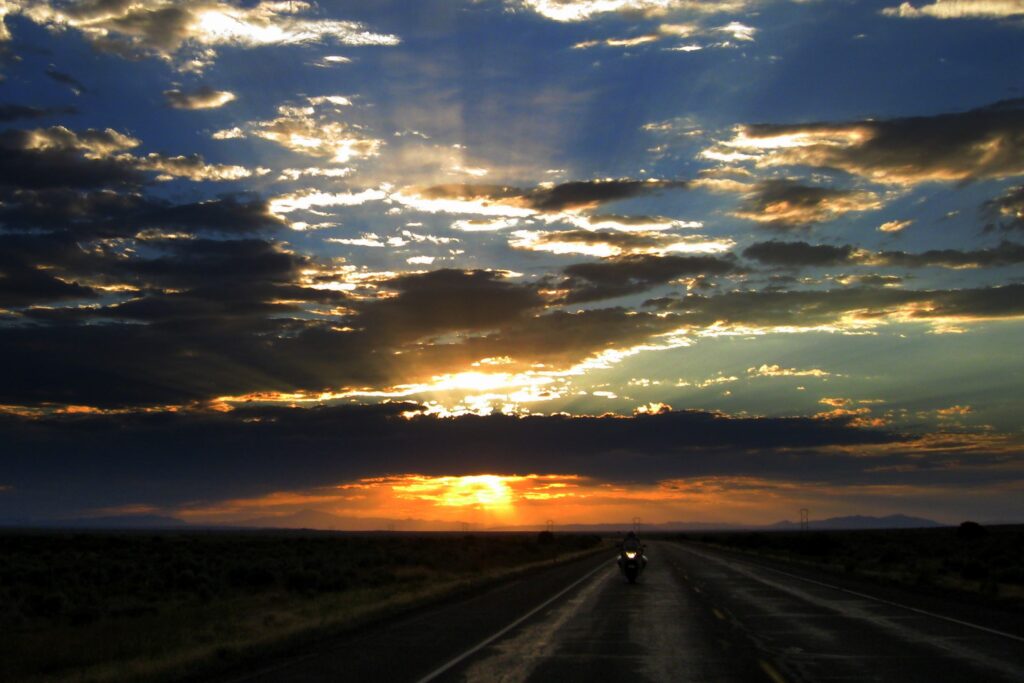 The Utah sunset was remarkable this evening. It lasted for 30 minutes in various spectacular lighting, including rainbows from rain that was not making it to the ground.
Tom and I are in Salina, UT this evening after 587 smiles, as Voni says… The shower and air conditioning feels good.
Look for more photos after I return home. The days are filled with riding, and not much time left for image processing.
Photos    https://photos.app.goo.gl/6jfr2ijzAXRCGRsc8
Tracklog    https://www.alltrails.com/explore/recording/20100716canadapnw-lake-tahoe-to-salina–20100717