LSBMWR Pasta Social 2010
May 29, 2010
The Lone Star BMW Riders club is always looking for ways to promote riding and socializing.  This year's pasta social was held at a pole barn north of McKinney was preceded by a ride to various courthouses of the riders' choosing.  Each place visited would give the rider points that could be applied to a discount on the fee for lunch.
If one were so inclined to do all fourteen courthouses, it would be a 485-mile ride: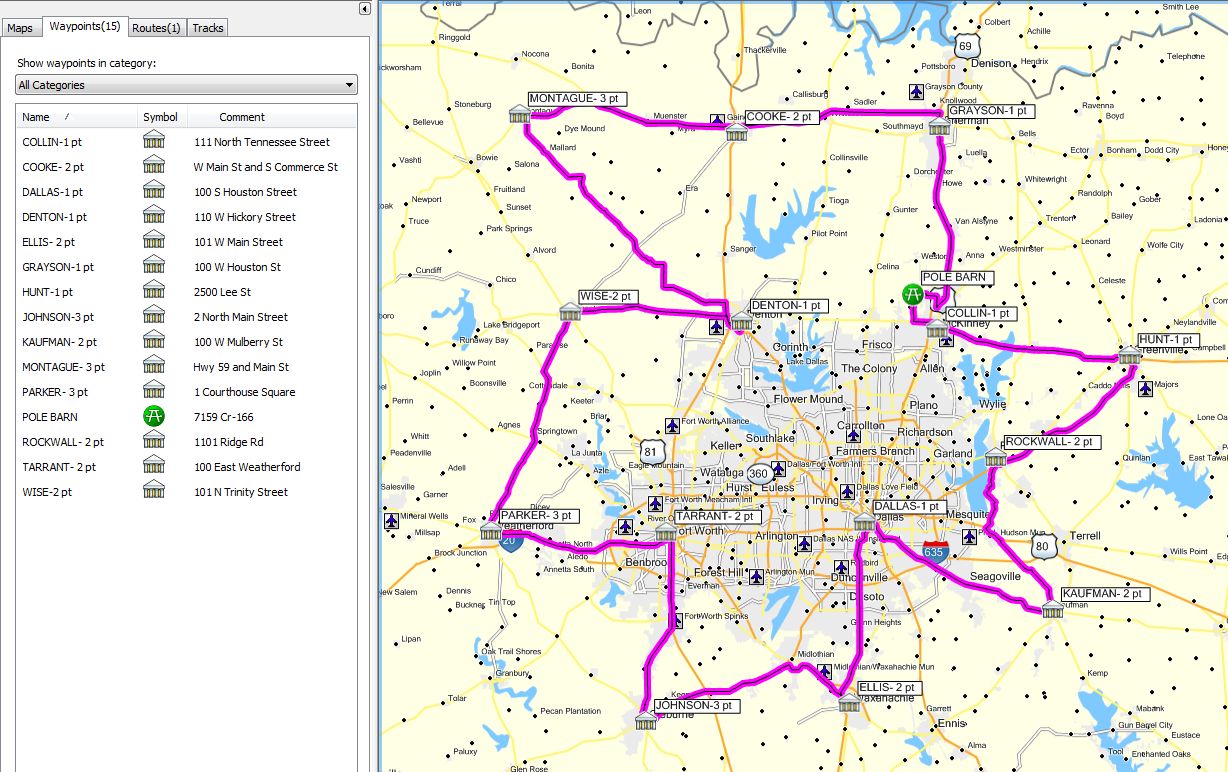 My ride took me to Old Red in downtown Dallas, Kauffman, Rockwall and McKinney.  I gave Elke some road time after I rebuilt the water pump to resolve an oil seal leak.  It was good to get out on the K75S.
Travis and Krista did a great job cooking up and serving a nice pasta lunch to our group of ~45.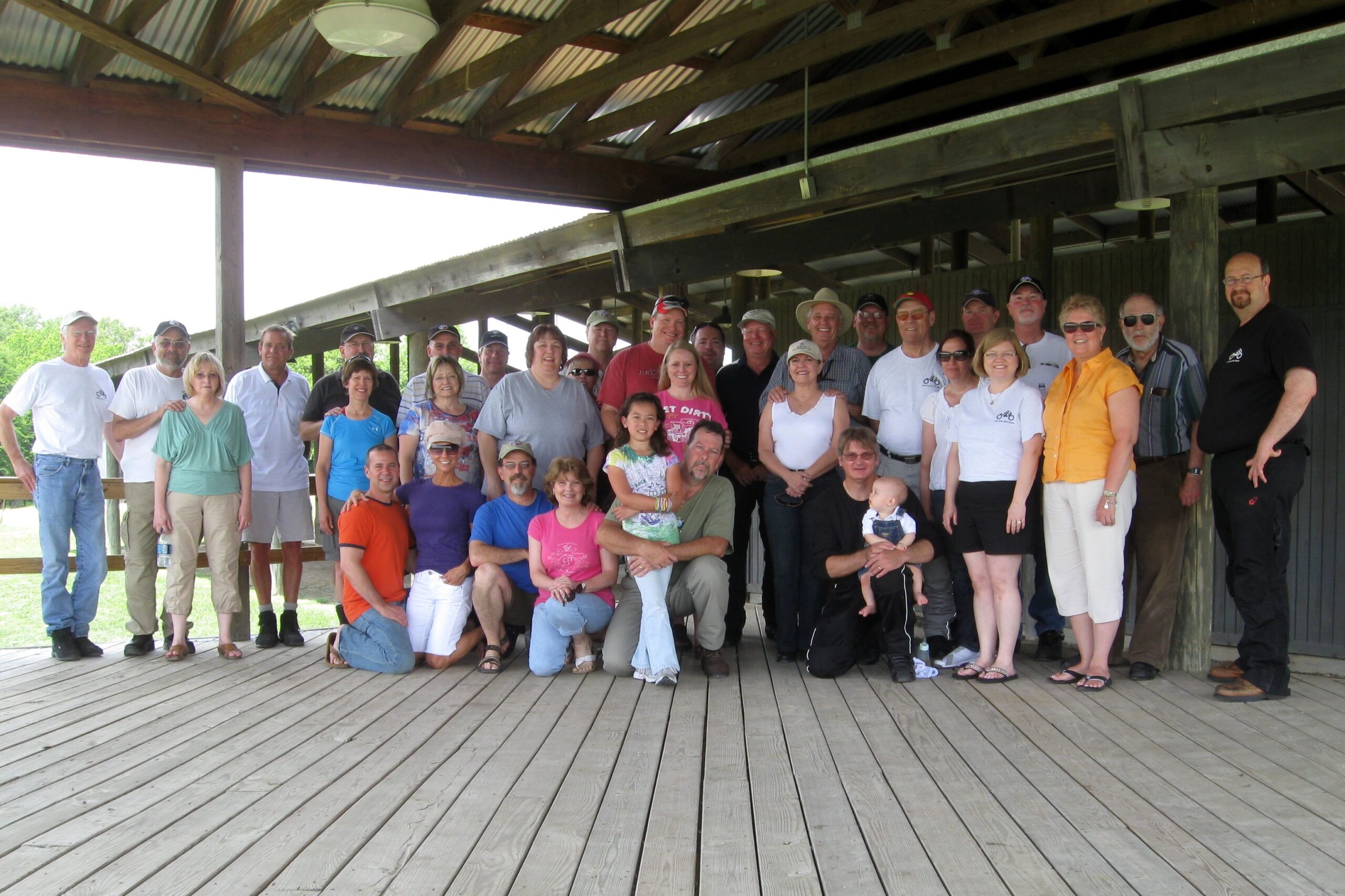 Photos https://photos.app.goo.gl/VELWZo3qC3nQhPXB6
Tracklog    https://www.alltrails.com/explore/recording/20100529pastasocial–20100530