Meers Store
June 12, 2010
So, I have this rear tire with tread left on it, and I need to do something about that.  And, I hear there's this real good hamburger up in the Wichita Mountains.  So, might as well do a 500-mile ride for a burger and get some of that tread off of the tires before I change them out for the Canada/PNW trip in July.
Jim, Colin, Rick, Fred and Don joined for the semi-insanity, even with the possibility of near 100-degree afternoon temperatures.

We left at 7:00 AM and arrived at Meers just before noon, with a ride through the Wichita Mountains Wildlife Refuge.  We saw the buffalo roaming through the refuge.  The last time I have been in the Wichitas was when Deb and I backpacked in late in the evening, set up camp as the sun was setting, and heard rustling all night long outside of our tent.  The morning light broke, and we looked out of the tent to see buffalo all around us, just feet away.
Jim and I split the Seismic Burger, which was plenty for both of us.  The cobbler and ice cream was decadent.  All of the food was worth the trip, as if we need any real incentive to make a long ride.
The return back towards home included a trip up to the top of Mount Scott.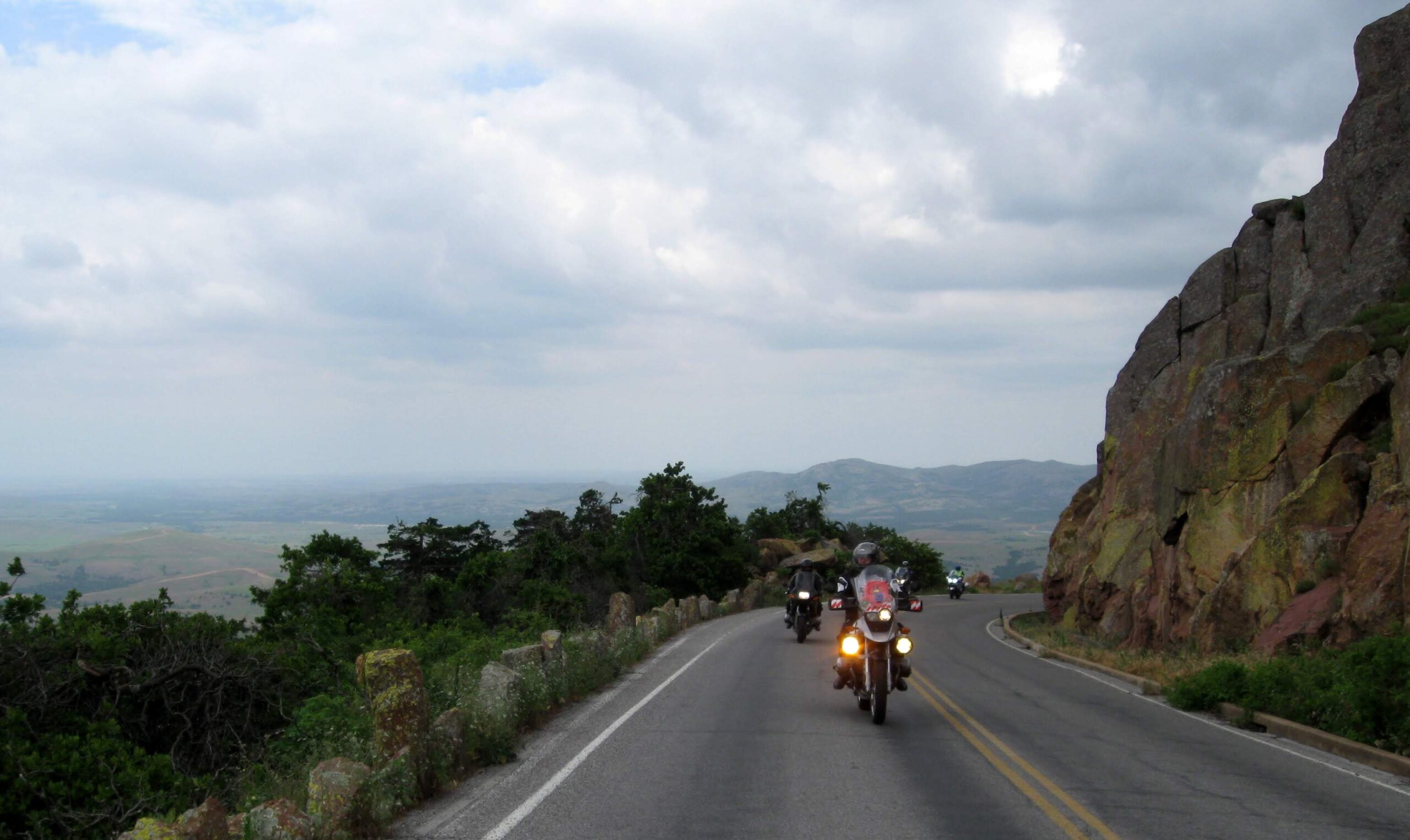 Nancy's Original Fried Pies near Turner Falls on Hwy 77 was a nice break from the heat.  We started splitting off as we pointed towards home.  Rick, Jim and I did the always entertaining FM 697 between Sherman and Whitewright.  The ride was a good way to spend the day, and the weather cooperated except for some brisk winds most all day long.
Photos https://photos.app.goo.gl/MNAD2Q8RLKijx4BC7
Tracklog    https://www.alltrails.com/explore/recording/20100612meersstore–20100613