Ride for Wind
May 22, 2010
3 AM…  The alarm clock's going off…  What the heck was I thinking?  3 AM is way too early to get up, even for a motorcycle ride.  I turned on the coffee pot, and waited for my brain to start working.  David had already sent a text message that he was awake.  I didn't know I would have a ride partner until mid-day Friday, when I mentioned it to him in a thread of messages at work with another guy.  I did not think anyone would be nuts enough to get up so early and do a 750-mile day ride out to West Texas.  He said the ride idea didn't make enough sense to make it interesting enough to do.  So, by 4:00, we were slabbing it to Sweetwater.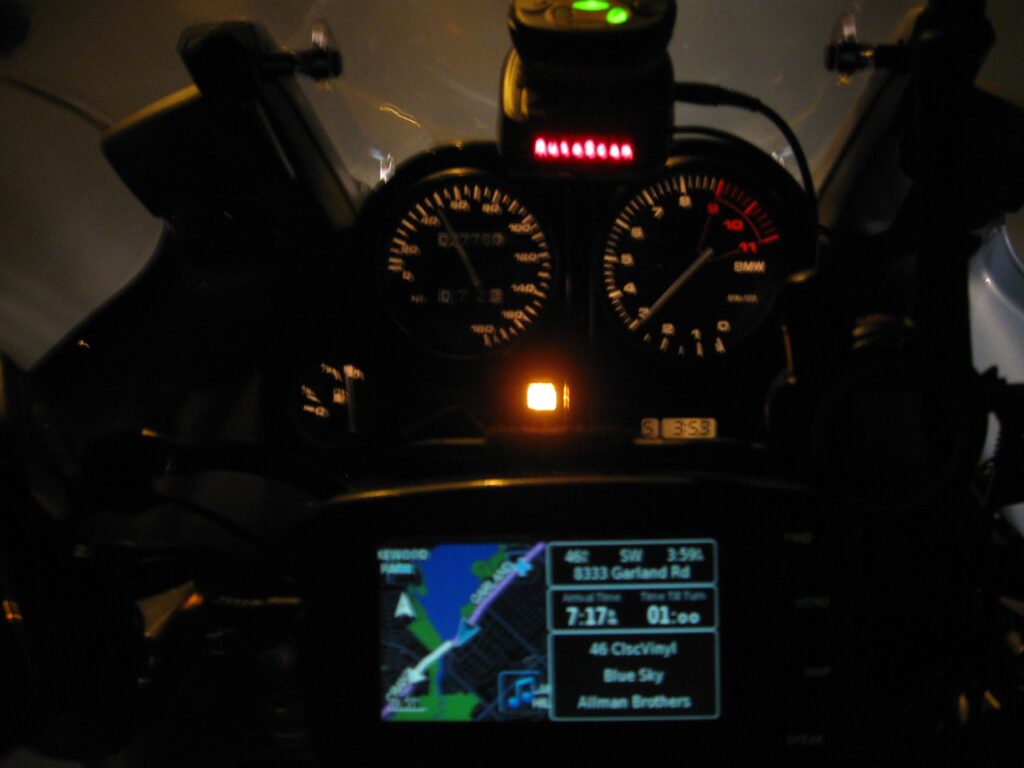 Keith is back in the wind energy industry now, (and still building custom BMW-powered quads – GG Quad ).  He has been helping out with the fledgling Ride for Wind rally, which benefits women by offering scholarships in wind energy education.  The fact that Keith was involved, the ride was in my old 'hood and I have an interest in wind turbines sparked me to do the ride.
Texas is one of the three most intensive wind energy development areas in the world with more than 9,000 megawatts of wind energy currently installed.  This puts Texas leading the rest of the USA states, and many countries.  Nolan county alone has more installed turbines than all of Canada.  The wind farms have brought life back to small towns in West Texas, and are interesting to ride through.
David and I made it to the rally headquarters at 7:10 AM.  We had a warm breakfast compliments of the inn, and did a few photo ops before Chris led us off into the wind, literally. The route snaked its way through several turbine installations in the mesas south of Sweetwater, and the traditional farm lands to the north.  We had a mix of bikes, mostly Harleys, but some BMWs, and one Ducati.  There were a mix of personalities on the ride as well – all got along with each other and had a great time.  I like this area of the country.  It has beauty with simplicity, and some good roads to keep your senses sharp.
The riders had a lot of support from folks involved with Shermco Industries, the primary ride sponsor and organizer.  The Big Apple Deli and city of Snyder opened up their arms to give us a cool spot to rest in the afternoon heat.
The rally wrapped up with a tasty fajita dinner at The Wind Center in Sweetwater.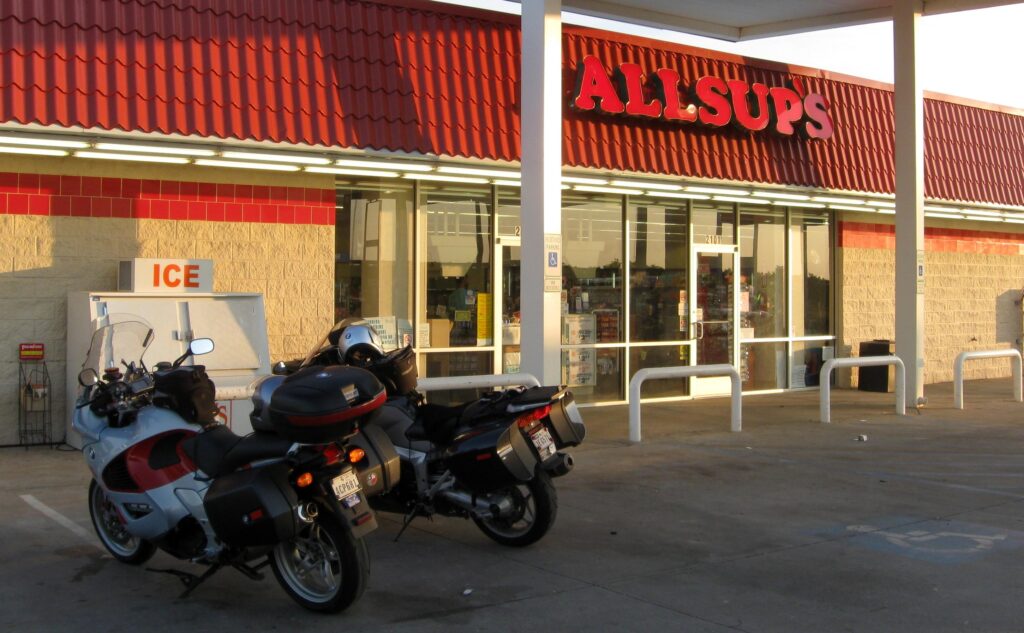 We stopped in Abilene for fuel at the location of my dad's service station, originally a Texaco, and now an Allsup's.  I spent my early years in this spot (looks totally different now), helping out with the business, and learning many technical talents from my dad.
David and I slabbed back to the metromess in the evening, and finished up a day that was far from routine.
Photos https://photos.app.goo.gl/VELWZo3qC3nQhPXB6
Tracklog    https://www.alltrails.com/explore/recording/20100522rideforwind–20100523