El Camino Real de los Tejas
April 28, 2017
Karen and James Stovall organized and hosted the fun and challenging Heart of Texas 12-hour rally for several years.  The challenging part of a 12-hour rally is there is little room for error, compared to a longer rally where time may be made up.  The fun part is that one is spending time on a moto, finding new places maybe not visited before, and not quite as tired after a 32 or 36 hour rally.  This year, Paul Tong was the rally master organizing the event themed on El Camino Real de los Tejas, the road of commerce between Mexico and Louisiana in the mid-1700's.  Documenting 5 granite markers the Daughters of the American Revolution orchestrated in the early 1900's was a required element to be a finisher in this year's event.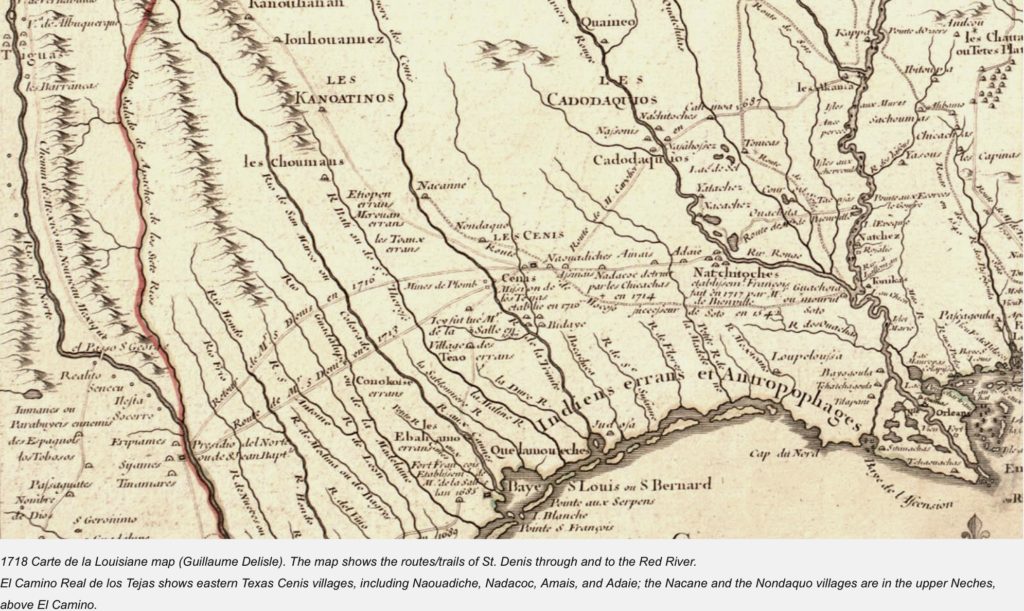 Paul sent the rally pack out a couple of weeks prior to the start, giving riders plenty of time to second-guess their planned routes.  I fell into this category, driving my wife and myself nuts with my incessant study of the ~220 bonus locations scattered across the south-central area of Texas.  I came up with what I thought was a conservative route mileage-wise that allowed ample time to log over 35 stops, which is a lot for a rally of this length.  My plan was to leave my home in northeast DFW early Saturday morning and arrive at my starting location by just before 6:00 AM.  But the weather started looking very threatening with tornadic storms a possibility.  I modified my original plans and rode down to Marlin Friday afternoon, positioning myself further south hopefully out of the strong storms until later Saturday.  A circular route around Bryan would give me the option to bail out with a direct ride to the LaSalle Hotel finish if weather got bad.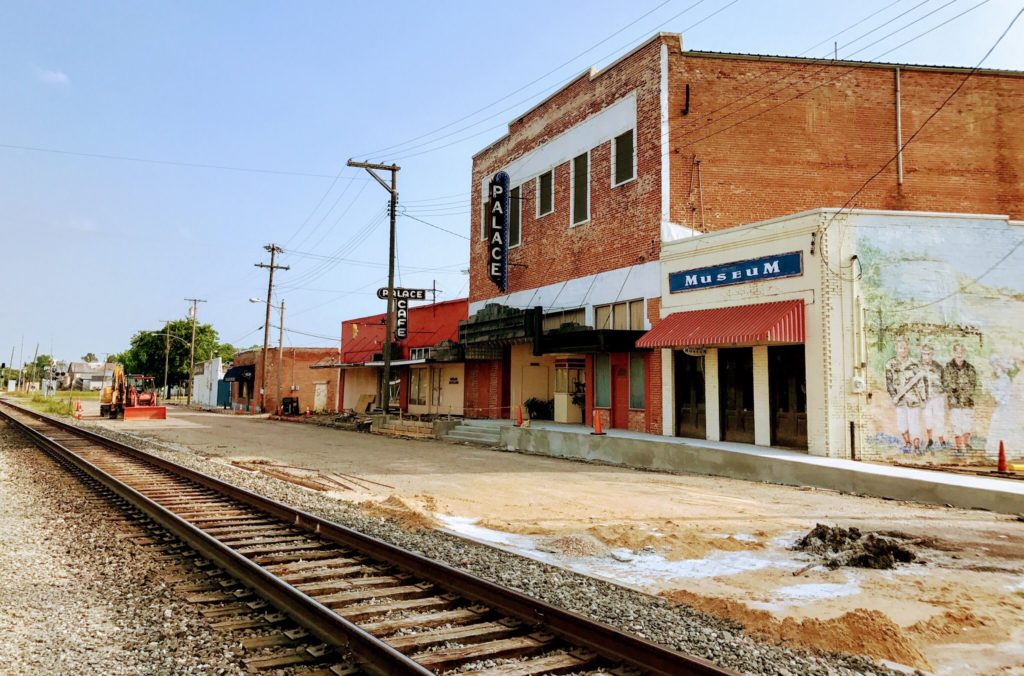 It was really quiet in Marlin.  I explored a bit after checking into my motel and located the first bonus location for the next morning.  The hot mineral water historic site marker described the accidental discovery of 140-degree artesian deposit while drilling for drinking water in 1892.  Most thought it was a lost cause effort, but several doctors believed the water had healing properties.  This was the catalyst for Marlin being a Mecca for health-seekers.
After a very tasty Mexican dinner, I retired for the night after doing some last minute reading comprehension in the rally book to hopefully keep all of the points I planned obtaining.  The method of scoring for this rally was near real time, with photos sent from smart phones to Paul for scorer Troy Martin to tally.
April 29, 2017
The morning came soon.  I awoke and immediately studied the radar, which showed no rain at all, but I knew that could change through the day.  I gathered my gear and packed up Katrina for the ride.  The very first photo to submit was the all-important ride start time.  A top-off of fuel at a station next to my motel would suffice.
Another useful and safe tool used in the rally was the Spotwalla event site that Jason Jonas hosts.  Paul and others could keep an eye on where riders were at any moment via GPS satellite-delivered coordinates with icons drawn on an interactive map.  I rode to the mineral water site to claim my first bonus points.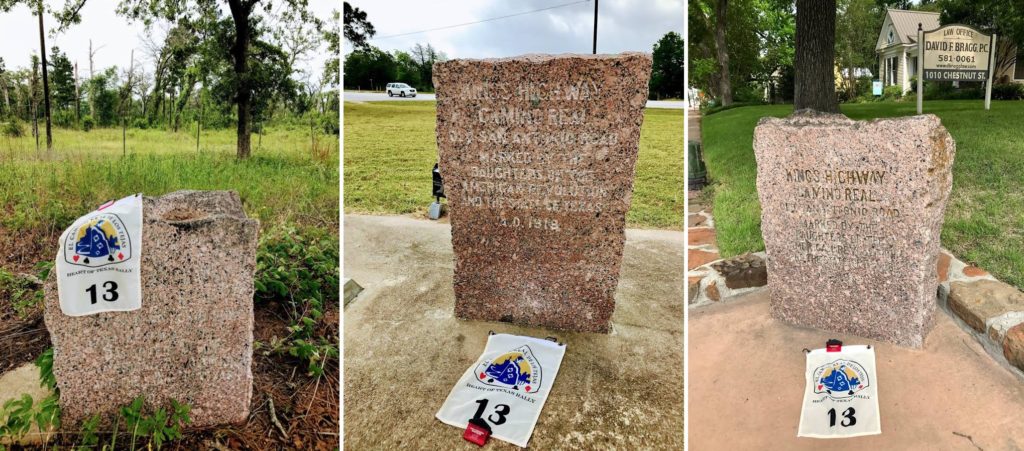 Since the weather was looking OK, I worked my way to Mother Ness Park and some other stops along the way to finally reach the El Camino Real markers.  I gathered my requisite 5 markers, of which each also had points value of a playing card.  I did not pay much attention to the value of my hand, but it turned out to be the differing points that helped me place higher in the end.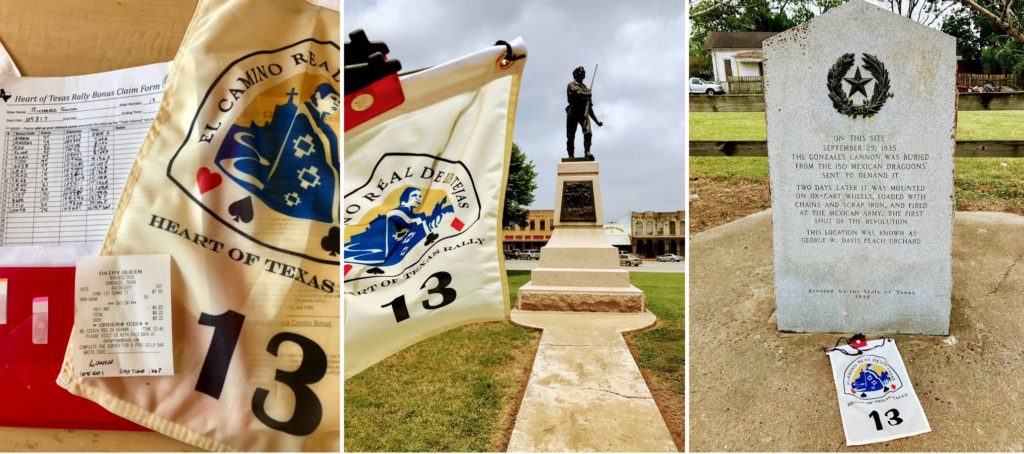 Gonzales was interesting.  Lots of history going on in this town, which culminated in the Texas Revolution and the formation of the Republic of Texas.  In the early 1830's, Mexico loaned the citizens of Gonzales a small cannon to help them protect against Indian raids.  In 1835, there was a bit of tension between Mexico and Gonzales Texians where the Mexican authorities decided to retrieve the cannon.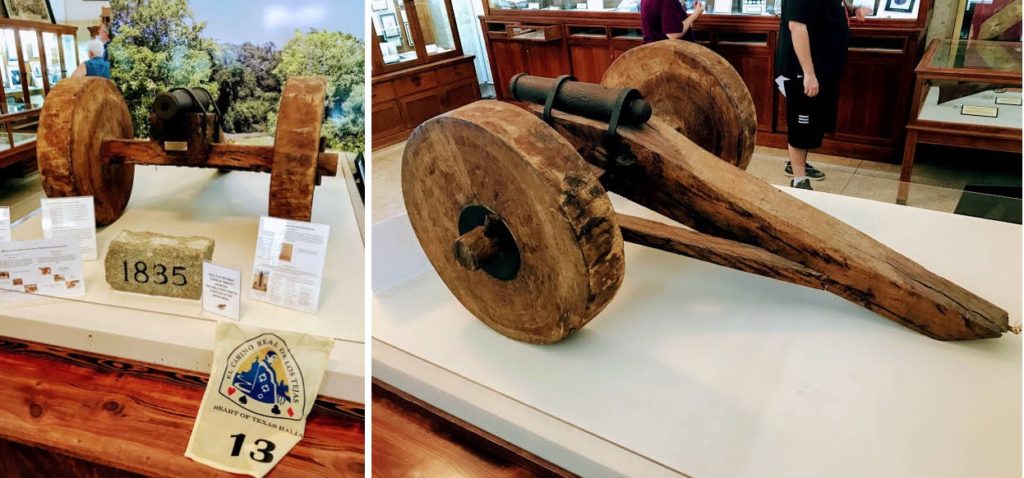 The Texians believed the Mexicans were planning an attack on their town.  They buried the cannon and raised a homemade white banner with an image of cannon in the center, above the words "Come and Take It".  After a skirmish, the Texians declared a victory over Mexican troops.  News of the fight spread across the United States which encouraged adventurers to join the fight.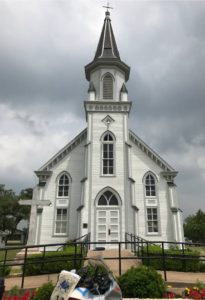 The churches along the route were unique.  The image above is the lovely painted church of Dubina.  At the Saints Cyril and Methodious Church, a hamburger cookout appeared to gather every resident within many miles.  It was fun to see the community pull tougher to visit.
The weather was holding steady, so I added more bonus locations, miles and time to my route.  This decision would prove detrimental to my points to miles ratio as the valuable Schulenberg barbed wire museum had closed 30 minutes prior to my arrival.  I did some additional what-ifs and decided to keep riding later than my original weather-based conservative plan to gain my lost barbed wire points.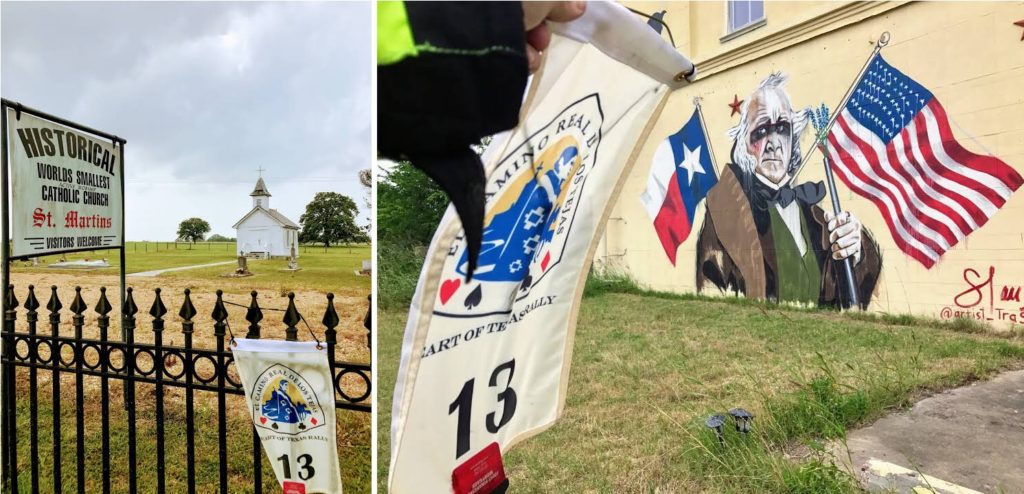 I turned north to La Grange to grab the Mier Expedition Monument high above the Colorado River.  The mural above in Brenham depicts Sam Houston as the Black Raven, a name given to him after many negotiations with the Cherokee.
It was time to cut the number of stops down in interest of finishing before 6:00 to avoid a DNF.  I visited the ruins of the Baylor School for Women and the site of the Texas Declaration of Independence signing at Washington on the Brazos.

I hit a couple of additional locations on my way to Bryan.  After I sent my last bonus in of the Boonville cannon, Paul approved the photo with colorful verbiage encouraging my prompt arrival at the finish.
I checked in at 5:47 PM and made my way in to review my documentation and do the final scoring with Troy.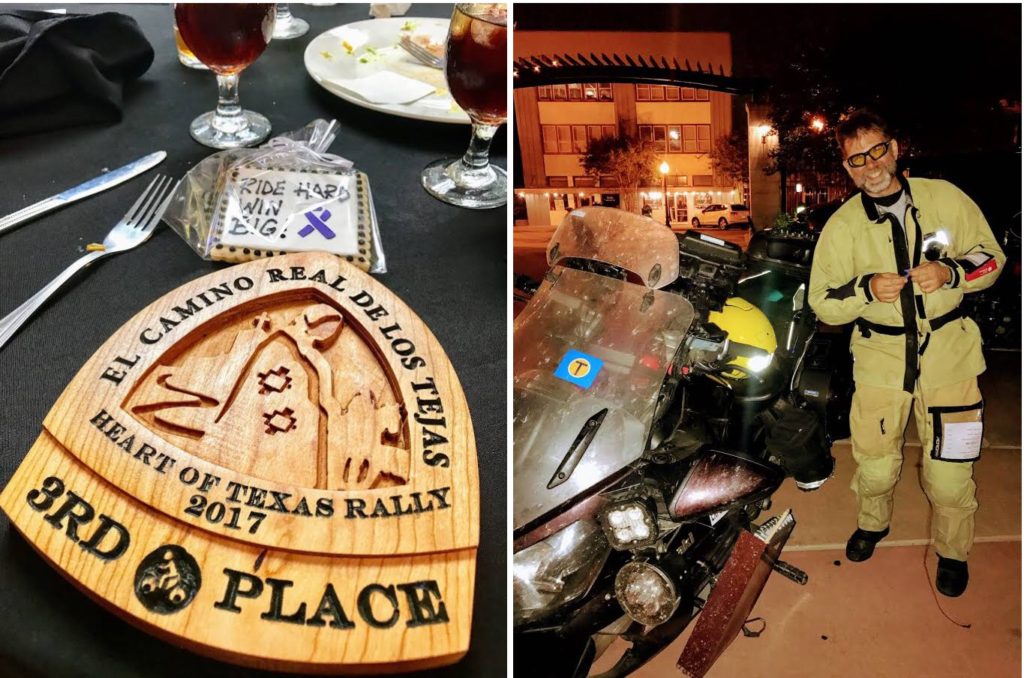 Riders were unwinding before the dinner and awards presentation.  The food was good, company better and a surprise third-place was given to me.  I did not expect to do well, and only wanted to re-enter the sport of distance riding after my December shoulder surgery.  Tim Hayosh finished first with a lot of miles clocked.  Tim will be riding the 11-day Iron Butt Rally this summer along with Paul and Troy.  Thank you Paul, Troy and all others that put lots of effort into this awesome event!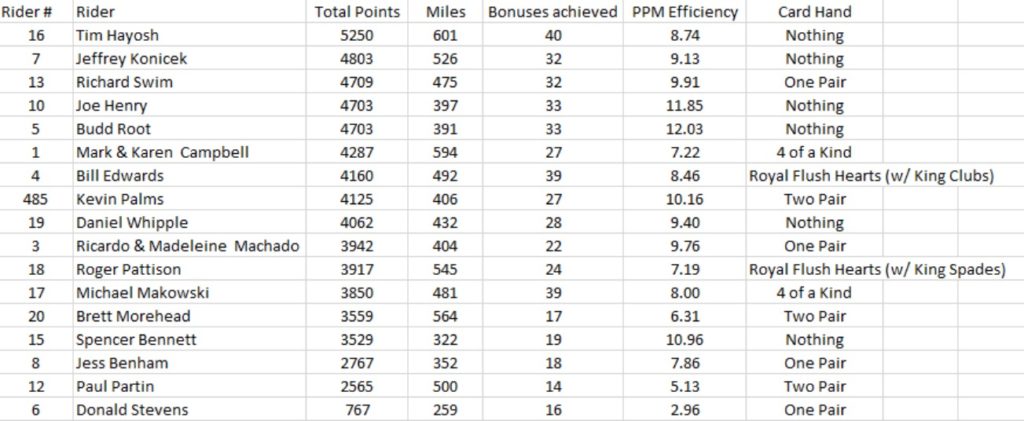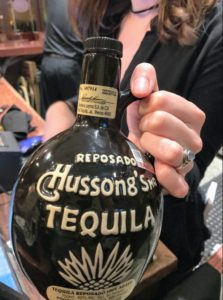 And what's wrong with a little Tequila to celebrate with?
Photos    https://goo.gl/photos/Fud6rMozkMeLV83QA