Celina RTE 2017
April 1, 2017
Paul Tong put together the 3rd annual Celina Ride to Eat – no joke.

Riders from around the area and other states arrived late morning to share ride stories and enjoy some good Texas cooking at Lucy's on the Square.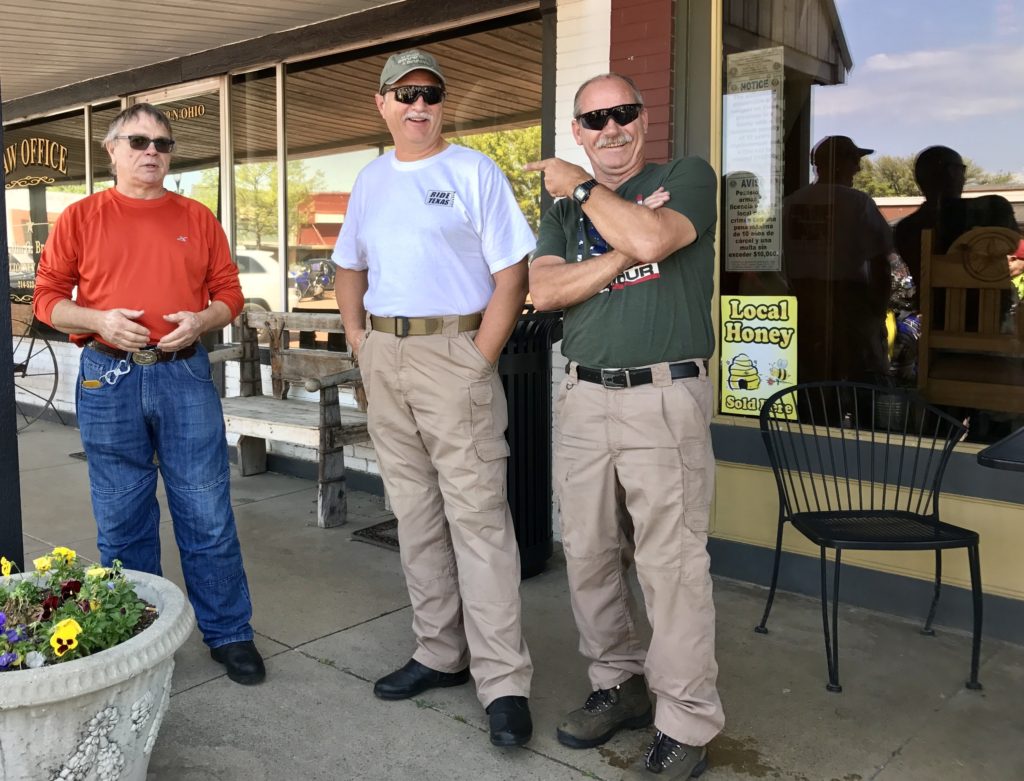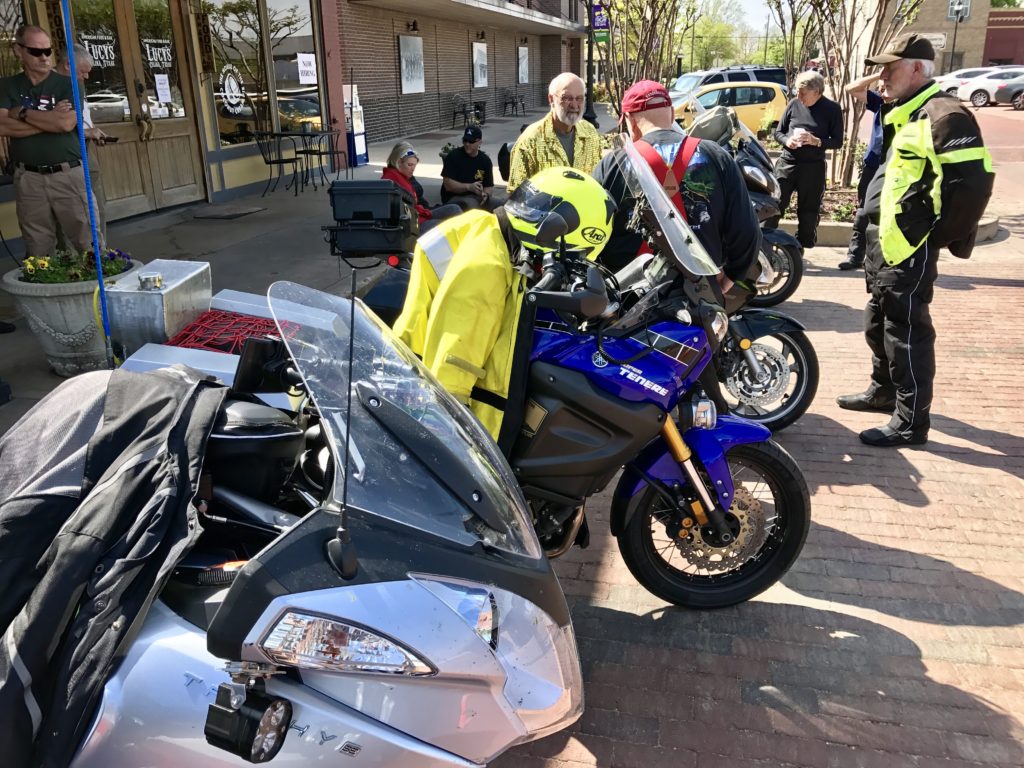 Paul handed out coveted awards for a few categories.
Longest Ride-In: Danny Dossman rode in ~1360 miles on a ST1300.
Longest Ride-In vs. Engine Displacement (Longest Ride on the Smallest Bike): Daniel Whipple, riding 1340 miles on a R1200GS, which gave him a higher mileage vs displacement.
Best Dressed: Tim Hayosh (as determined by fashion judge Lisa Landry).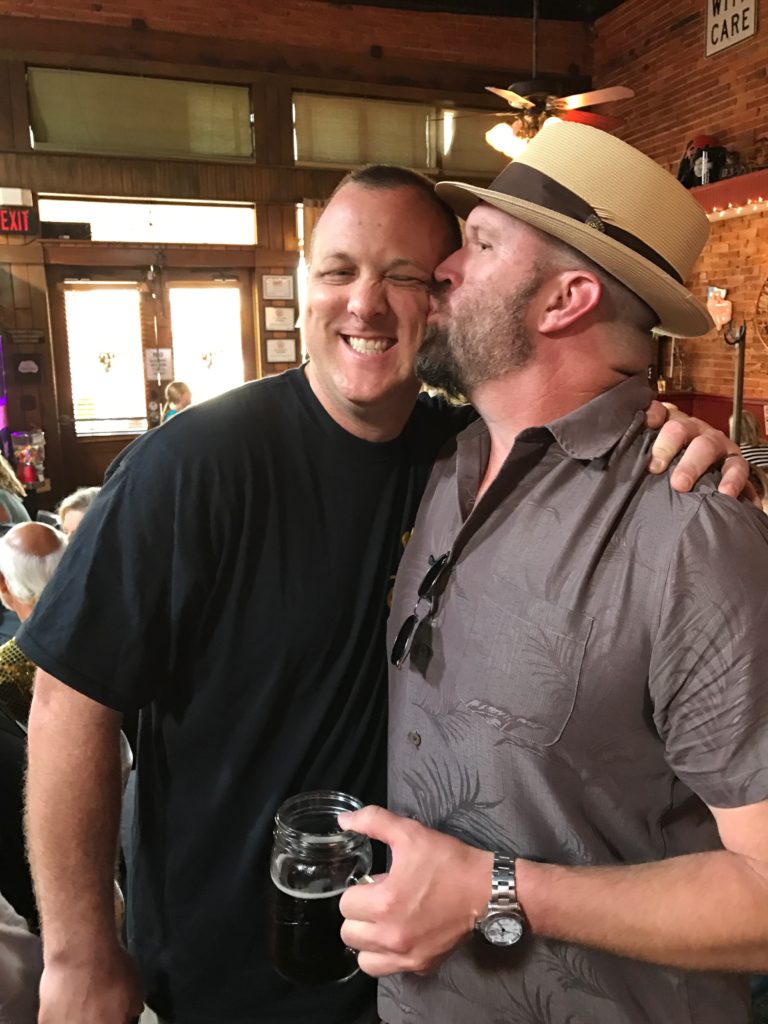 Wayne showing Paul some appreciation.  (And we all appreciate your efforts Paul!)