Canada-PNW Day 8-10, Vancouver to Victoria to Forks to Coos Bay
July 12-14, 2010
It has been several days of serious exploring, walking, ferry travels, and riding. We caught the ferry from Vancouver to Victoria on Monday, and rode the short section of the island to our inn. Unloaded the bike, and immediately started exploring the very interesting old town of Victoria. We will have to return once again to Victoria. Tuesday, we decided to grab an earlier ferry to Port Angeles to arrive earlier in the day in order to get Twilight goods from Forks and explore some of the places where the movie
series was filmed. Back in Dallas, once folks heard we were staying in Forks, Deb had to start taking orders for souvenirs. The ferry ride from Victoria to Port Angeles went through 8-foot swells that made some passengers sick, and tipped over a F800GS in the car deck. I ran down to secure my bike against a truck, and found the Italian's GS almost tipped over. I ran upstairs to find Bruno, and he was sick. He said he did not care, and I told him I would secure it. No prob.
At Forks, we met the Hyder group rolling in. Quick night of sleep, and an early start down 101 on Wednesday. What a thrill of a ride, and a beating at the same time. There was traffic, and then many 45-mile zones through the towns. But the section just north of Forks was exhilarating, with many technical twisties and high vistas over the ocean.
This morning, Deb and I split from the Hyder group in Coos Bay to work our way over the mountains, and on to Lake Tahoe, in prep for her flight out of Reno Friday. It's getting busy with lots of riding, so not much time to process photos and post. Stay tuned…
Photos    https://photos.app.goo.gl/6jfr2ijzAXRCGRsc8
Tracklog    https://www.alltrails.com/explore/recording/20100712canadapnw-vancouver-to-victoria–20100713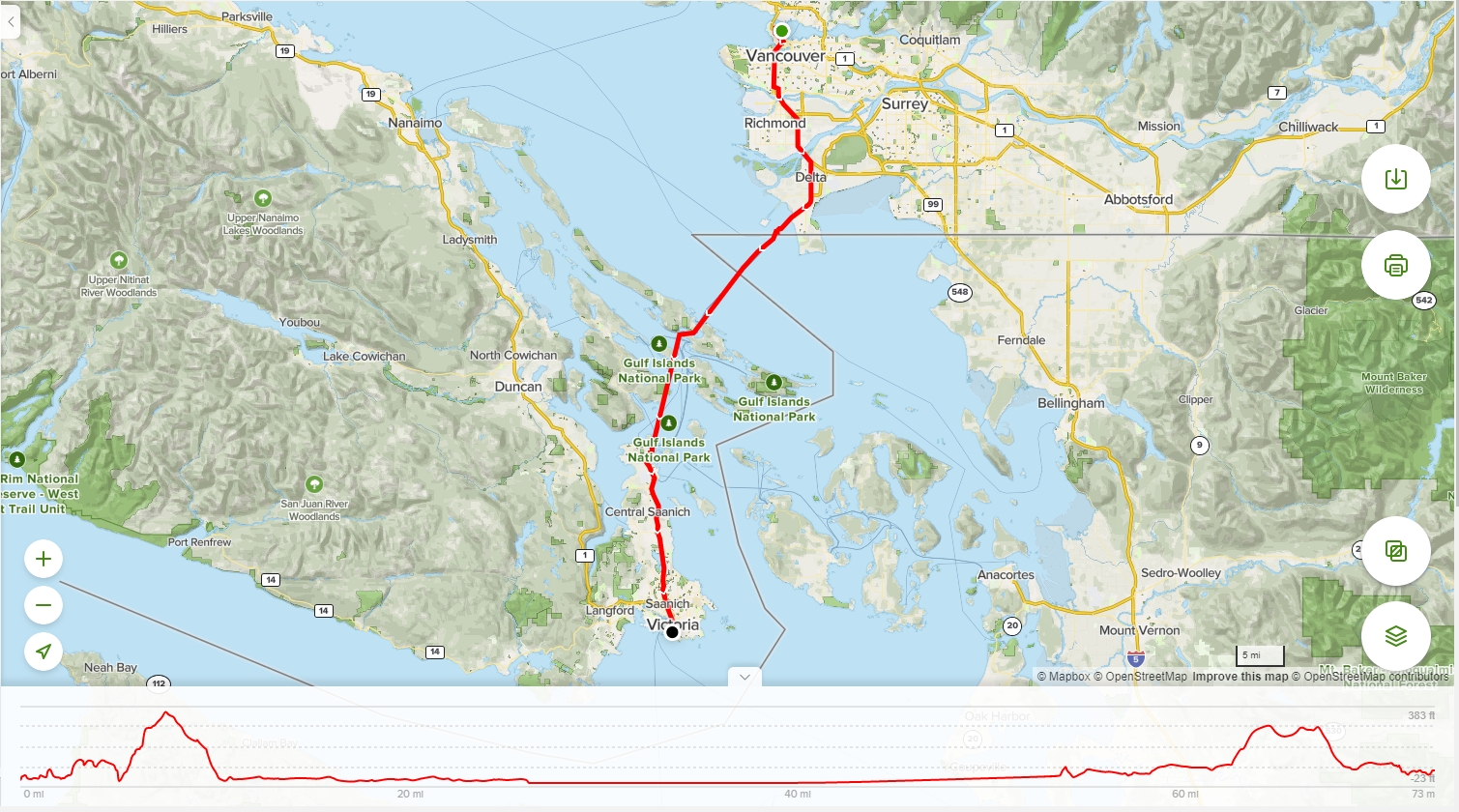 Tracklog    https://www.alltrails.com/explore/recording/20100713canadapnw-victoria-to-forks–20100714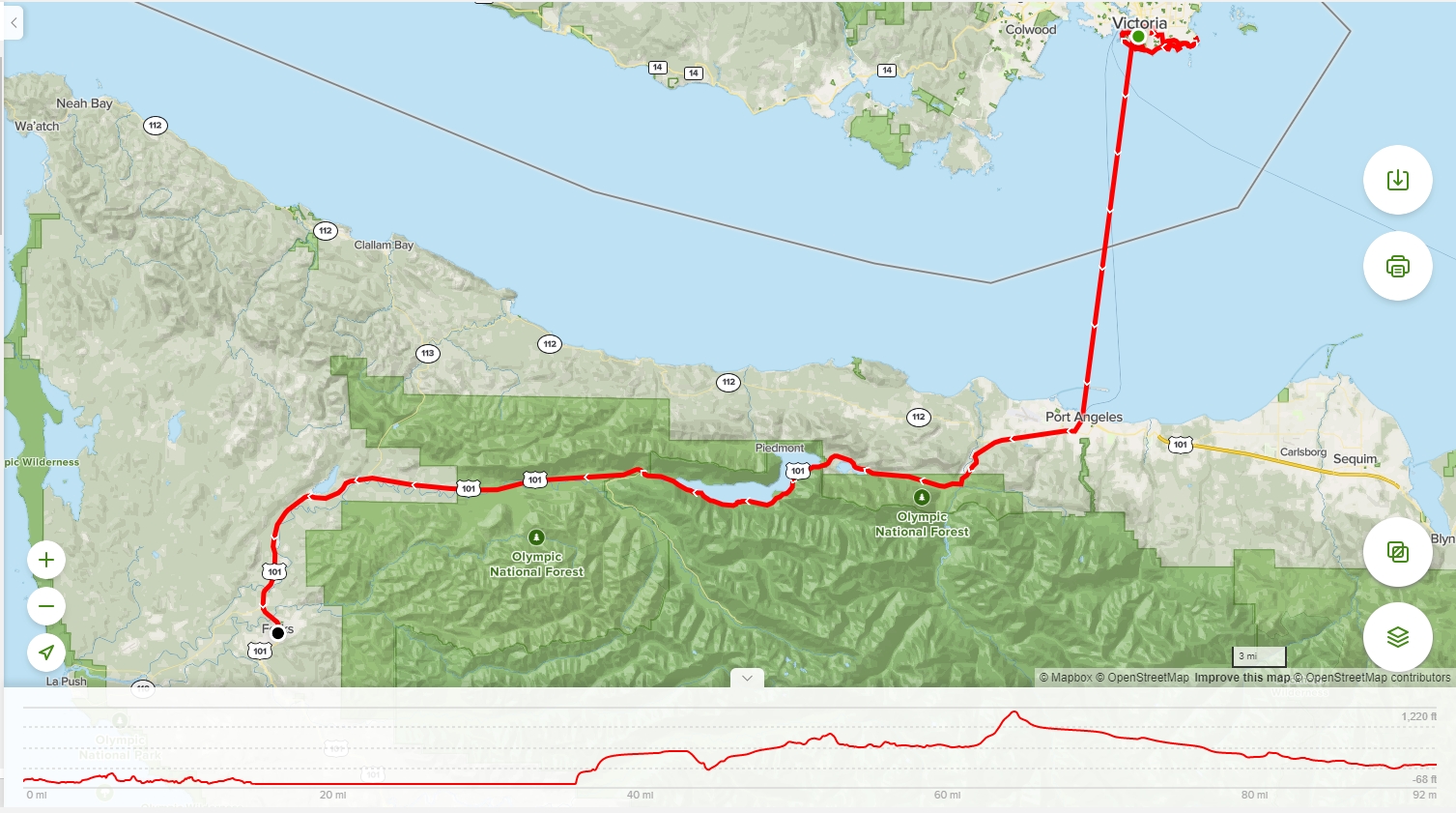 Tracklog    https://www.alltrails.com/explore/recording/20100714canadapnw-forks-to-coos-bay–20100715