International Motorcycle Show Dallas 2010
November 13, 2010
The motorcycle show is back in town.  The IMS is always fun to attend, and it's a good idea to leave cash and credit cards at home…  Bo organized a Lone Star BMW Riders club ride to start at the Original Market Diner in Dallas for breakfast, with a short ride downtown to the convention center.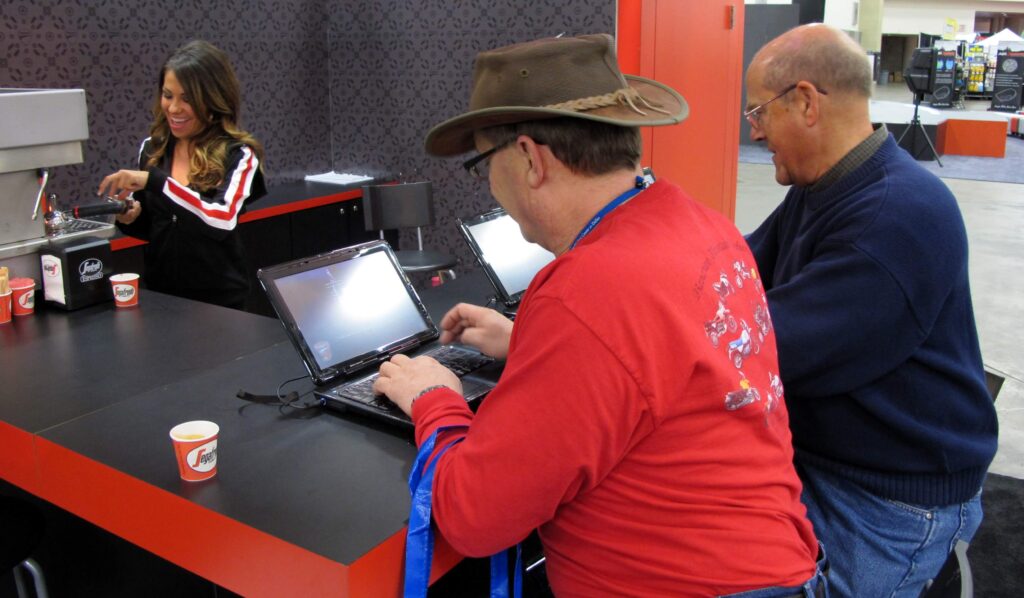 The first stop was a shot of expresso at the Ducati Cafe, served up by a friendly barista.
There were some bizarre machines, and some that were more utilitarian that I would definitely like to have.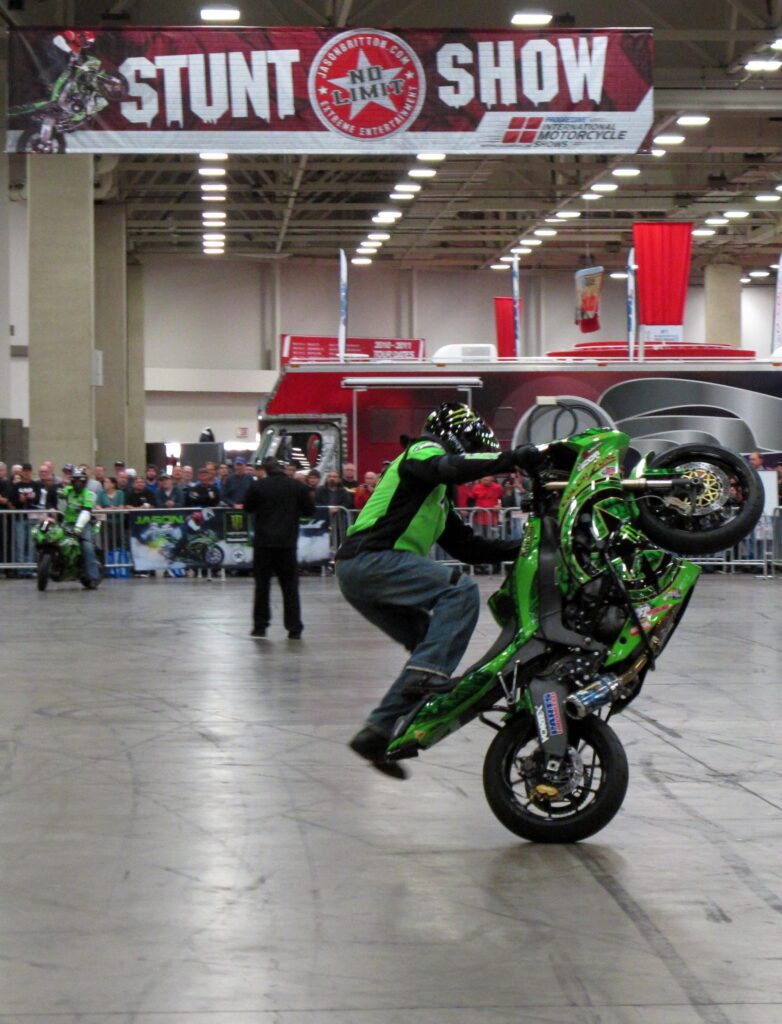 A surprise to me was Jason Britton , host of Super Bikes!, stunting alongside Eric Heonshell.  I've been watching Jason's stunt show on TV for years.  It was nice to meet him.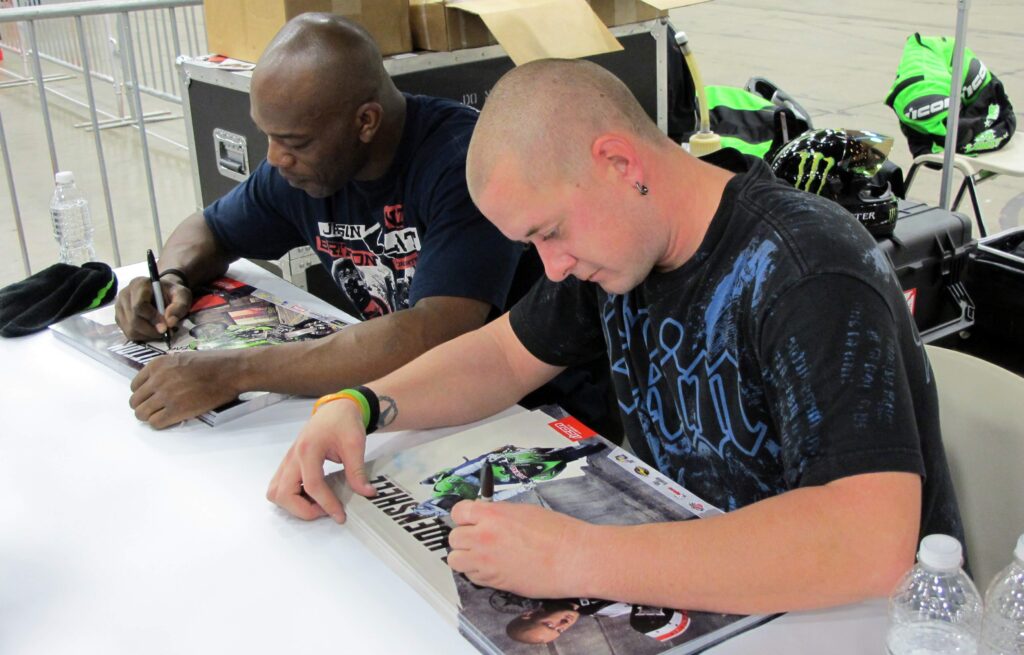 Jason and Eric signing posters.  Nice guys, and not too bad on the sport bikes.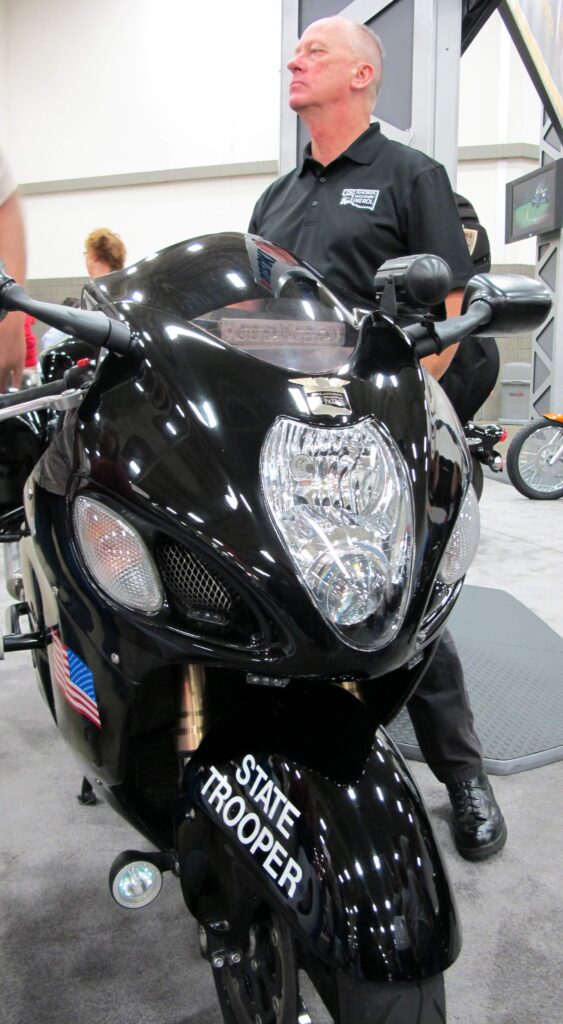 So, now I know of a new vehicle profile to watch for on the Oklahoma highway horizons…  OHP acquired some Hayabusa's that they have transformed into police bikes.
The Yamaha Super Tenere caught my eye.  Lance, do consider this ride after your gig is over in Afghanistan!  It is sweet.