Spain and Portugal 2018 – Day Four Touring Lisbon
June 3, 2018
This was a rest day in Lisbon.  Keith and I had breakfast late in the morning and walked Av de Liberdade to the Tagus River.  The marble pavers and intricate designs on the walks once again caught my eye.  There is a lot of life on the streets of Lisbon.  Sure there are cars about, but many locals and tourist are walking.  Others were enjoying the great weather on the outdoor cafe patios.  In Europe, once one has a table at a cafe, the staff will serve and attend long after the meal is finished.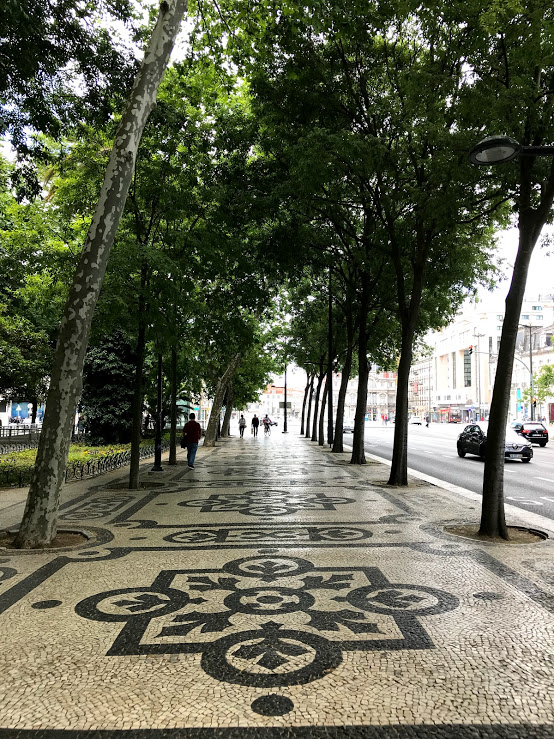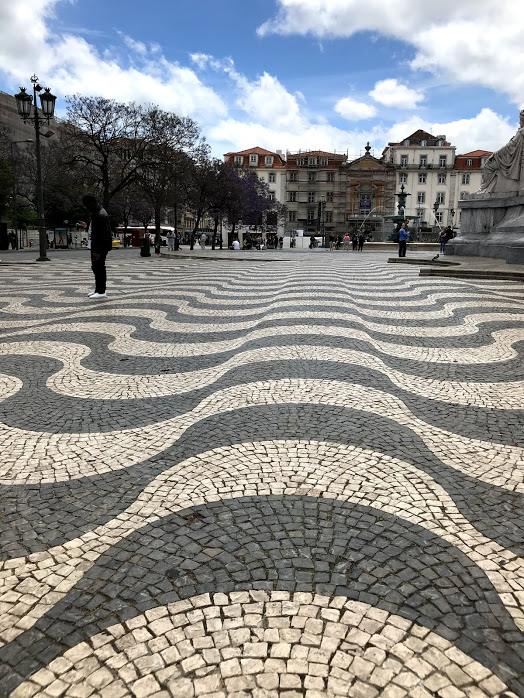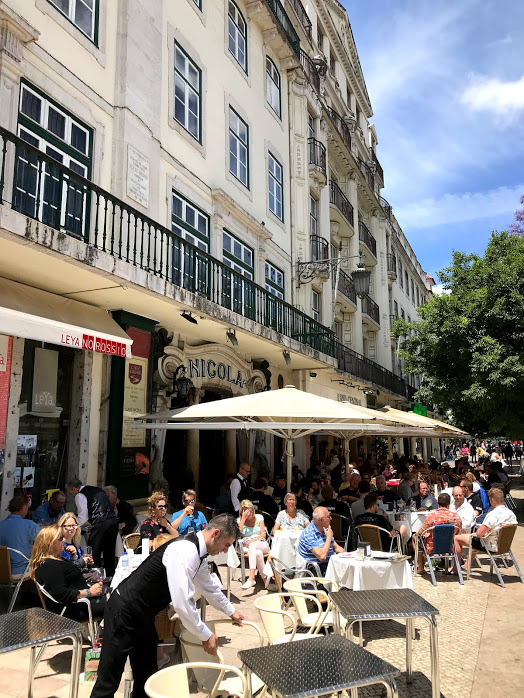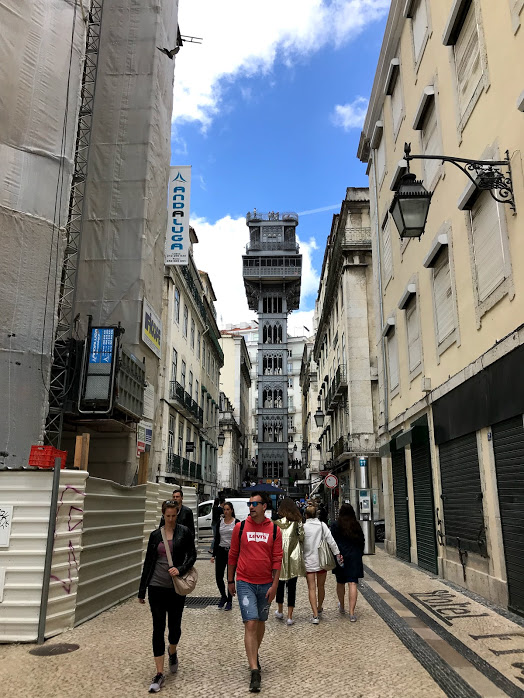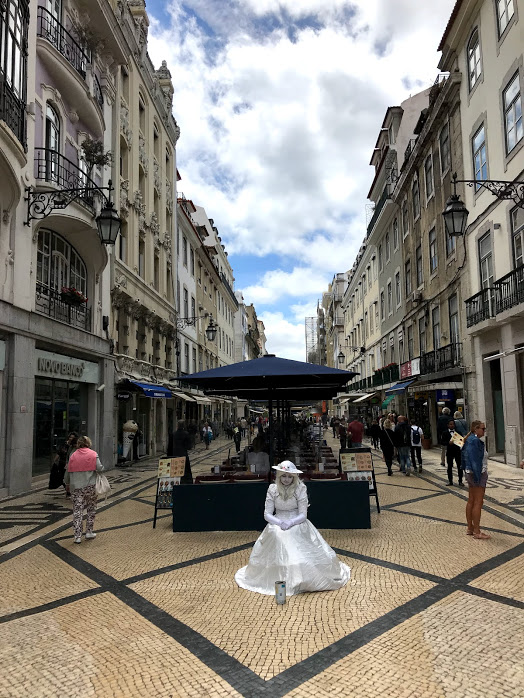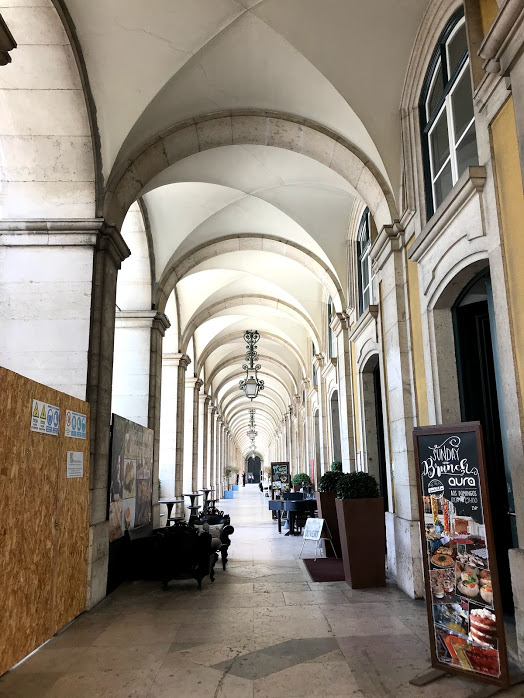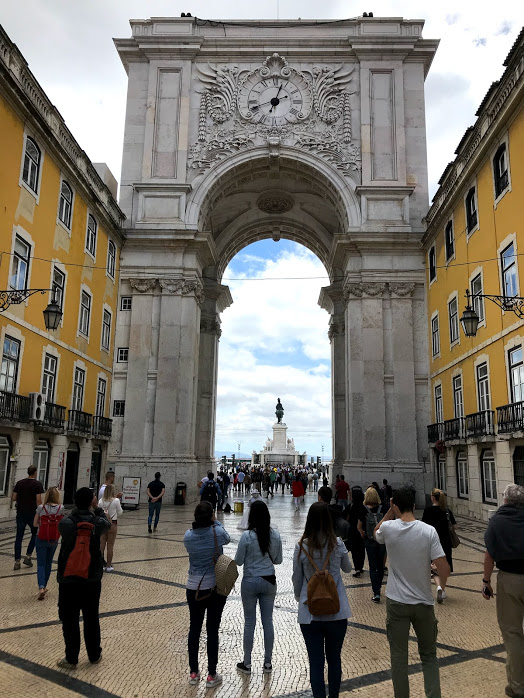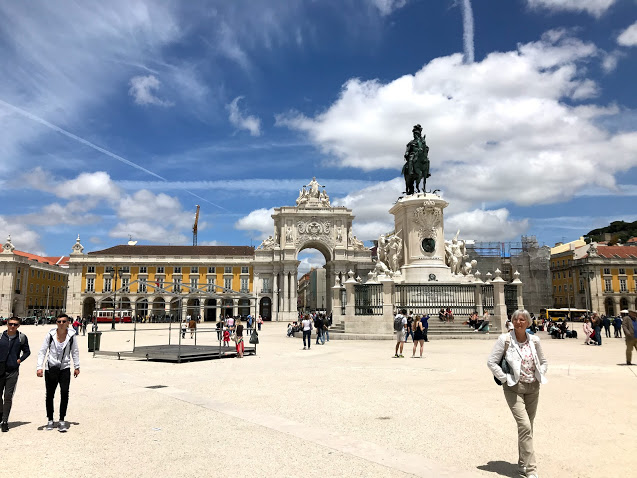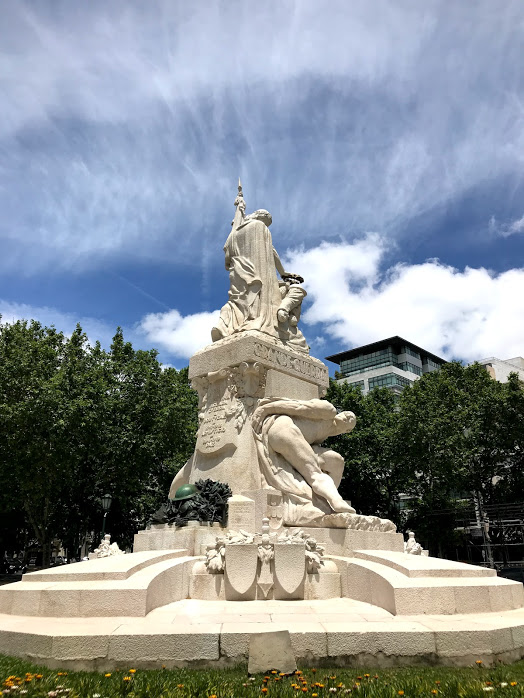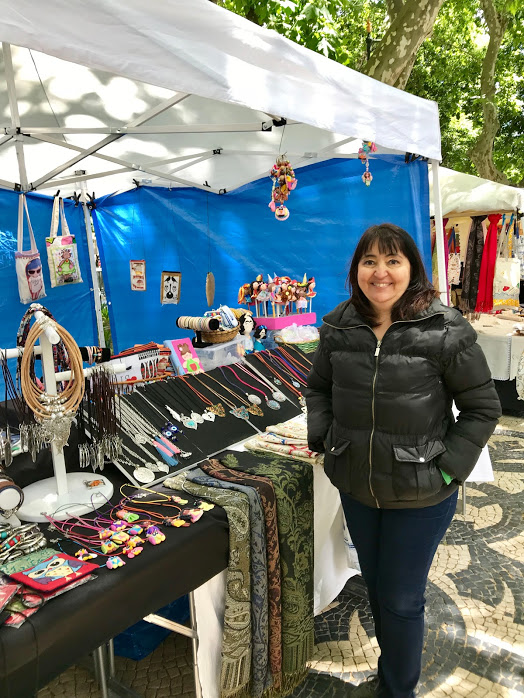 I purchased  some hand made earrings for Debbie from this lady.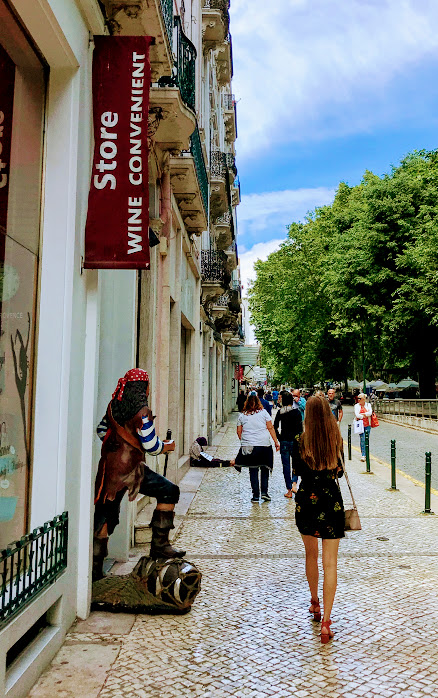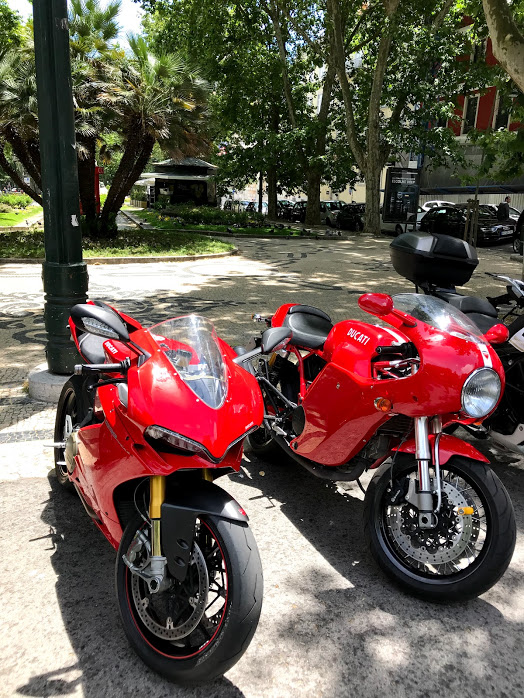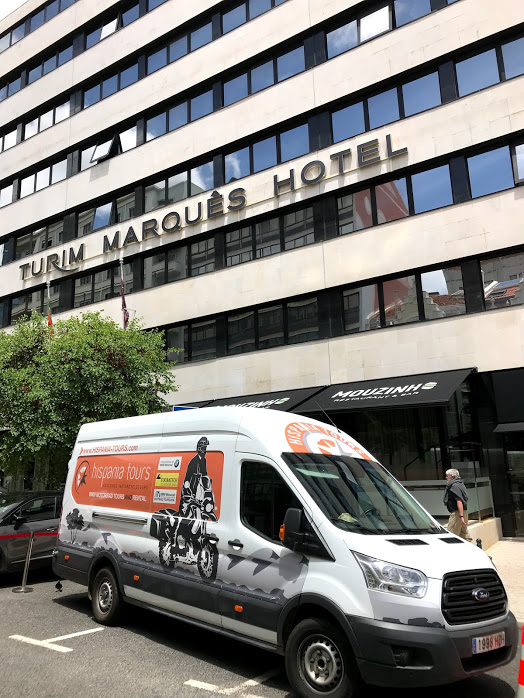 Had to get some motorcycle content in the blog…  Armando told us he was parked somewhere nearby watching the Portuguese rider Miguel Oliveira win the Moto2 race at Gran Premio D'Italia.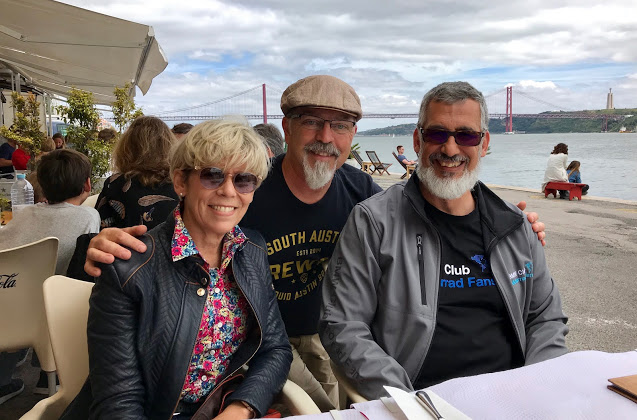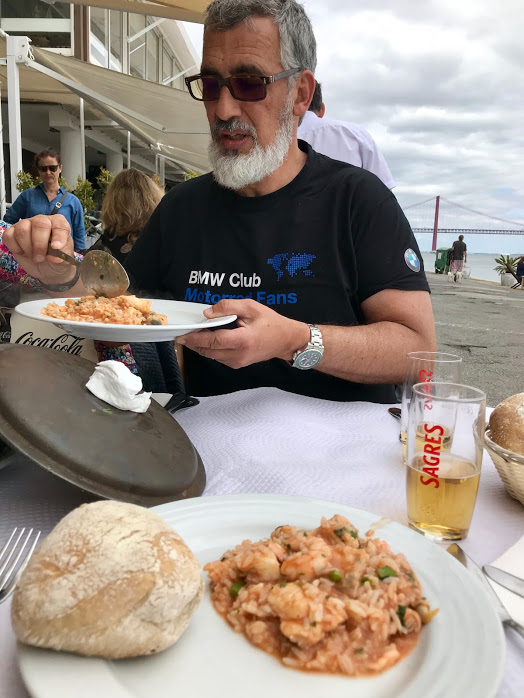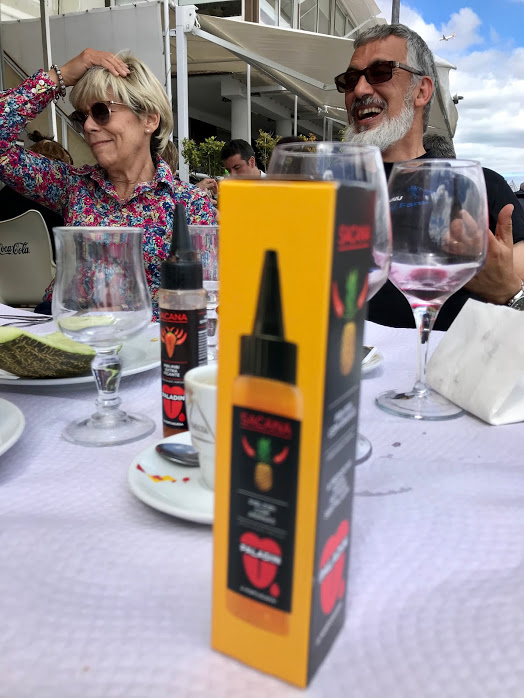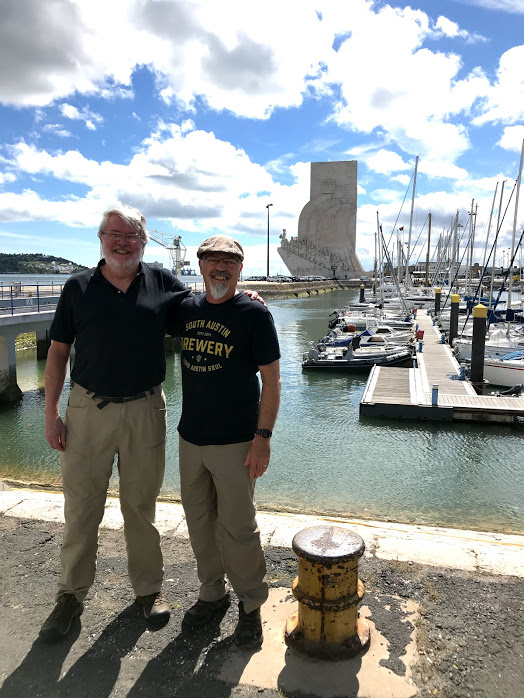 Armando and Paula picked us up from the hotel for lunch in the Belém District.  We sat between the 25 de Abril bridge and the Padrão dos Descobrimentos monument on the Tagus River.  Armando ordered their favorite dish of Arroz de Peixe.  There was a bottle of Piri-Piri hot sauce on the table that I grabbed for my plate.  Armando immediately stopped me from putting it all over and advised to use a shell with the Piri-Piri in it to dip my food in.  It was hot!  I loved the sauce so much that Armando surprised me with a bottle he got from the cafe.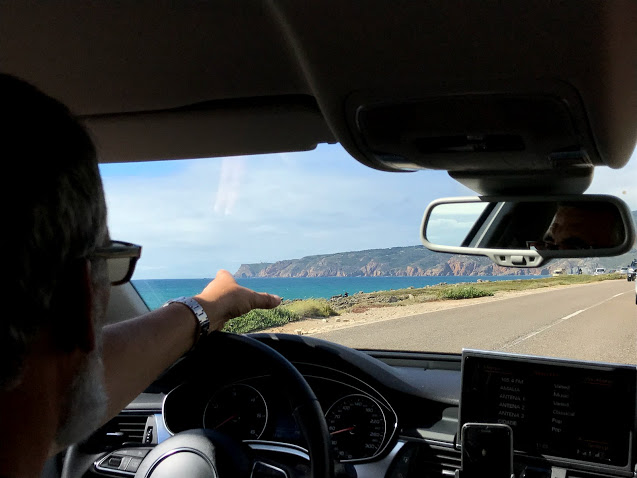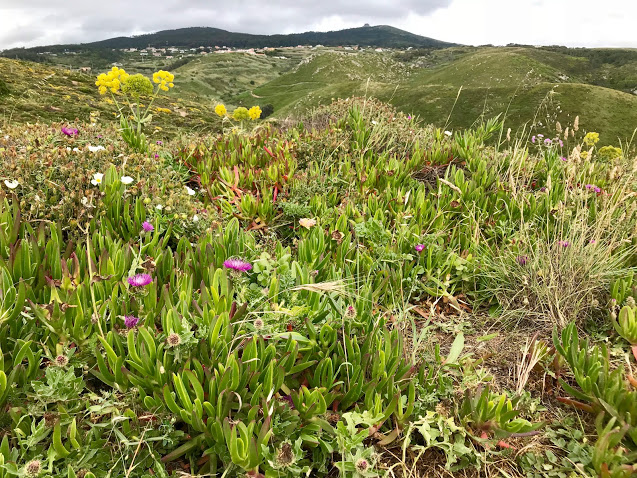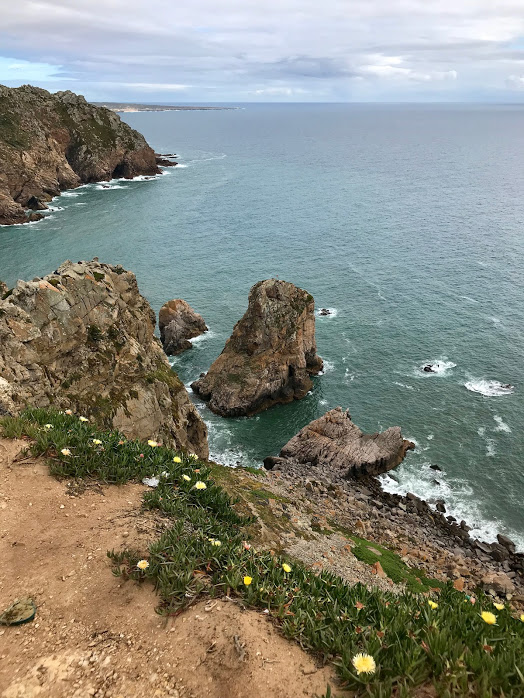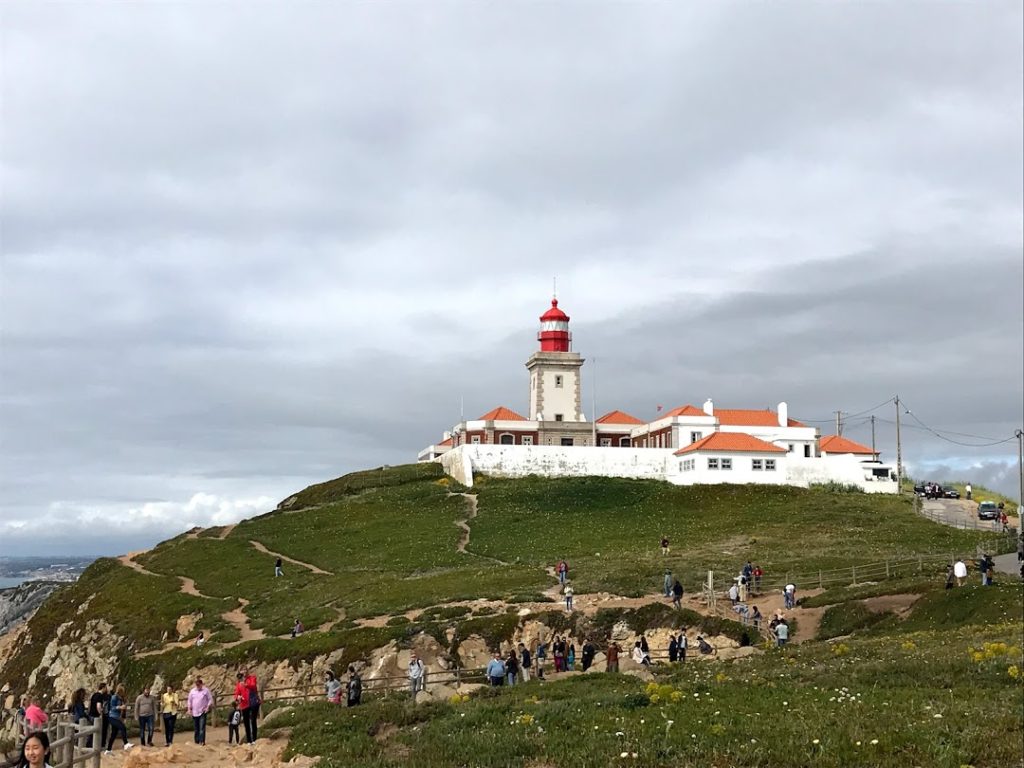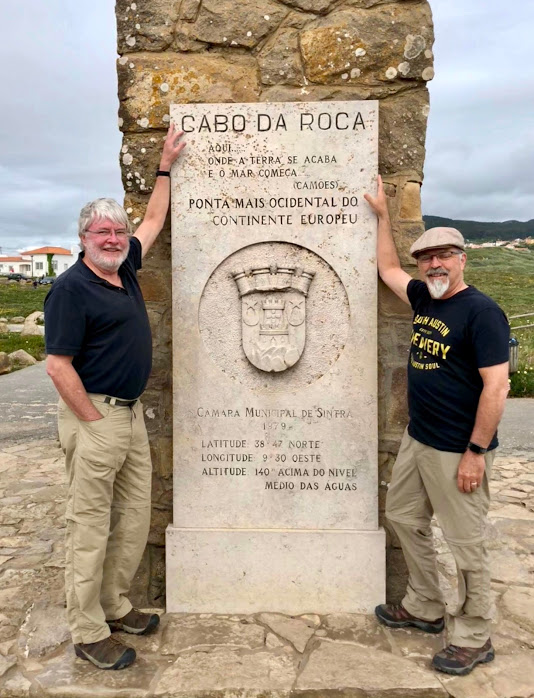 We drove along the coast to Cabo da Roca, where Armando told me this was the closest west I could get to Debbie while I was in Europe.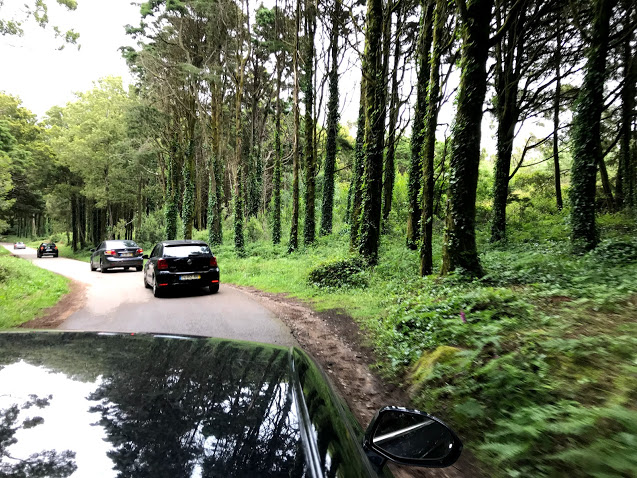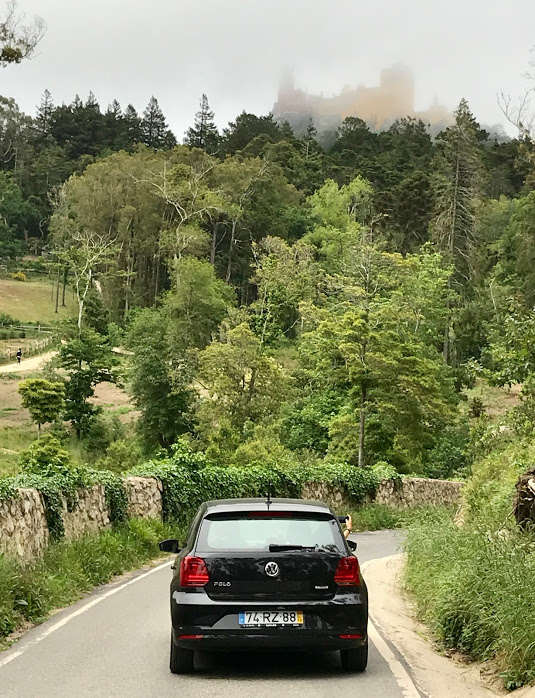 The road above Cabo da Roca was used for rally racing.  We caught a glimpse of the National Palace of Pena through a break in the clouds.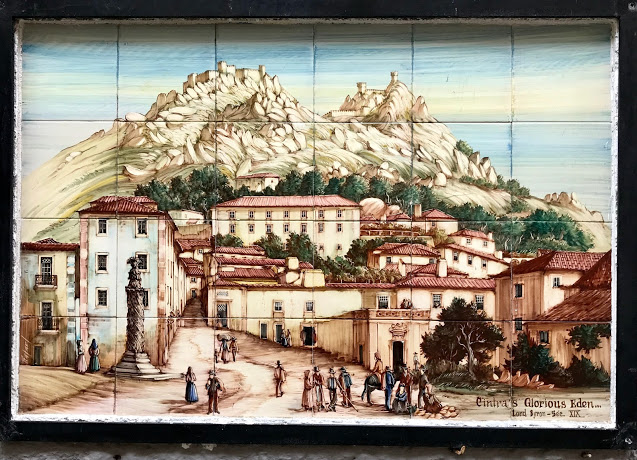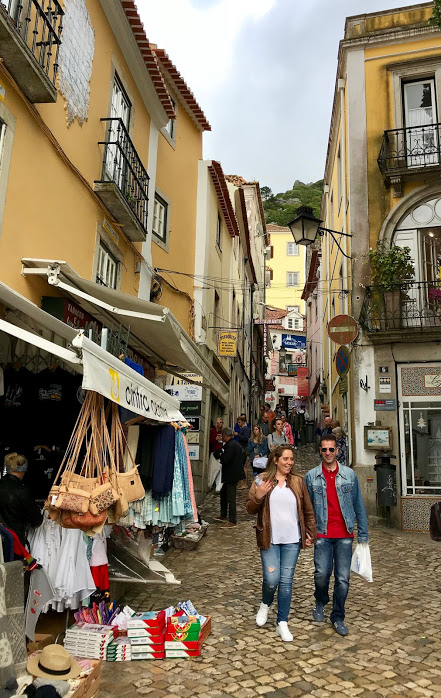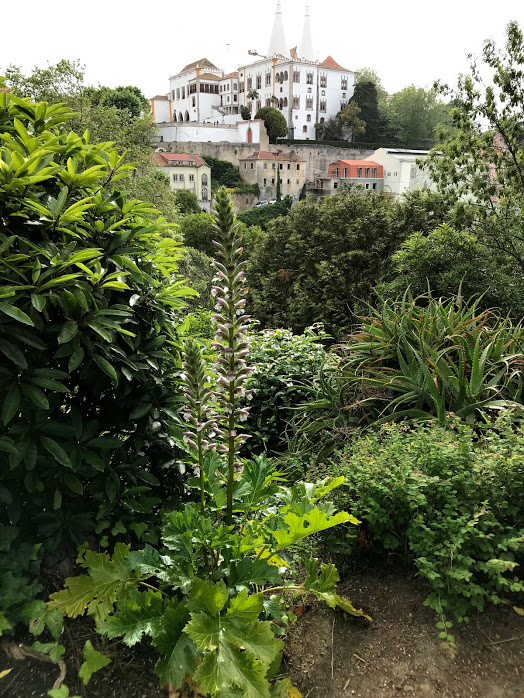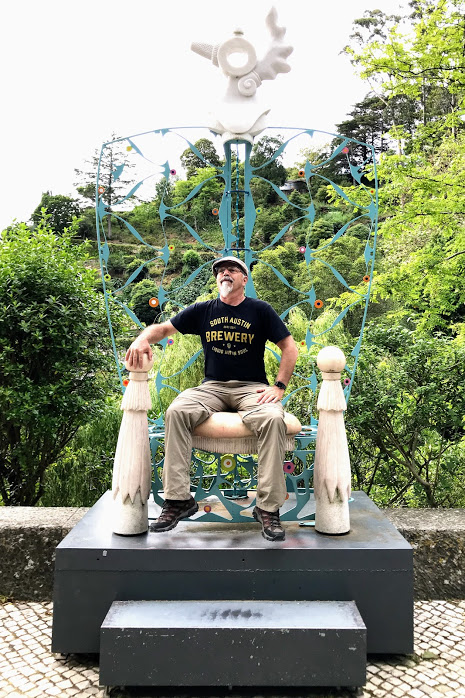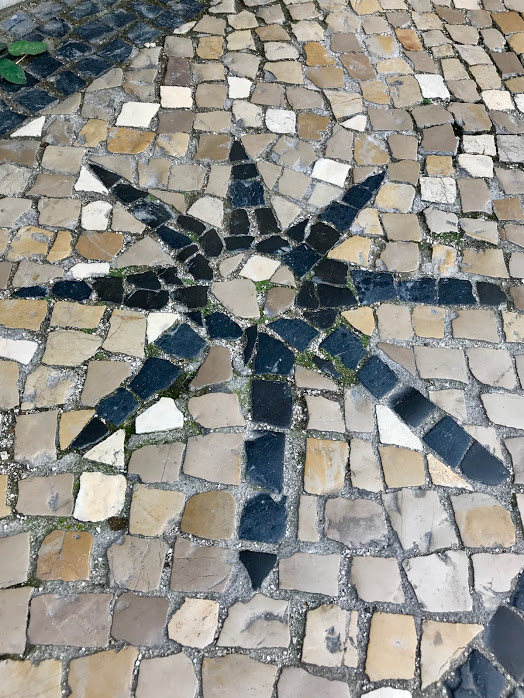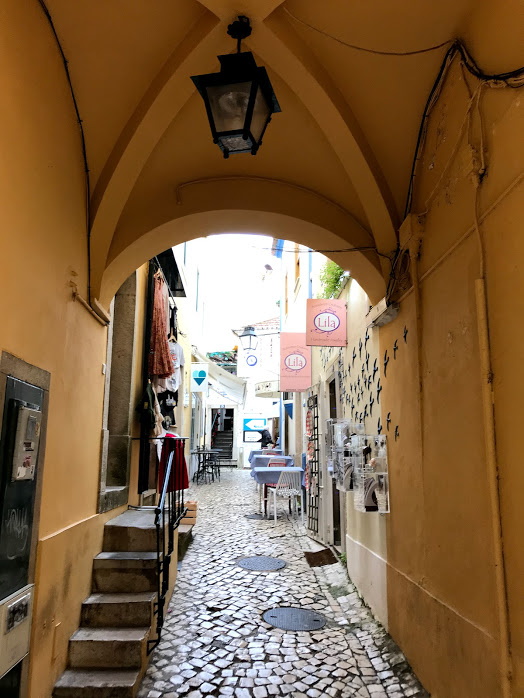 Sintra was very nice.  The old buildings here in this village were all in excellent shape with their original character.  Of course Castelo dos Mouros was on top of the hill to defend against any threat that may come along.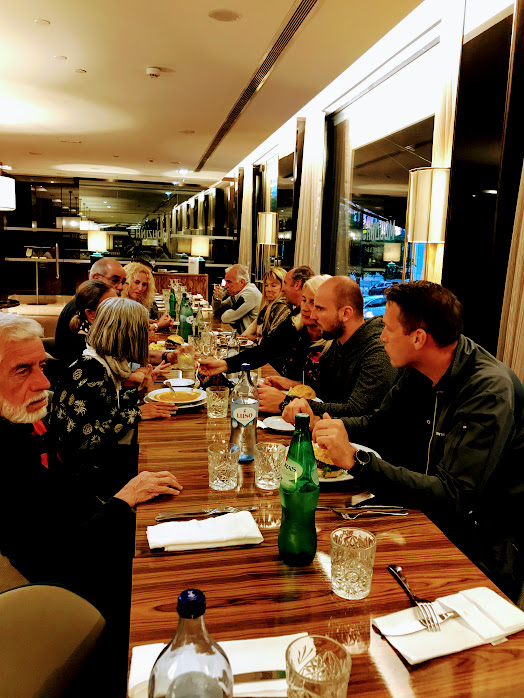 Dinner in the evening with the tour group was in the Turim Marques.