Spain and Portugal 2018 – Day Five Lisbon to Tomar
June 4, 2018
I was first attracted by her tall stance and dark complexion.  Her Alemanian heritage led me to believe she could handle most anything through a well-calculated and strong response.  At first we could not figure each other out, but as we spent more time together, we were one.   I packed my belongings and moved them into her small but secure aluminum-skinned shelter.  I looked her over once more and decided it was time.  We were ready for the morning journey from Lisbon into the foothills of the Portuguese mountains.  I was ready to fire her up when Johannes boldly yelled to all "Don't start the bikes! The resonating drone of all of these motorcycles in this garage is deafening!".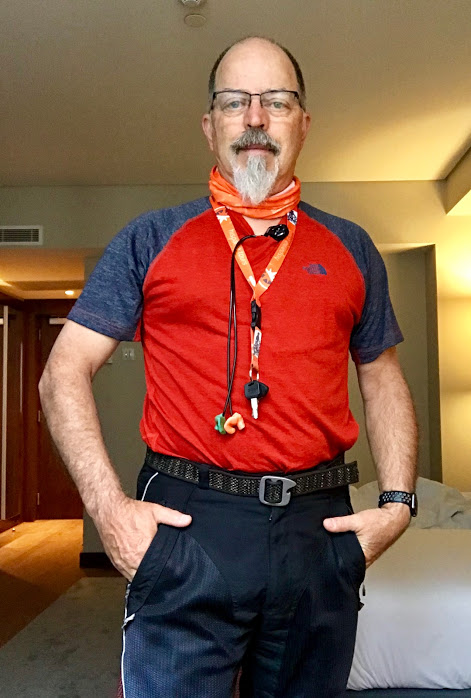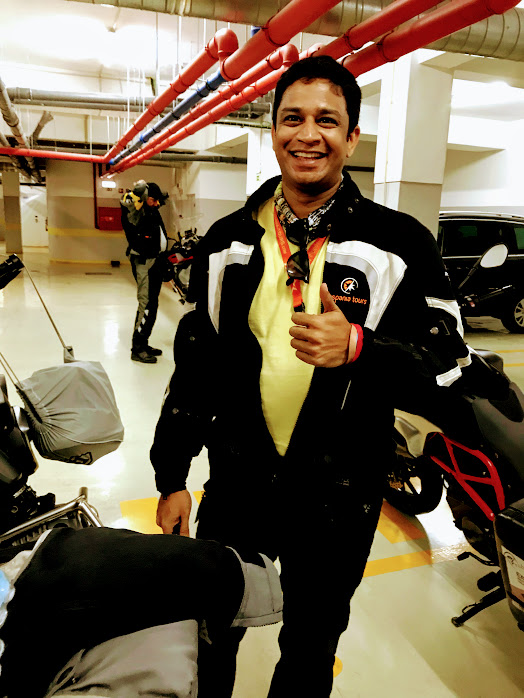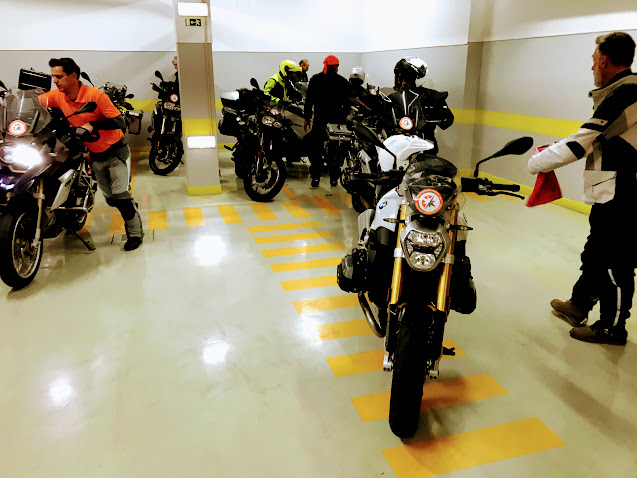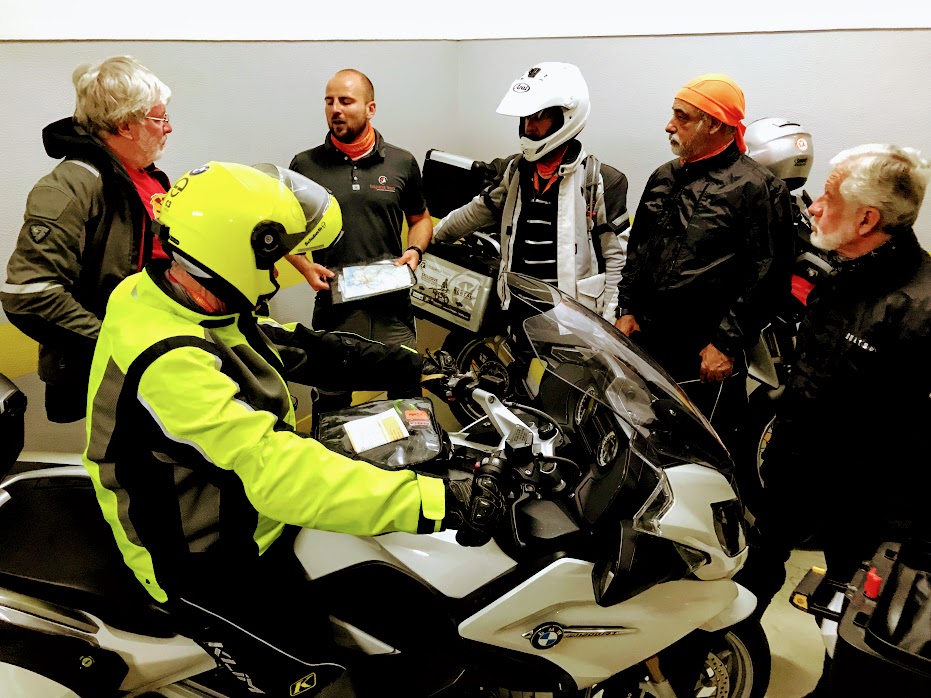 The energy was high as riders prepared to leave the Turim Marques.  Yesterday's day of rest was relaxing, but we were all ready to roll again to continue our moto exploration of Portugal.  Domi reviewed the upcoming route and high points of the day to come.  We departed Lisbon in heavy but manageable rush hour traffic.  Our route north took us over some of the same roads along the coast that Armando took us on the previous day.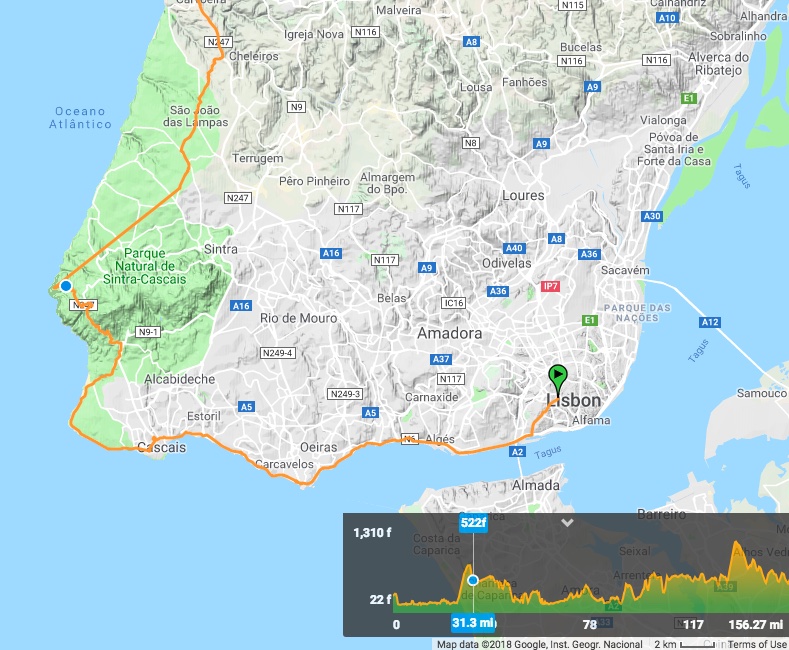 It was good to get back on the moto out of the city and lean into the curves of the winding road through Parque Natural de Sintra-Cascais.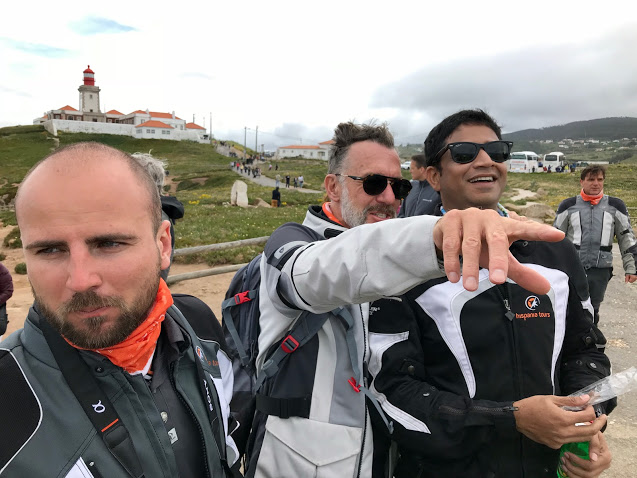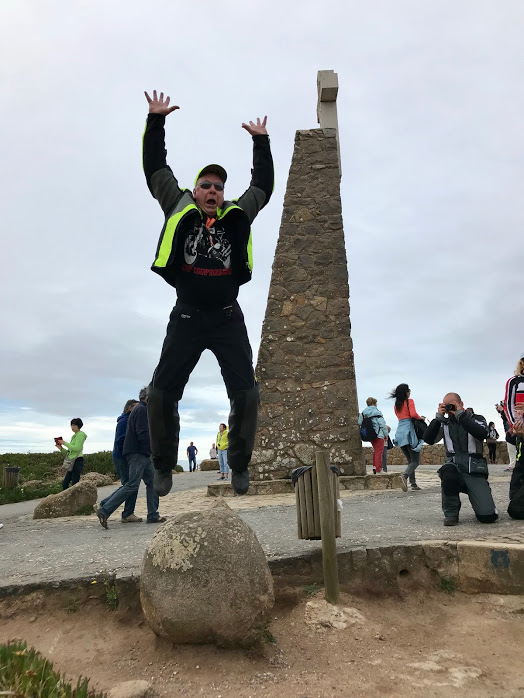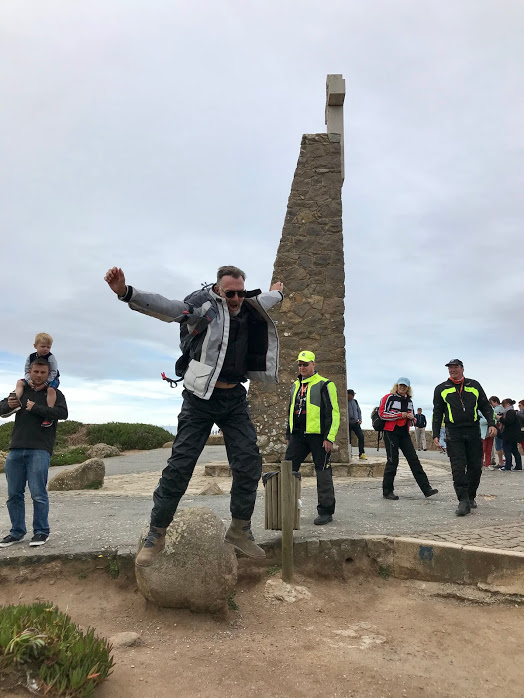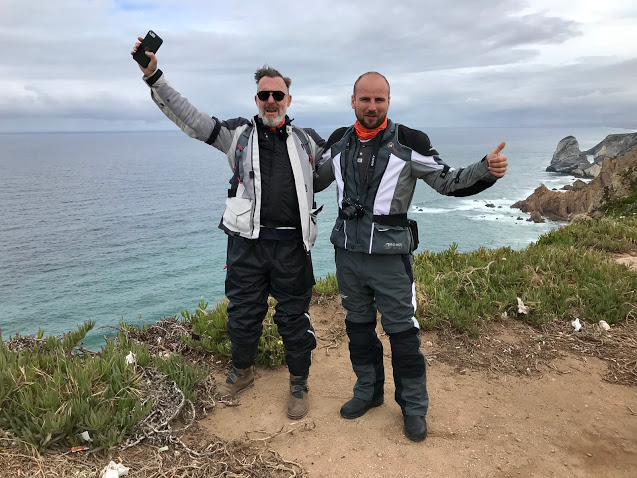 Once again Keith and I were at Cabo da Roca.  Our riders walked along the cliffs taking in the incredible view.  The energy from the morning continued here with Patrick and Douglass getting goofy jumping off of a rock.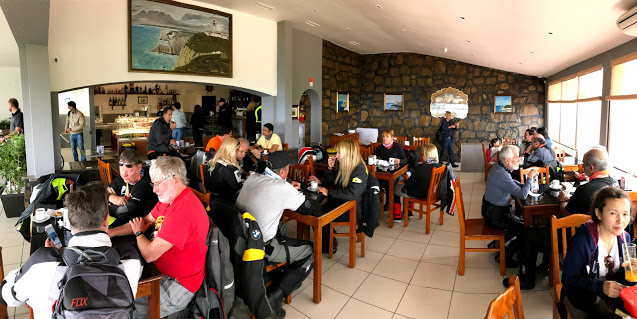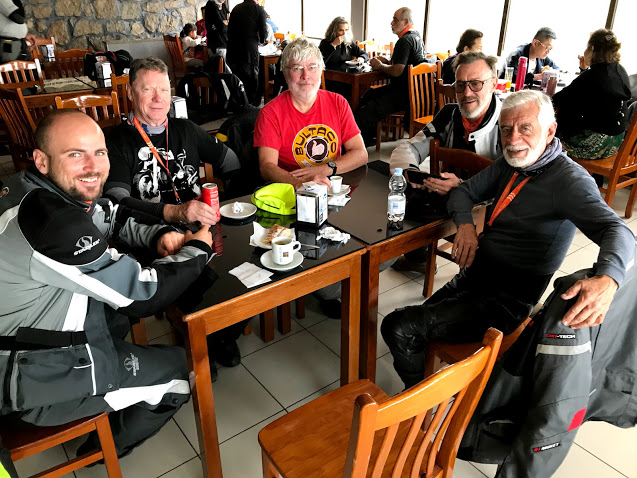 Of course coffee was required before we could continue our journey north along the Atlantic coastline.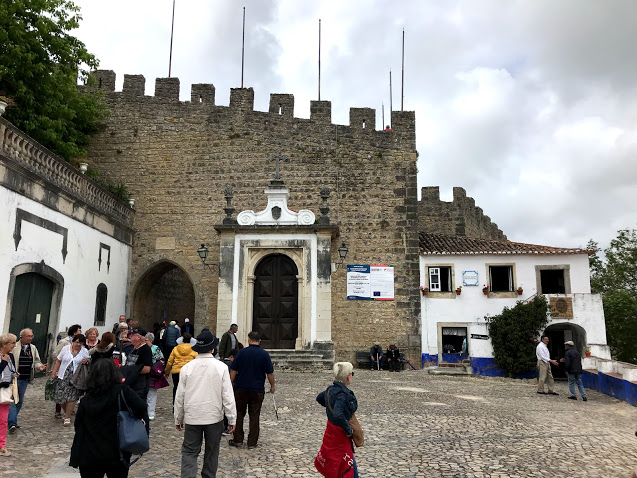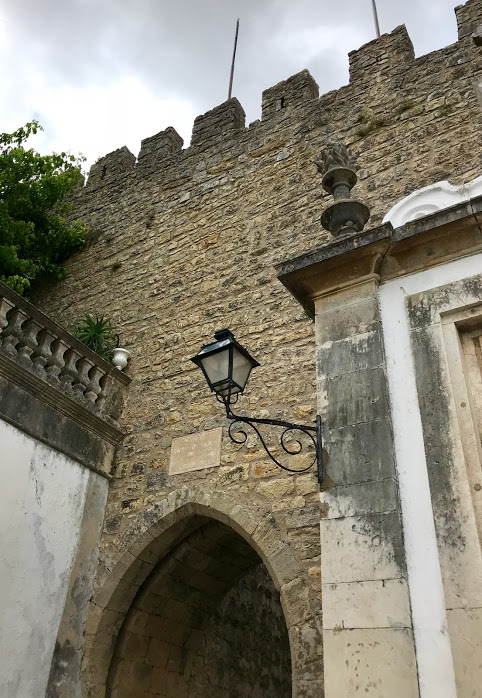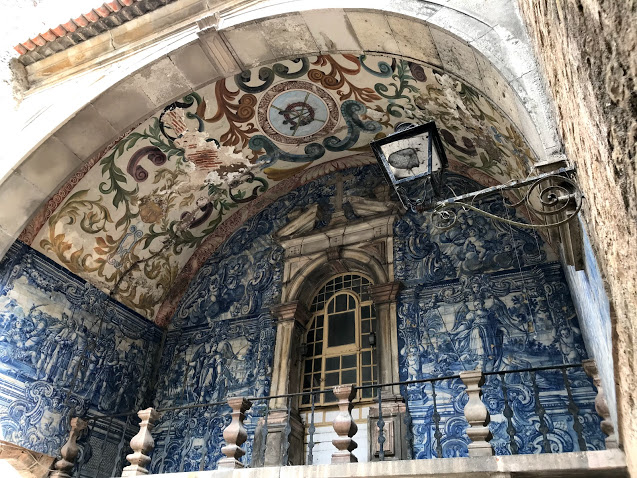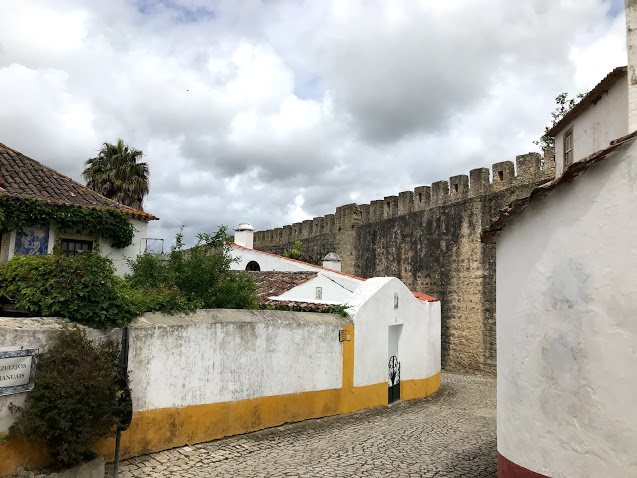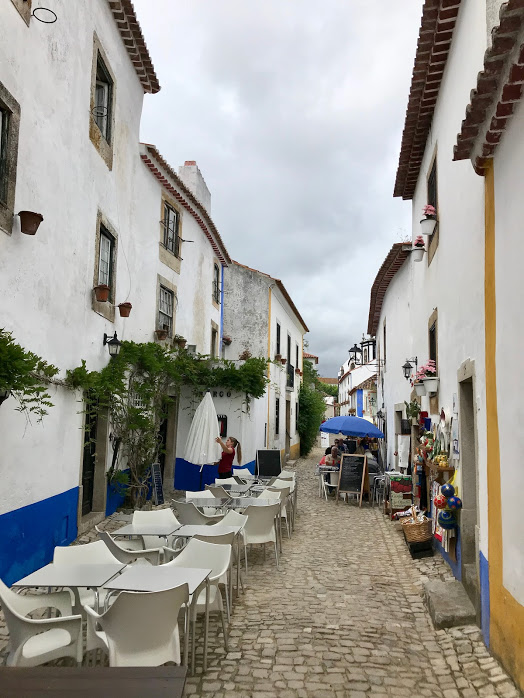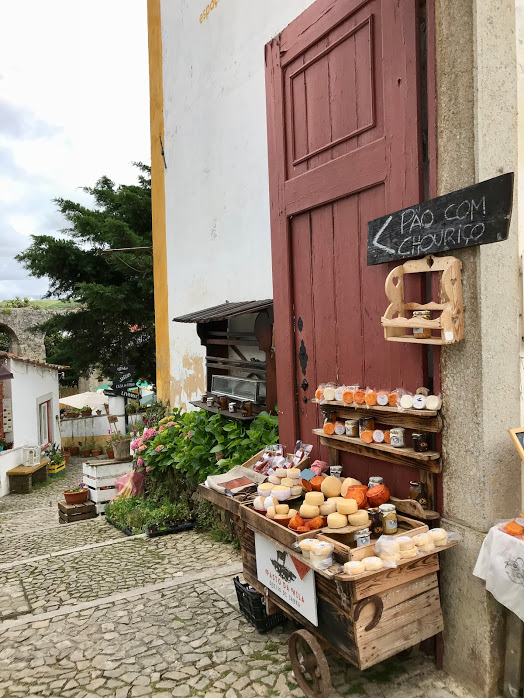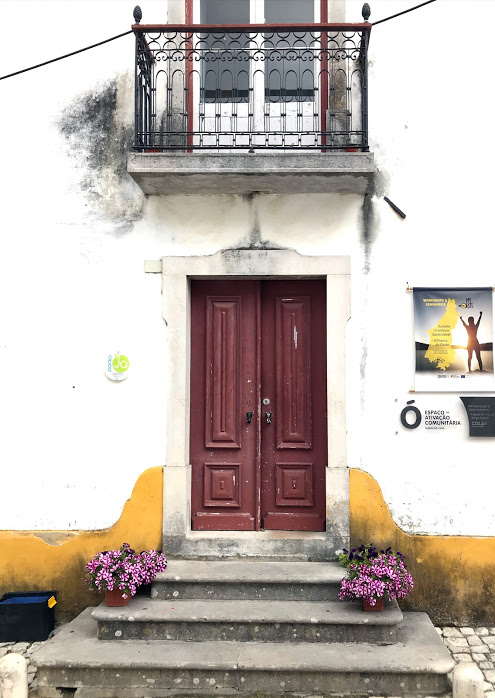 We had been riding past one castle after another for days.  Today we would stop for lunch and a short walk into Castelo de Óbidos.  Walking the cobbles through the fortified walls and into the village behind made me think of all of the history that has transpired here since Roman times.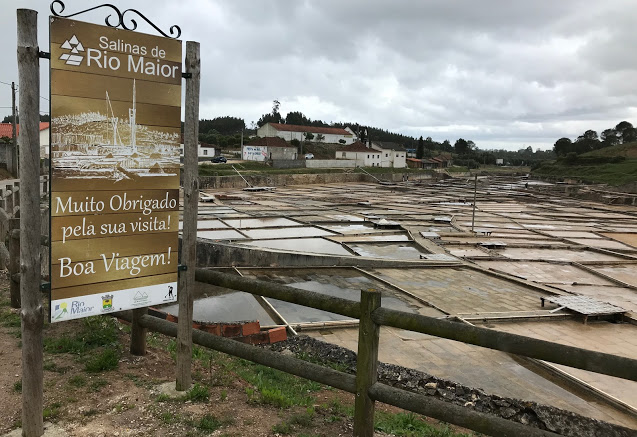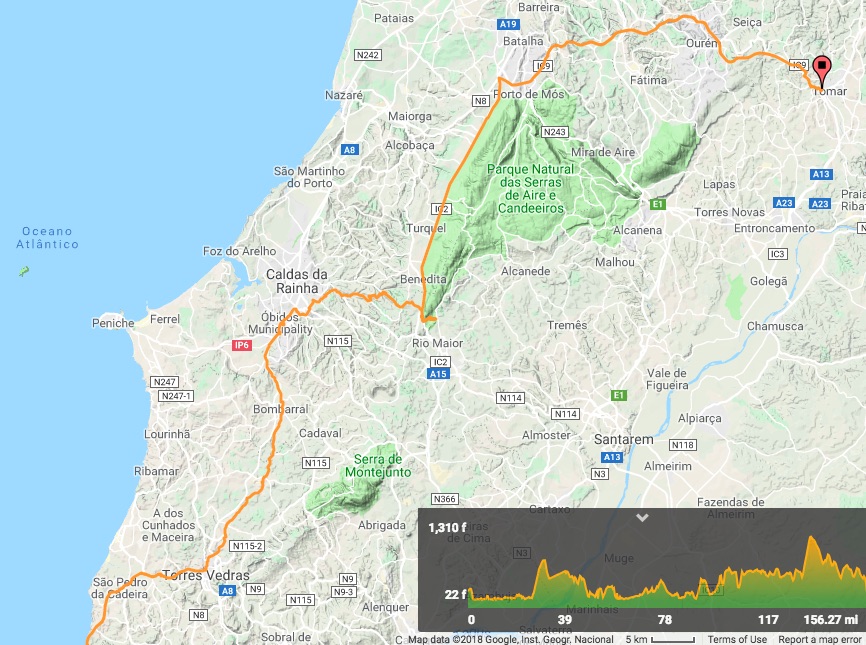 Salinas de Rio Maior was a brief stop where we decide the final route to Tomar.  The trade of salt harvested from the mountains far from the ocean began in 1127.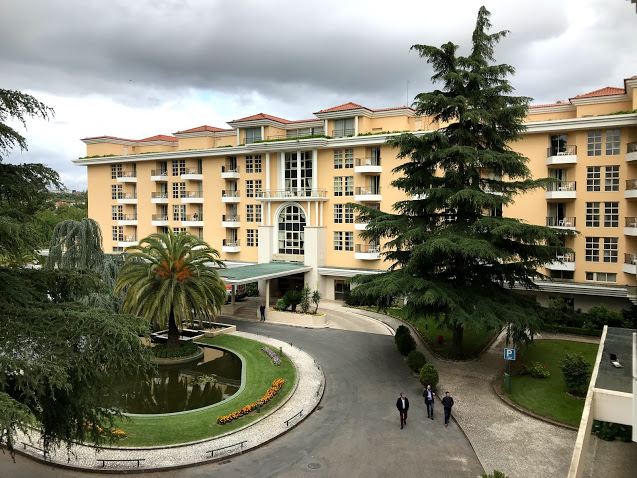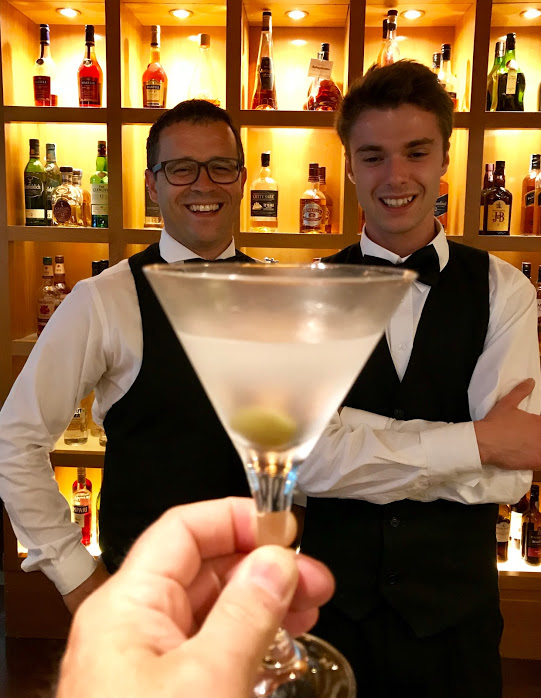 We unpacked the motos and checked into Hotel Dos Templários.  I went to the bar for a bit of pre-dinner socializing and ordered a martini.  The young barkeeper poured a glass of straight Martini & Rossi dark vermouth.  His mentor arrived shortly and we went through a tutorial of mixing an American martini.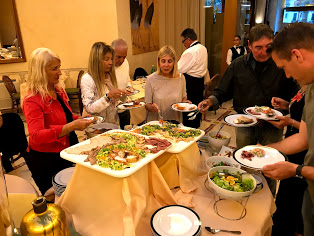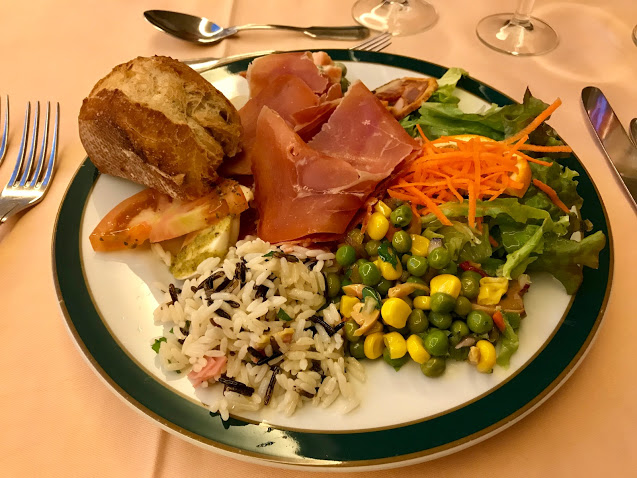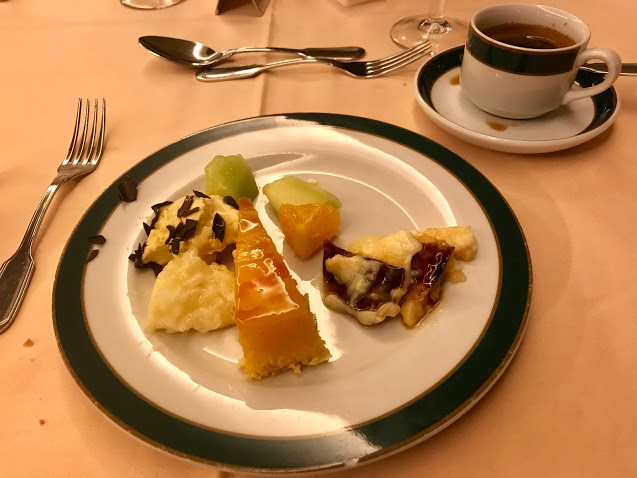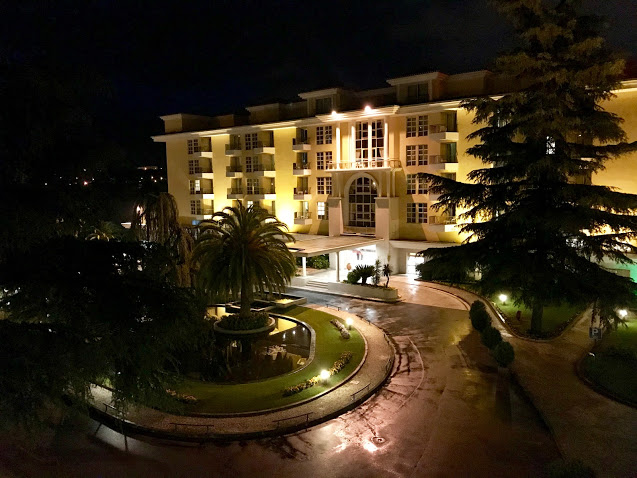 The dinner buffet was wonderful as typical with a very nice selection of deserts.  Some of the group decided to walk into town, but I was tired and headed to my room for rest.  It was a nice end to another great day in Portugal!
Spain and Portugal Photo Album