Llano – Texas National Rally
April 10, 2010
Saturday was looking good for a run down to the Texas National Rally in Llano, this year hosted by the San Antonio BMW Riders.  I headed out just after 6:00 in the pre-dawn light cutting right through Dallas.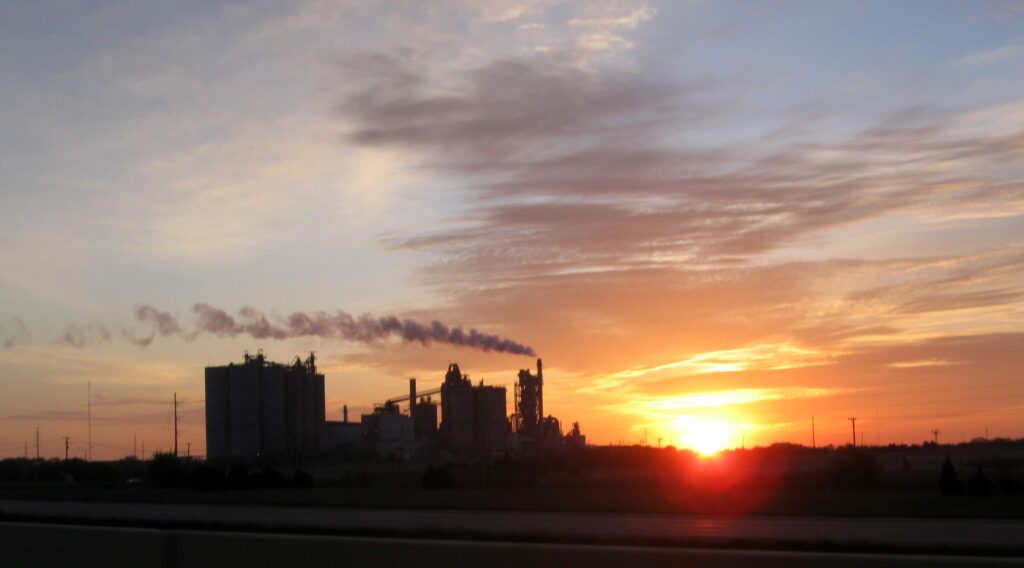 My first stop was in Hamilton for some fuel, coffee and egg taquitos.  As I rode further south, the bluebonnets alongside the road were becoming more and more intense.  They managed to stop traffic along the way, with folks pointing cameras their way, including me.

I arrived at the rally site along the Llano River just before 11:00, and grabbed a lunch snack out of my bags and enjoyed some tea provided by the club.  I did not recognize anyone until Ardys Kellerman rolled up on her F650.  We talked for a bit while her riding partners were sorting out something.  I told her that I had heard that she rides around just a little, and she said that she has heard some stories of places she has supposedly ridden to that just don't make sense to her.  You may recall that back in 2006 and 2007, she rode 100,000 miles in 12 months.  With that kind of reputation, the stories will likely be embellished even more than the hard-to-believe truth.

I did not stay long at the rally site, needing to roll in order to pick up dinner at Kitoks in Waco for Deb and me.  I rode east below Lake Buchanan and towards Burnet, where I turned north for a reprieve from the strong side-wind.  It was halfway between Lampasas and Gatesville where I realized that I had made a not-so-wise decision to refuel in Gatesville.  My tripmeter was sitting at 185 miles, and it was 20 miles or so to Gatesville, and the fuel gauge was continuing to drop to zero.  The headwinds on the way down were strong, and I was running at a fairly good clip.  Even with a good mileage day, the likelihood of seeing over 200 miles per K1200RS tank would be rare.  I looked for any fuel waypoint on the GPS, and decided to ride off the route south to Coperras Cove.  The GPS was saying that I was approaching the fuel station, but I saw none.  I kept climbing a hill, and went over it to still see no fuel, but around the corner, a Citgo appeared just as my bike coughed and died.  I tried to roll on into the station, but had to push it the last few feet.  I found that one can get 194.2 miles out of a KRS fuel tank, and put 5.2 gallons back in.  I'll pay a little more attention to that fuel thing in the future.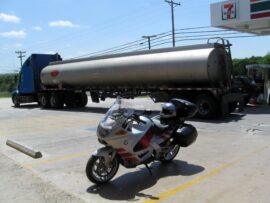 "Oh Thank Heaven for 7-Eleven"
Photos https://photos.app.goo.gl/ZPwv9DAM6hVotaRc9
Tracklog    https://www.alltrails.com/explore/recording/20100410llano–20100412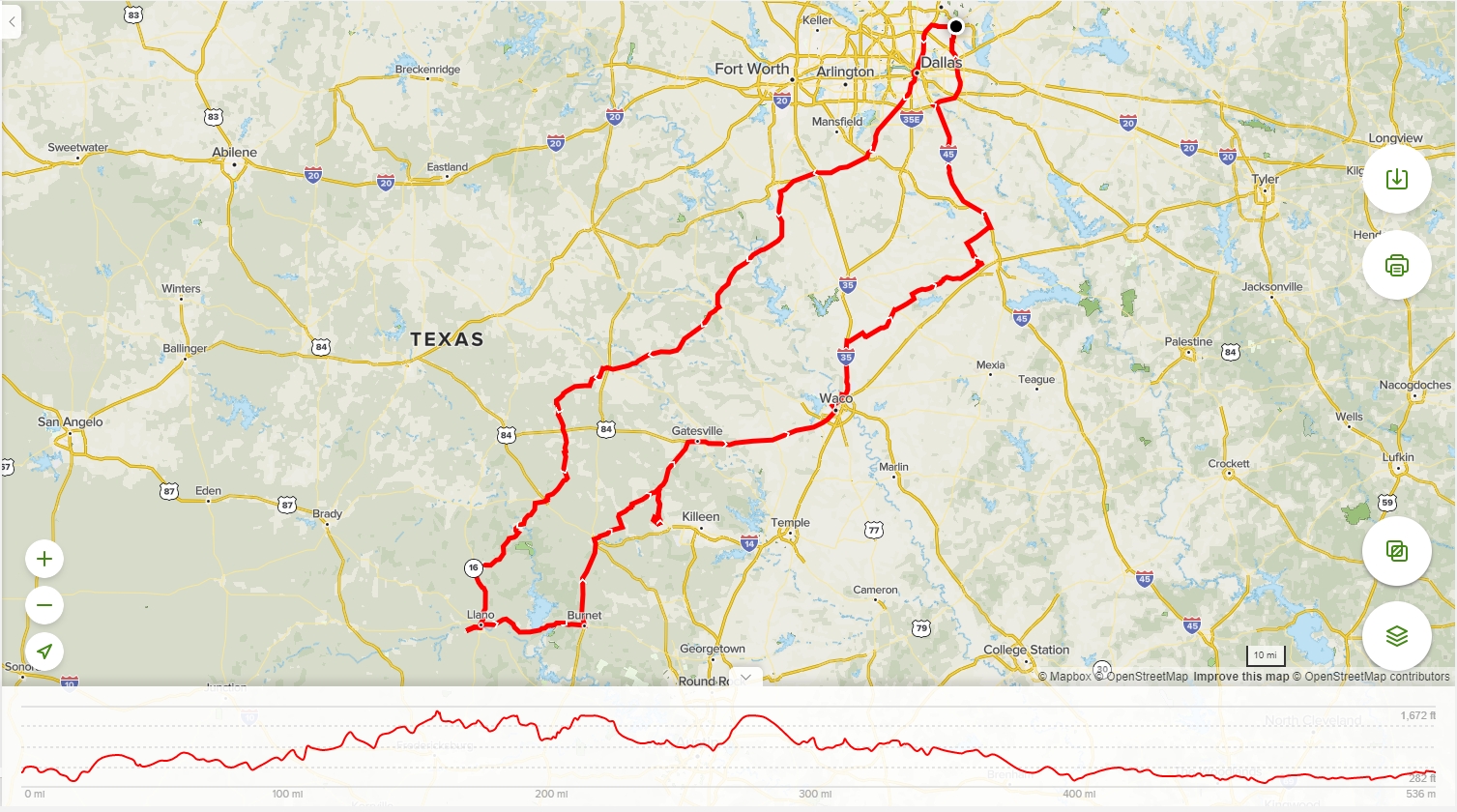 Update: Ardys passed away in 2013 after a moto accident in Alabama.  She will be missed.