A Fond Photography Friend
February 9, 2008
Earlier this week, I was under the weather and had some spare time to look up old photography friends.  I discovered that Charles Evans, who I had spent some quality film time with back in the late 80's, was being honored at a photography reception at the Bosque Conservatory in Clifton, TX.  Charles and I were on a some photo excursions in Santa Fe and Big Bend.  We had some great times and learned many new techniques from Rick Eilers, who was then running the Photographic Center in Dallas.  Rick pulled together a group of talented photographers mostly working in black and white film.  We would meet routinely and critique each other's latest work, which made us all stronger.
I first met Charles on the square of Santa Fe in April '86.  We roamed with Rick through the mountains and high deserts working with the contrasting land, clear mountain light and mostly infrared black and white film.  These two photos were from that expedition.
Charles and I were together again on a Big Bend workshop in 1987.
 
We had to wait for some fog to clear
from the area we intended to shoot
that morning, so we
pulled off the road for a bit.
The early morning sun
over the desert was mystifying.
The shot to the right was
in the Monahans
sand dunes in west Texas.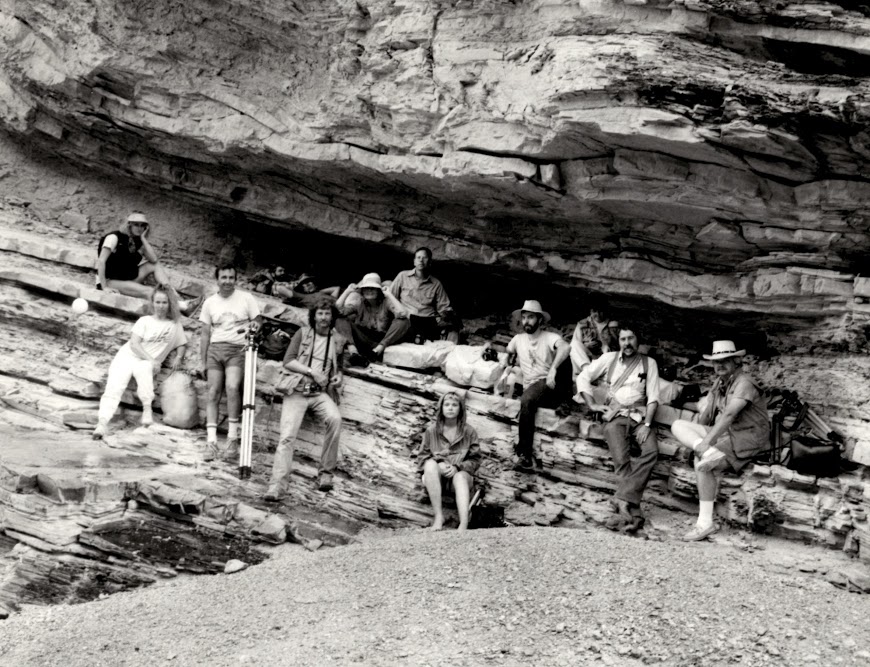 This is the group from the '87 Big Bend trip near Ernst Tinaja.
I am returning once again to Big Bend in March of this year, except this time on my bike and carrying a camera with a compact flash memory card instead of infrared black and white film.  Discovering this week that Charles still was active in photography brought a smile to my face.  And seeing that his reception was happening in the same week that I was looking up past photo friends was more than a coincidence.  I had to go see him and decided the visit would be a surprise since I knew he would be there for sure.  The beautiful weather on Saturday convinced me to ride down instead of taking the cage.  And a perfect day it was with hardly any wind and temperatures hitting 70.  The traffic was light on these twisting roads through the hills of Central Texas.  I passed through many roads that Debbie and I frequented while in college at Waco.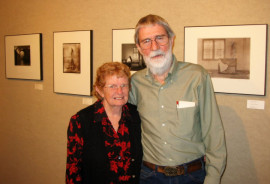 Charles and Mary in front of some of his wonderful prints.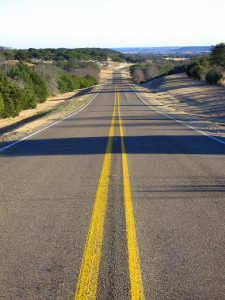 It was one of those perfect days where everything fell in the right place – timing, weather, seeing an old friend, and taking my bike to do that visit.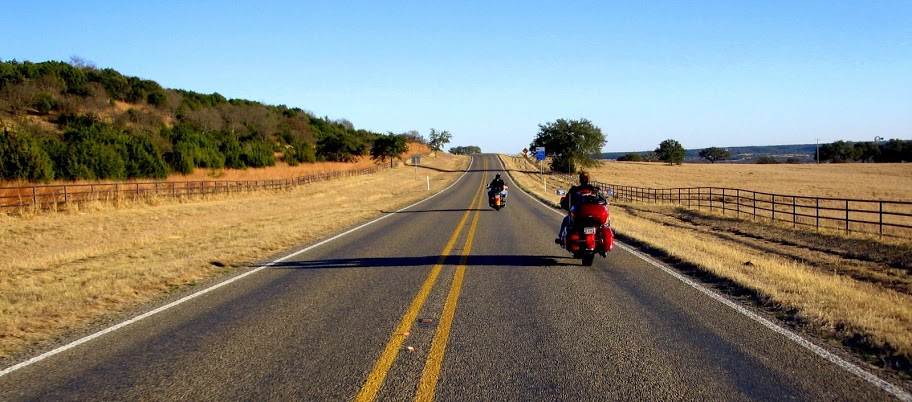 I came upon quite a few bikes east of Cranfills Gap.  The rider on the red bike was my co-worker, David.  Neither of us knew we would be on the same road Saturday.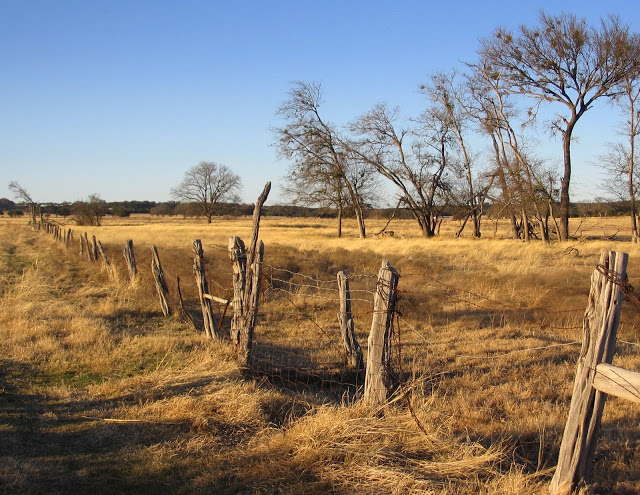 As the afternoon sunlight dipped lower, the light became very warm and crisp.  The show was held at the Bosque Conservatory, which was once the Clifton College.  They have done a great job with restoring this historic building and turning it into an arts center.  The reception was to honor Charles and Thomas Grimes in their Photography Guild's Tow Man show held before a theater production in the evening.  The evening return ride dipped into the 40's, but it was still just fine.  I kept the speed down in deer country and as I re-entered the Dallas area, the traffic was unusually light for a Saturday night.  It was indeed a perfect day.
It was after this ride and contemplation back on my past photography expeditions that I decided to start documenting my moto-photography journeys with this blog.
Photos    https://photos.app.goo.gl/WJ9wTdGX4LkscgiQ7
Update December 16, 2020
Charles Evans III passed on September 1, 2015 and Mary Evans passed on November 30, 2015.  Charles was a sincerely genuine person and a very talented photographer.  Charles and Mary were a sweet couple and will be missed.  He and Mary are buried in the Bosqueville Cemetery.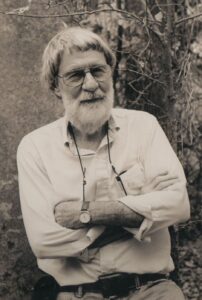 Update April 25, 2021
Susan Gentry passed away May 19, 2010.  Susan was on all of the photography excursions I participated in that were hosted by Rick Eilers.  Susan was a sincere and sweet person and a remarkable photographer.  She will be missed.