Lone Star BMW Riders Hard Eight Ride
January 6, 2008
Jim Wright put together a twisting ride down to Stephenville for lunch at the Hard Eight. Somewhere around 30 bikes showed up for the ride after the short stop at the new Motopia Cafe in Dallas. There were so many bikes, we split into two groups that seemed to split and re-join several times through the ride. We rode the two-lanes as much as possible down south to the Hard
Eight BBQ in Stephenville to have a well-deserved lunch after battling
some fierce side winds.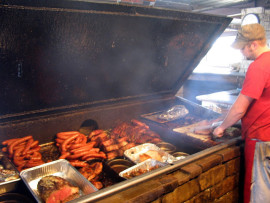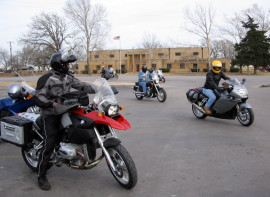 The majority of the group went on down to Dublin to the Dr. Pepper plant to sample some cane sugar recipes. Tom and I split to head home through some FM roads and a back road that
turned into a paved goat trail. We looked for better pavement and made
our way around the north of the metropolis. A good 323-mile fair weather ride for the first of January with temperatures from 60 to 75 degrees!
Photos at http://picasaweb.google.com/rlswim/LSBMWRHardEightBBQRide
Hard Eight at EveryTrail

Map created by EveryTrail:GPS Geotagging