Spain and Portugal 2018 – Day Seven The Torre
June 6, 2018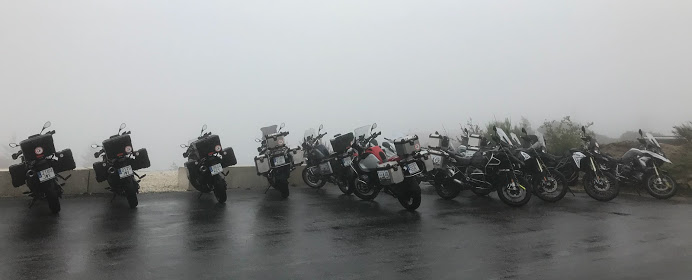 We slept late this morning with the lousy weather lurking outside in the high altitude.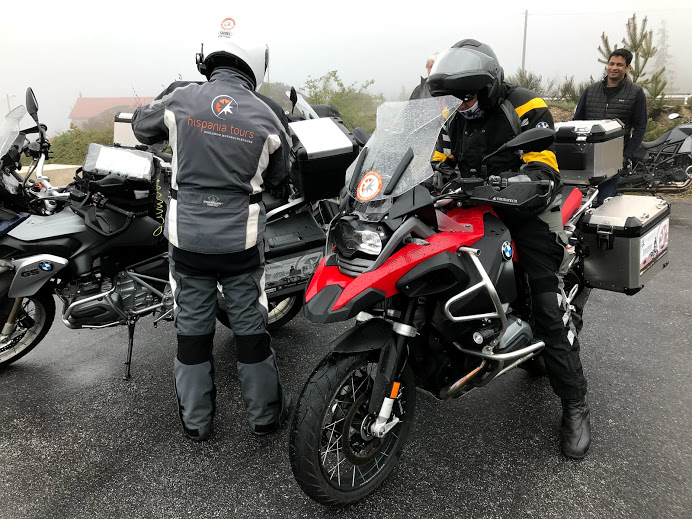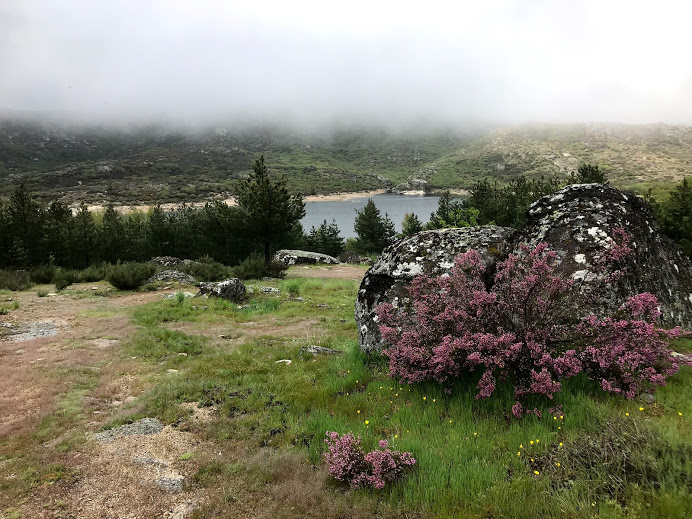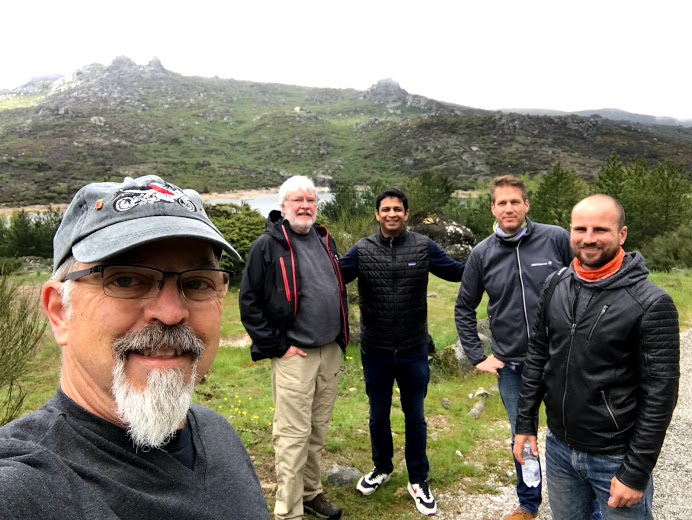 Some of Johannes' riders decided to ride, but a group of us walked for a while down the road to a nice lake.  The longer we walked, the weather was looking better and we even caught a glimpse of sunlight when we could see deep into the valley below us.  Domi asked around to see if anyone wanted to ride, and I was the only taker.  Hanging for a day at this awesome lodge was not a bad option by any means.
Domi and I got our gear on and headed down the same road that seemed so terrible during the climb the day before.  It was much more fun with mostly dry pavement and mild temperatures.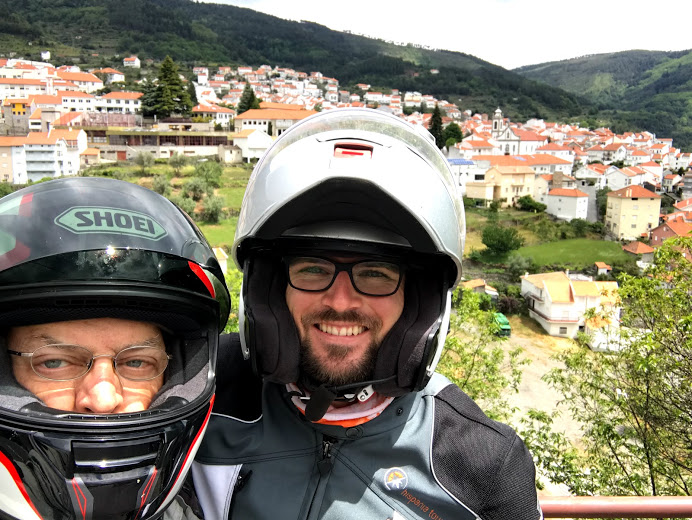 We rode through Manteigas and stopped for a photo op above the village.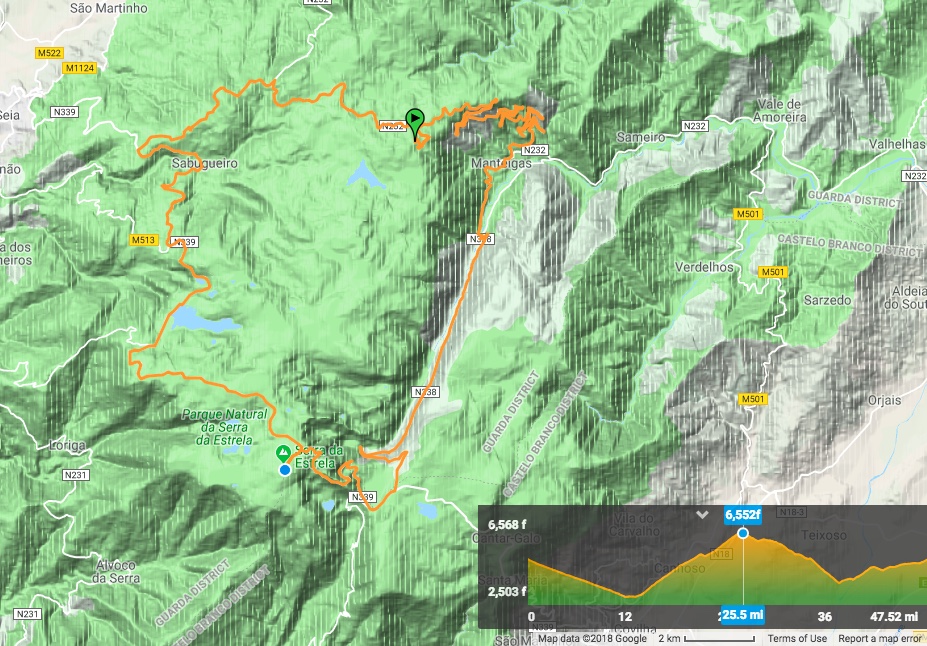 Looking at the road climbing to The Torre on a map or the tracklog above does not look that interesting, but it was a blast with one turn after another and incredible views.  We pressed the motos on the climb within reason and the adrenaline flowed.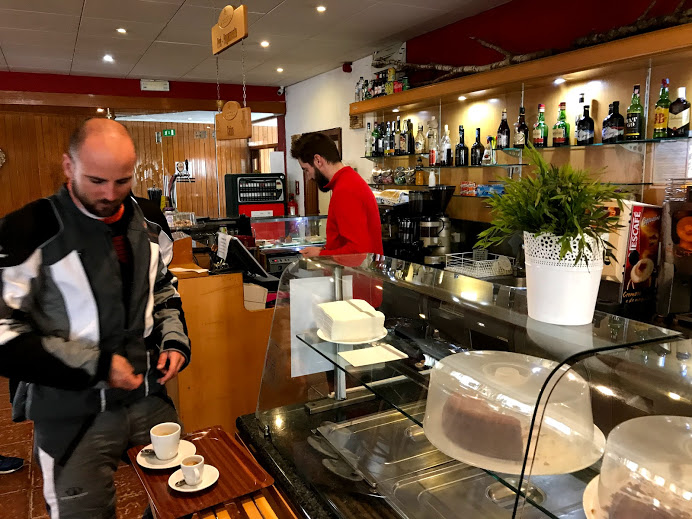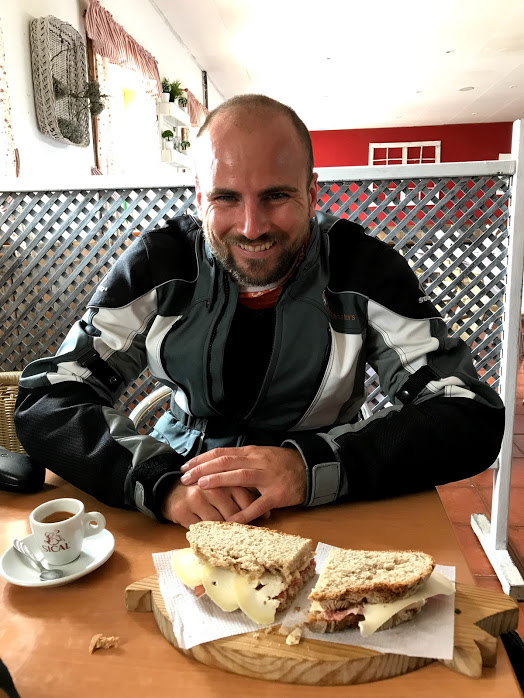 We arrived at the summit of The Torre with clouds and cool temperature and winter snow still on the side of the road.  The grill at the summit was a warm relief and the sandwich tasted incredibly good.
Leaving The Torre was magical.  We wound our way across the mostly flat mountain top and passed through one cloud after another.
This video above runs near 8 minutes without editing cuts.  Just giving you a heads up…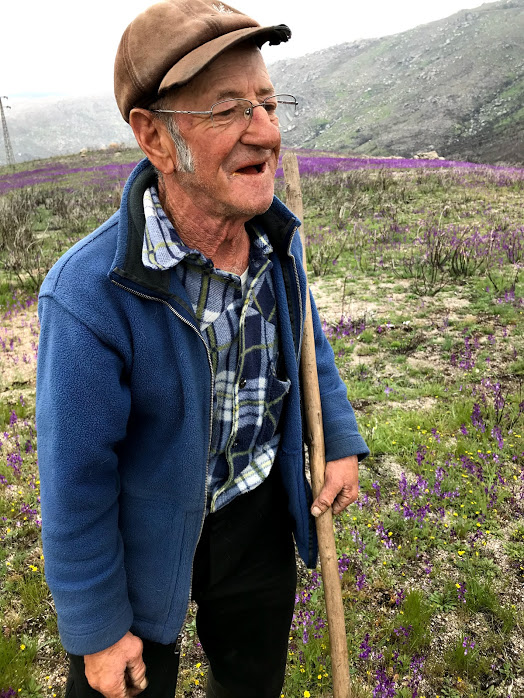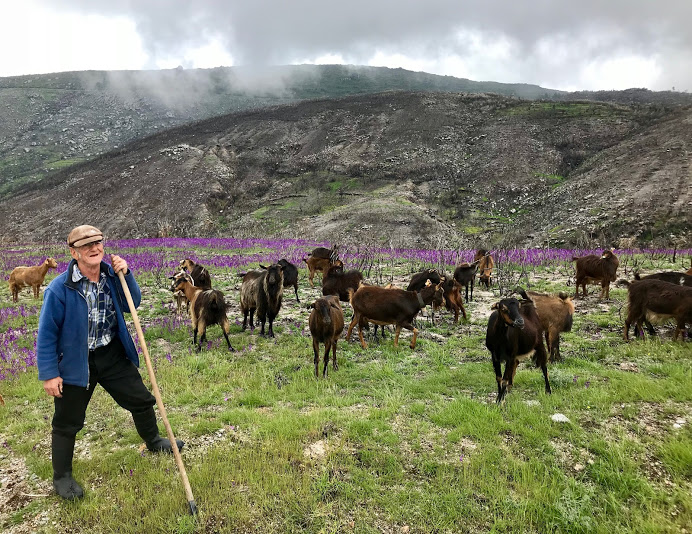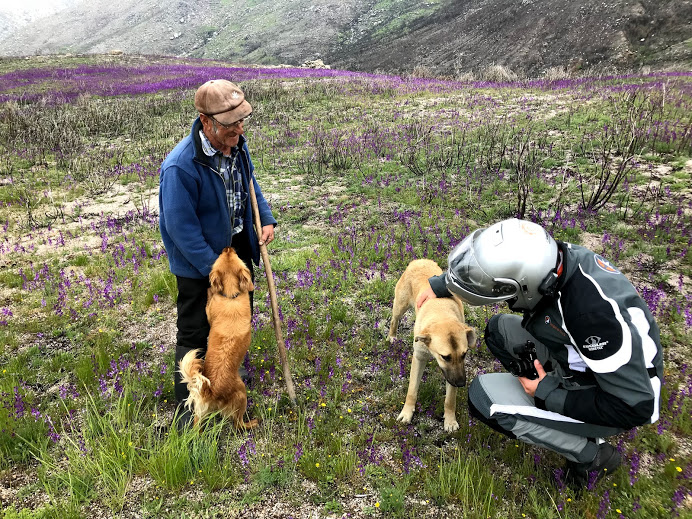 On the descent, Domi pulled off of the road quickly.  I did not realize why until I saw a shepherd with his flock of sheep.  We visited with him for quite a while.  He was a pleasant gentleman and when I shook his hand, I felt the years of hard work he had done.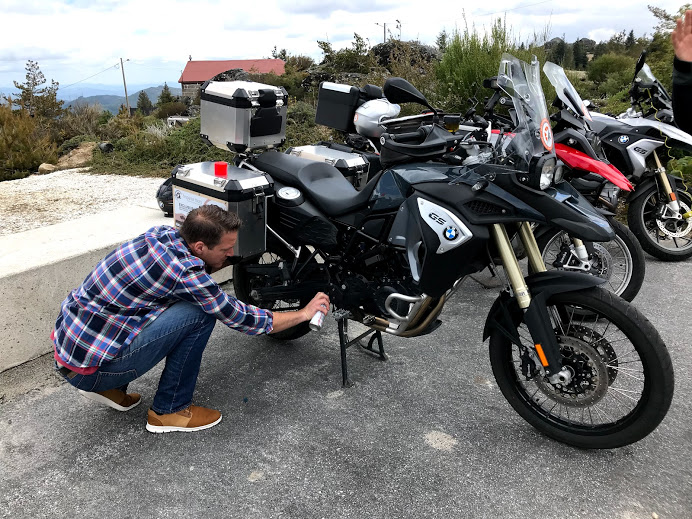 We worked our way around the mountain and before I realized it, we were back at the lodge.  Marc was waiting with chain lube to keep my moto ready for the road.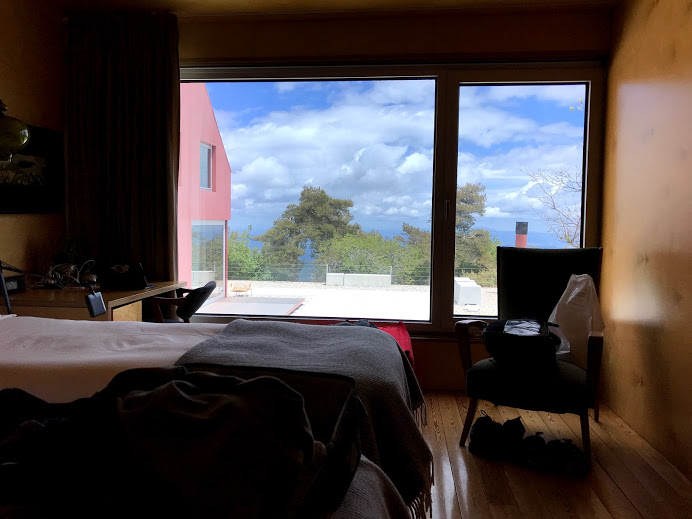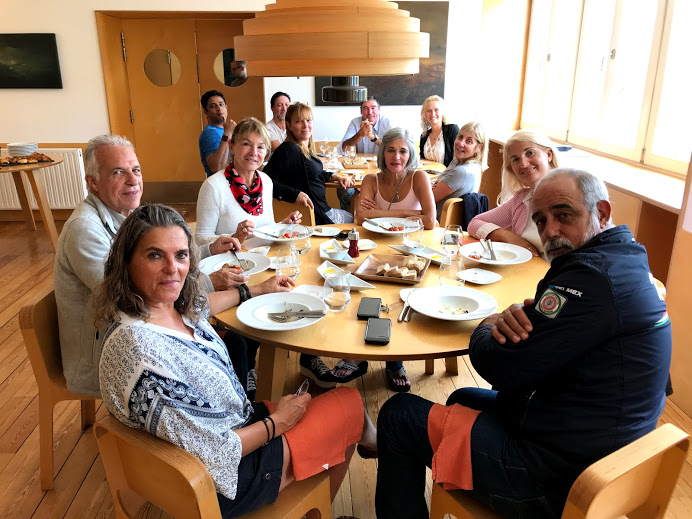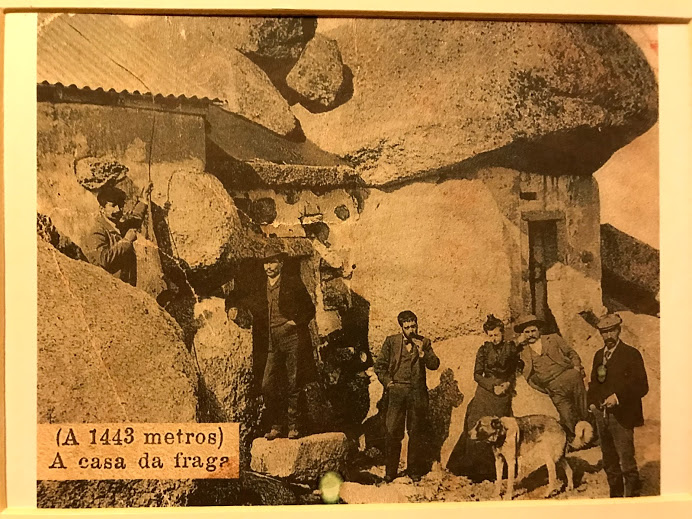 I stopped by my room and found the view much nicer than the day before.  We had snacks and beer and kicked back for an afternoon of rest.  I wandered about and studied the historical photos in the lodge hallways.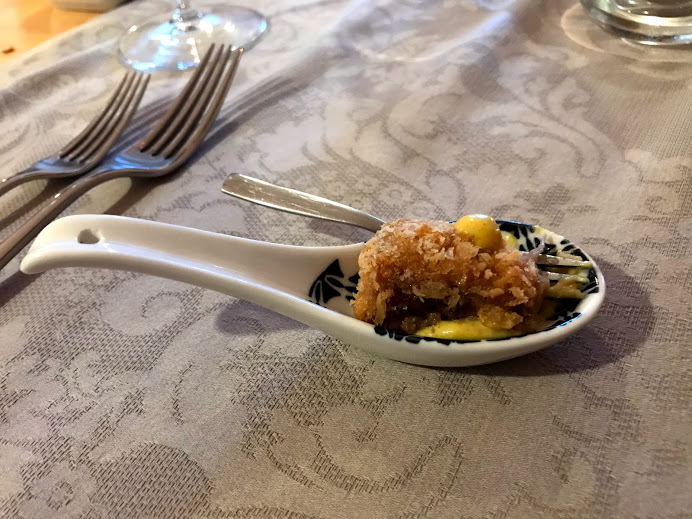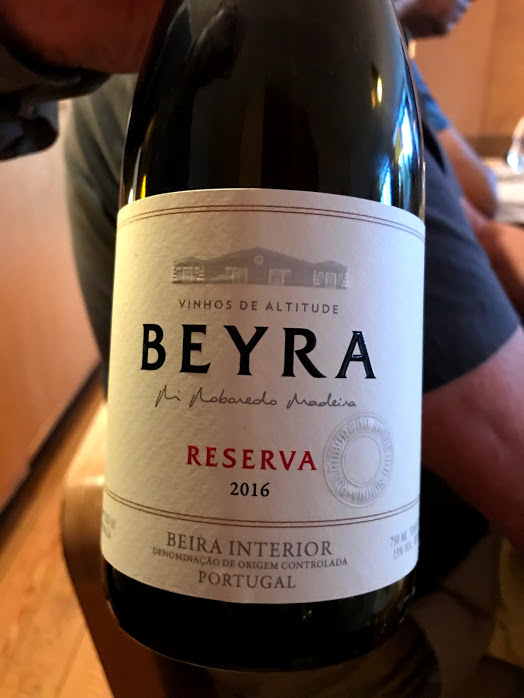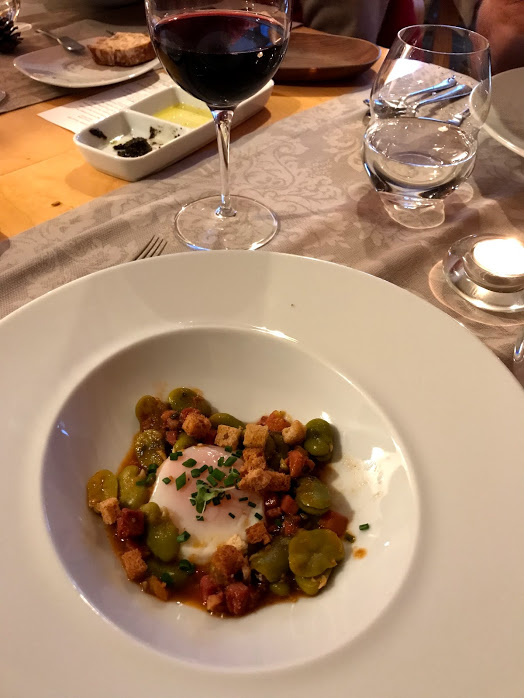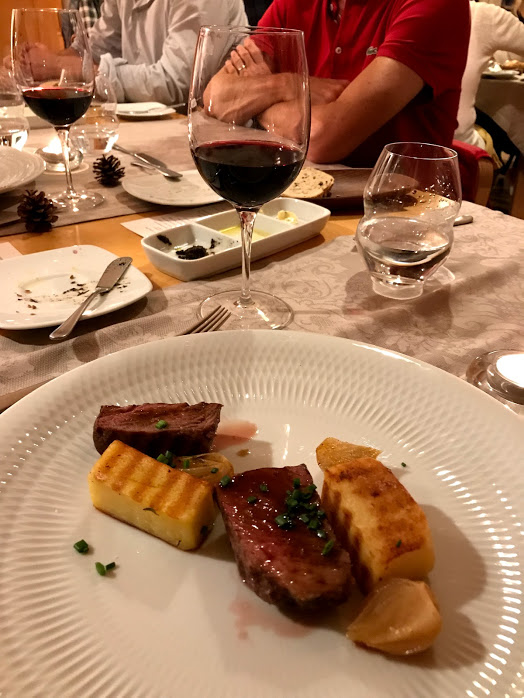 Dinner was great as always with very tasty Portuguese wine.  Freakin' awesome day!
Spain and Portugal Photo Album    https://photos.app.goo.gl/6qtdWHwy1FcXcnxt9
AllTrails Tracklog    https://www.alltrails.com/explore/recording/2018-manteigas-to-the-torre-loop