Spain and Portugal 2018 – Day Eight Manteigas to Zafra
June 7, 2018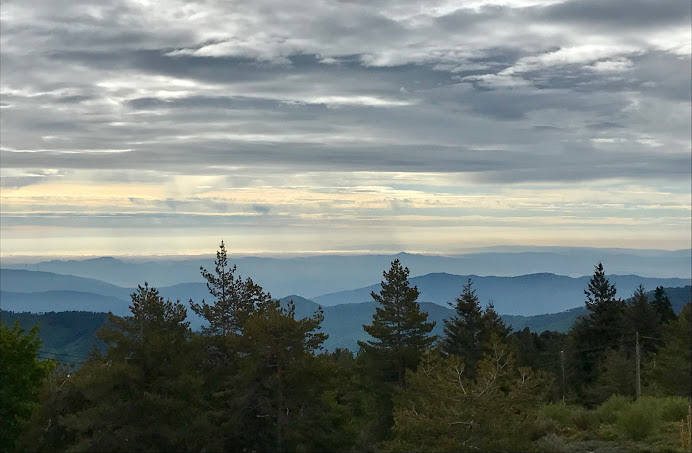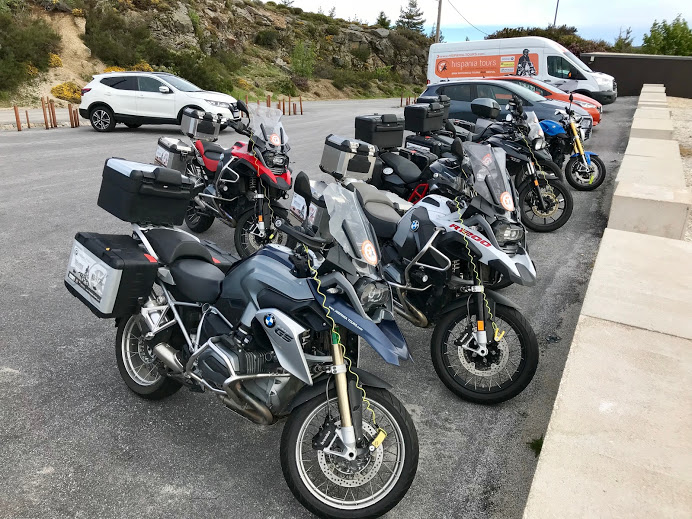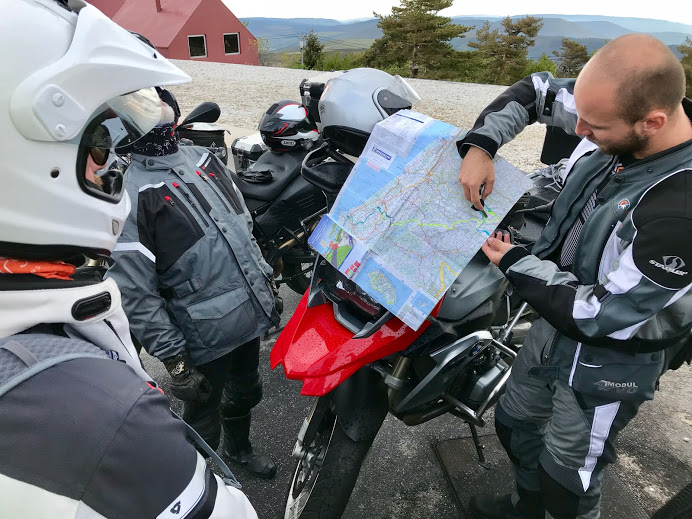 The morning was beautiful.  The view from the top of the lodge mountain was mystical.  Domi commenced his daily ritual of describing the route we would be taking on the return to Spain.  He is a remarkable young man with a sincere and friendly personality.  His riding skills are top-notch, and he had a nice mountainous playground to develop those skills growing up in Austria.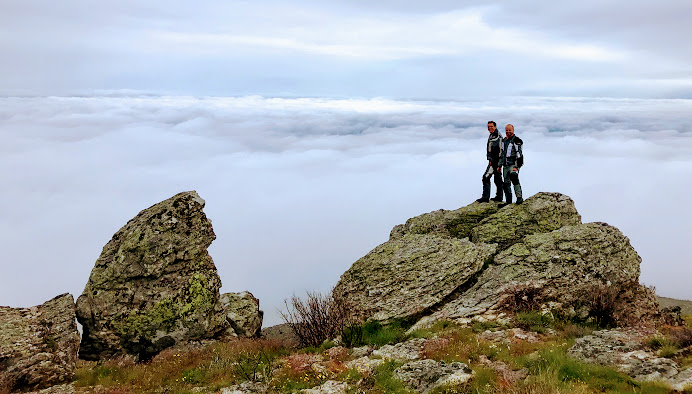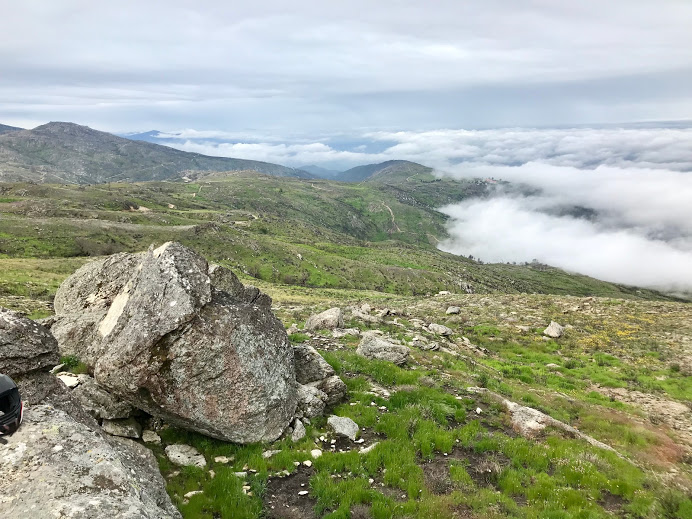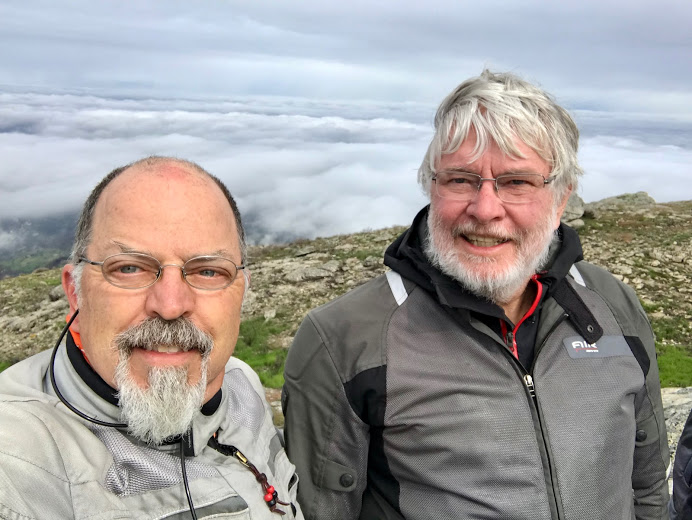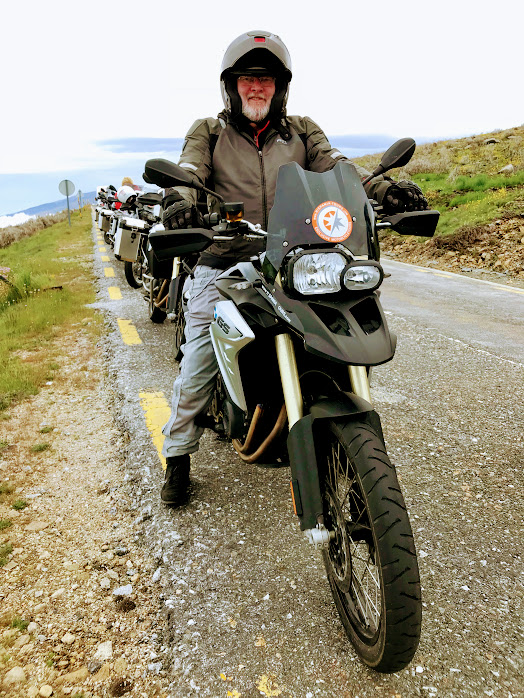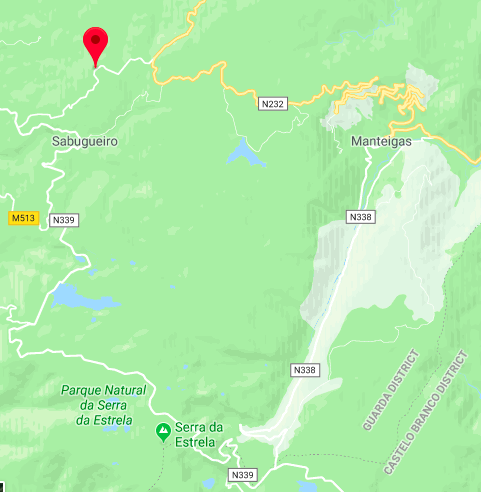 Domi led the group out the same road he and I rode the day before.  This time we stopped and had a play day with cameras above the clouds (pin drop in the map above).
It was time to begin our descent out of the Serra da Estrala region.  We rode above the clouds and down into them.  It was another magical day in Portugal.  I wanted to stay longer.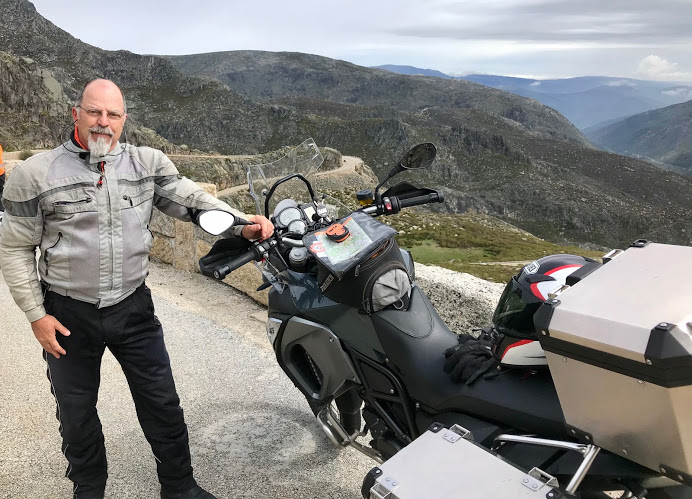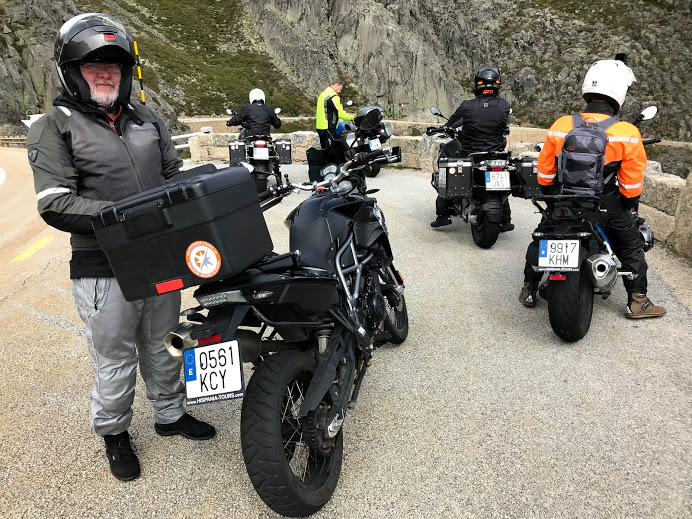 Once again we rode near The Torre, but did not stop at the summit.  We did take a short break at a turnout to soak in the view before we left the mountains.  The descent into the plains was thrilling with one tight turn after another.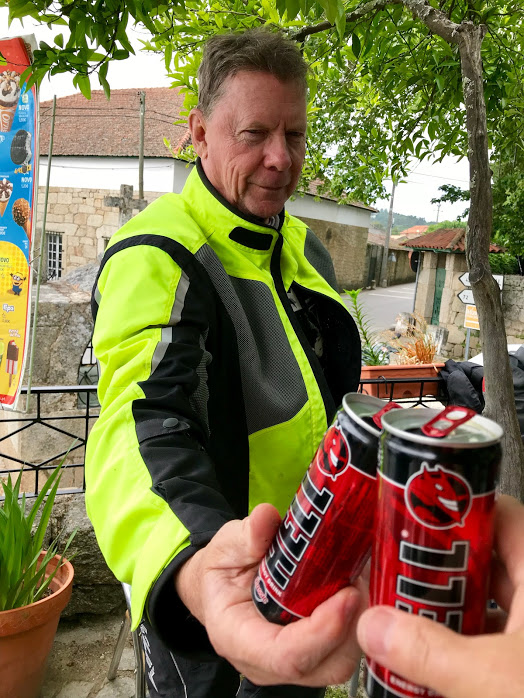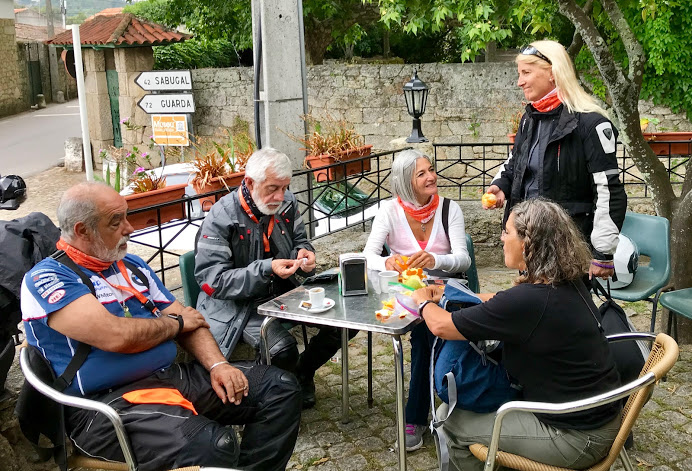 The morning coffee break was in Aldeia de João Pires.  Temperatures were rising after we left the mountains.  I was already missing them.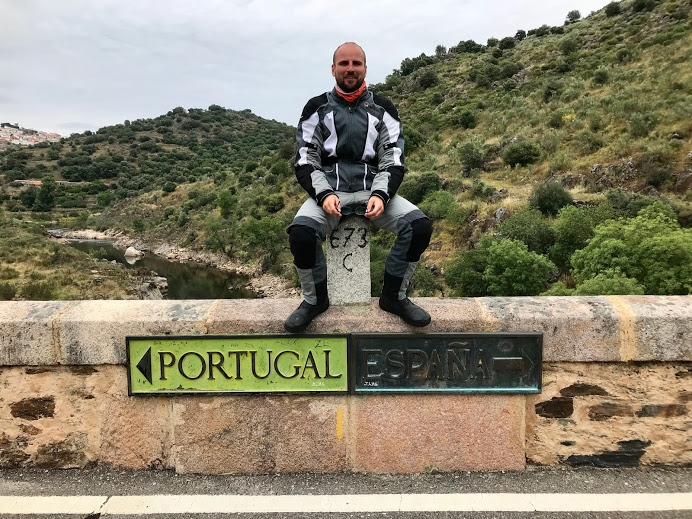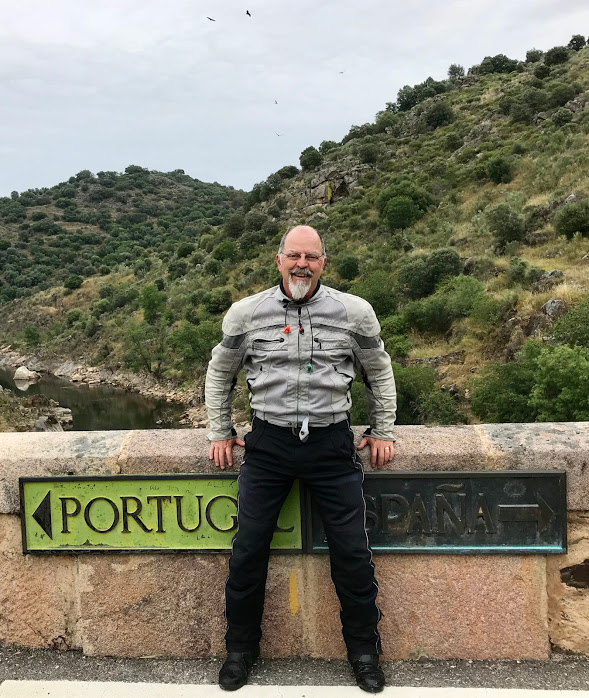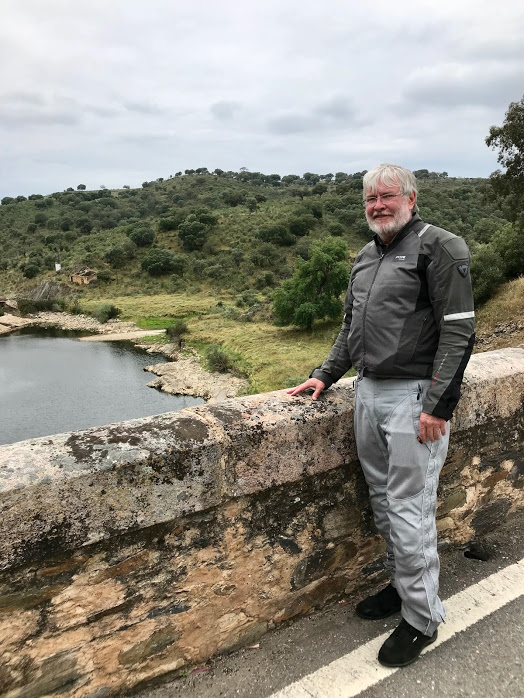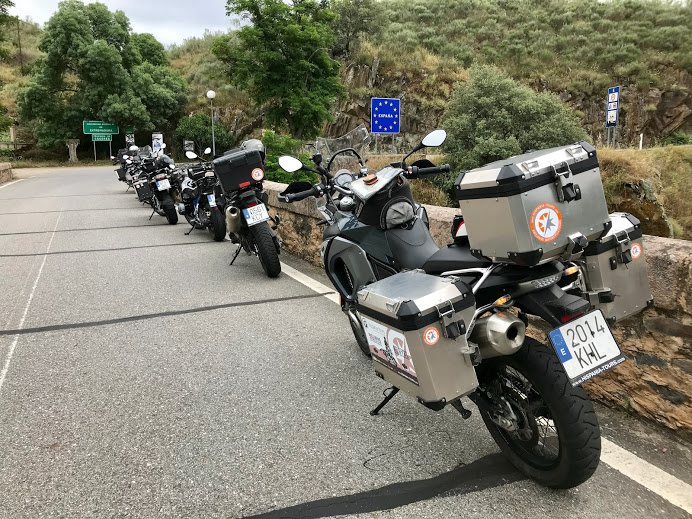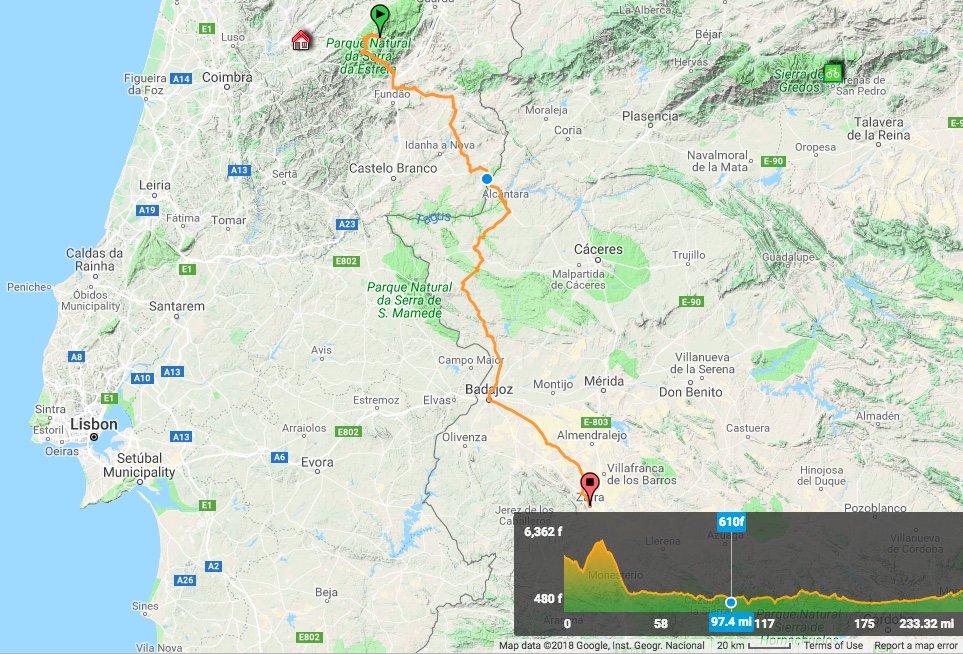 The border crossing into Spain was even more remote that the one going into Portugal.  We even parked the motos on the road while we played on the bridge.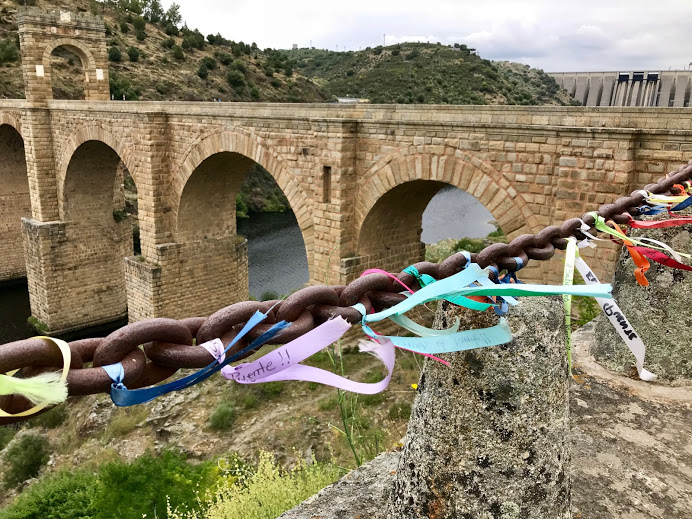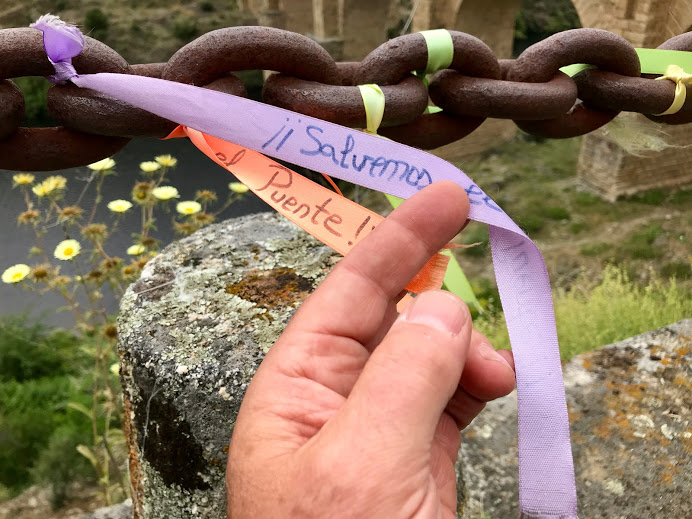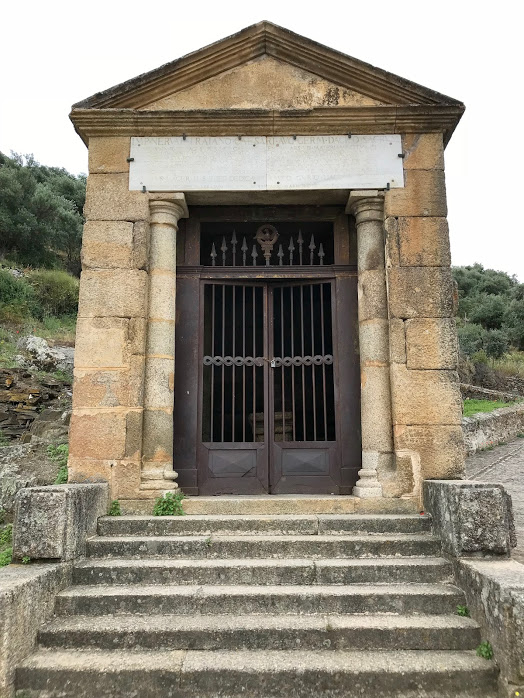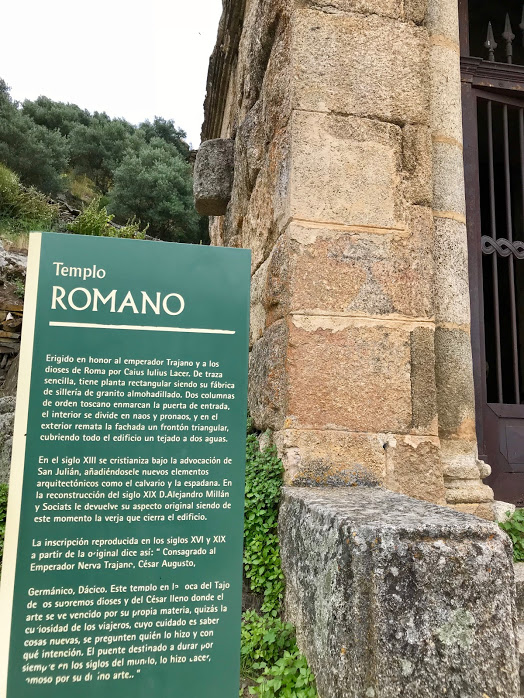 Not far from the Spanish border, the EX-117 road took us over the Tagus River at the Puente Romano De Alcántara, built by the Romans in 104 AD.  On the central arch, the inscription "Pontem perpetui mansurum in saecula mundi" in the stone translates to "I have built a bridge which will last forever".  Indeed…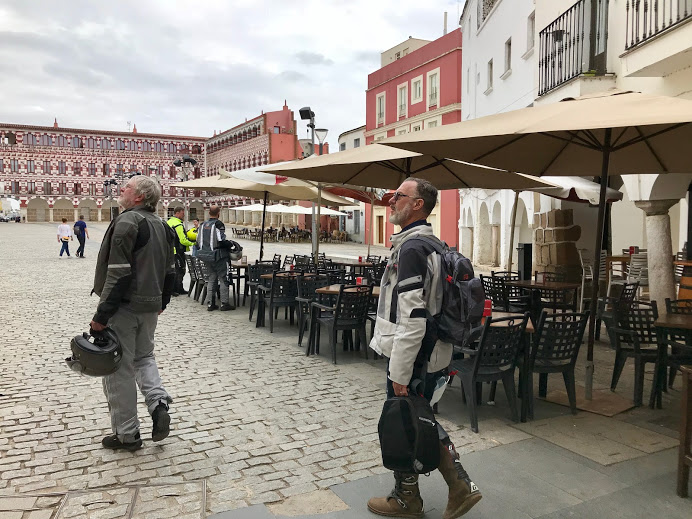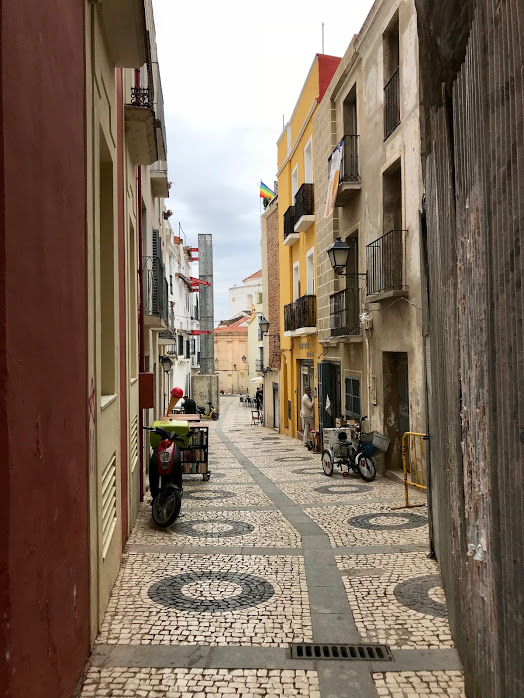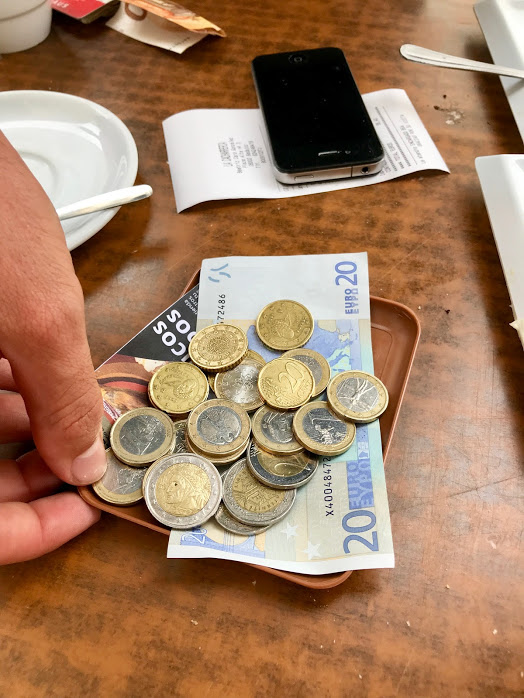 We rode south along the Portuguese border past olive trees growing wild to Badajoz for an afternoon coffee break.  The cafe was located at Plaza Alta, which was the original central area of the old town.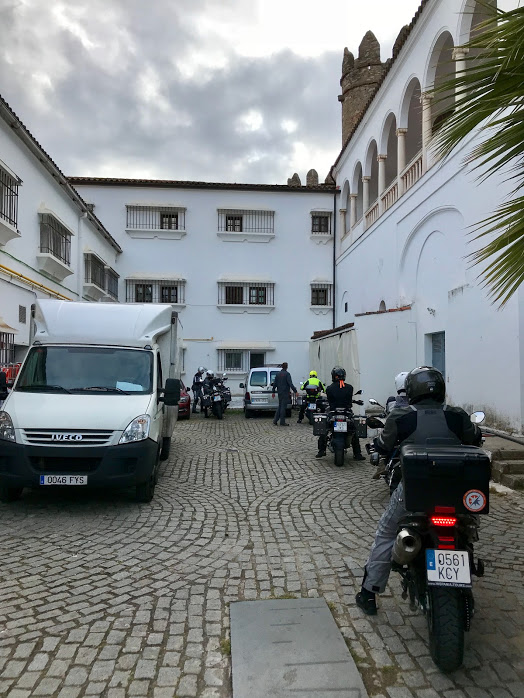 The road to Zafra was relatively straight with occasional hills through agricultural areas.  Marc met us at the hotel to get a large gate opened where we could park the bikes in a secure service area.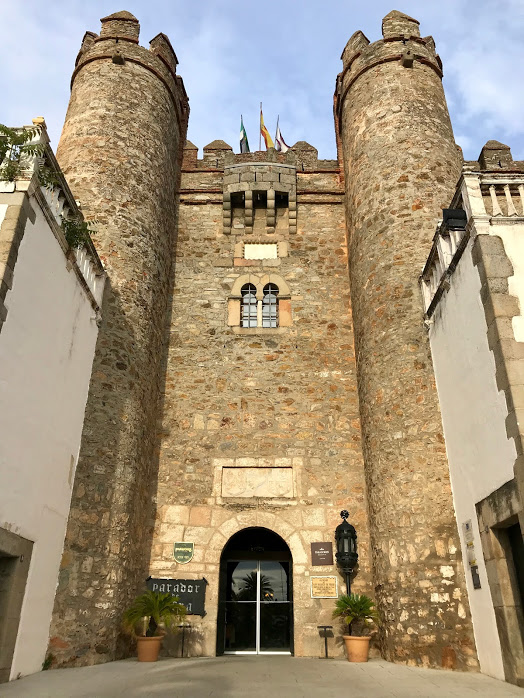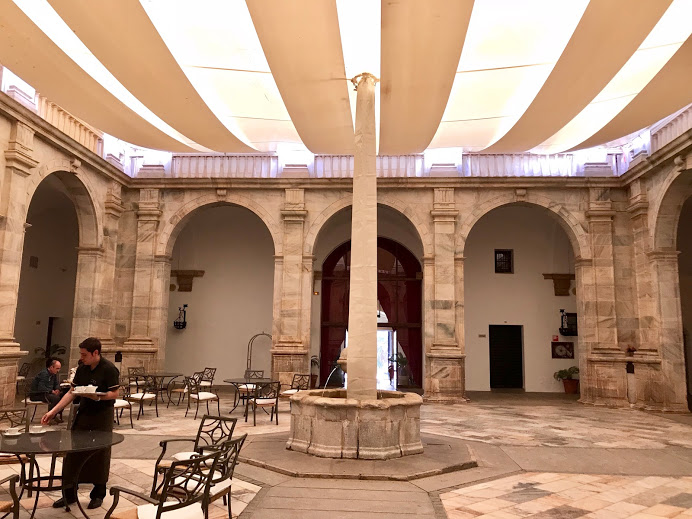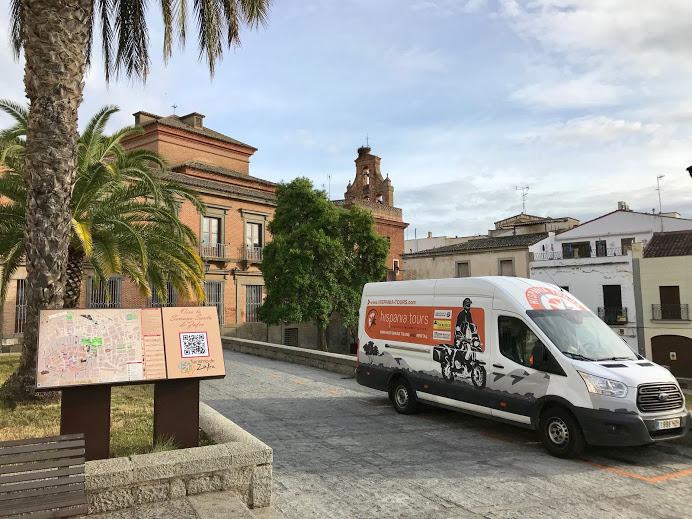 The Parador de Zafra where we stayed occupies a castle originally constructed for the dukes of Feria beginning in 1437.  It was rather majestic to say the least!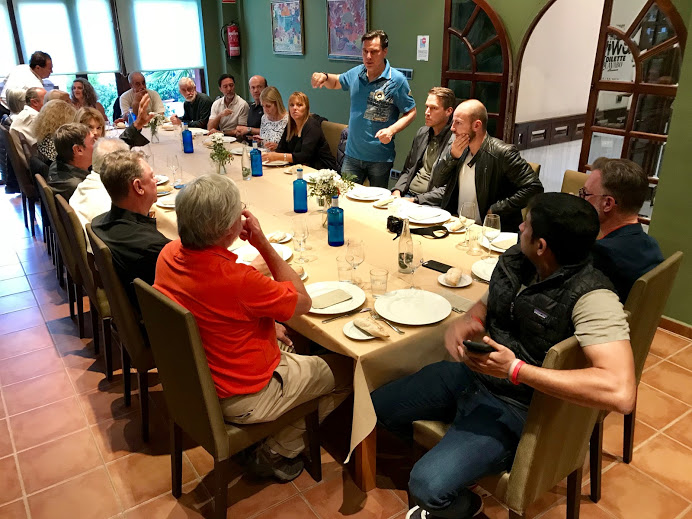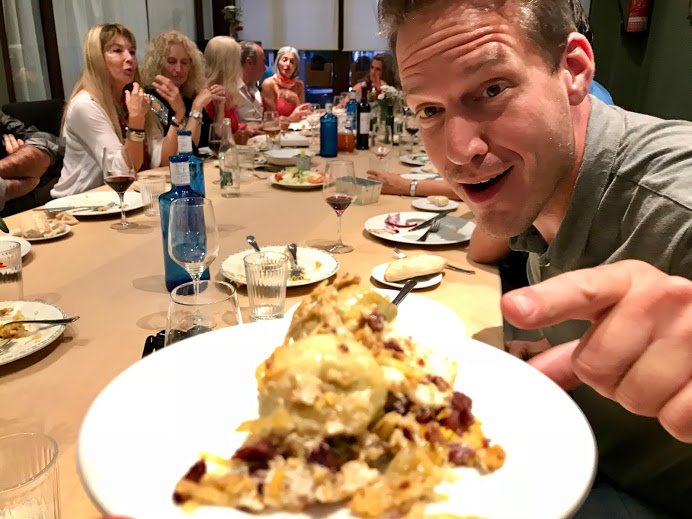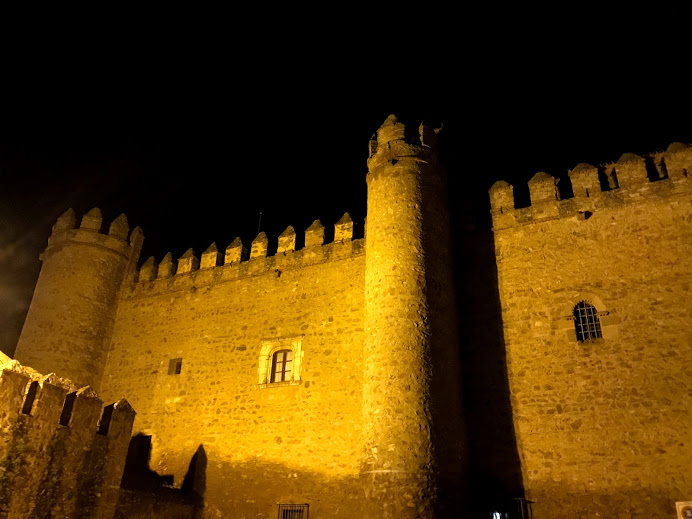 I was reading in my room and quite relaxed when I received a text from Keith asking where the heck I was for dinner.  When we crossed the Spanish border, I did not adjust my phone clock for the additional hour.  Marc was waiting for me to walk over to the restaurant.  The meal was excellent with many courses and desserts.
Spain and Portugal Photo Album    
https://photos.app.goo.gl/6qtdWHwy1FcXcnxt9
Tracklog    https://www.alltrails.com/explore/recording/20180607-spainportugal-manteigastozafra-b937176