Defective Gene Pool RTE 2021
February 27, 2021
The annual gathering of the defectives was held this weekend in Allen, TX.  A trial was held Friday night finding Paul Pelland guilty of possessing the gene driving him to ride countless miles to raise funds for his Multiple Sclerosis journey, Chasing the Cure, as described on his website longhaulpaul.com.
Watch the proceedings of the trial in the YouTube video above.
Paul's mission is to document riding one million miles with MS, for MS.  In his first eight years, he has been able to ride 450,000 miles, raise $200,000 for charity, set three world records and has shared his story at over 250 events across the United States.
Saturday, the jury of defectives convened at Big Ray's BBQ in Allen, TX.  Riders from across the United States enjoyed the fine food and socializing in the somewhat nasty weather.
Cliff Wall and Bill Thweatt handed out certificates of defective genes to Tim Masterson, Howard Entman and Paul Pelland, which formally inducts them into the DGP Hall of Fame.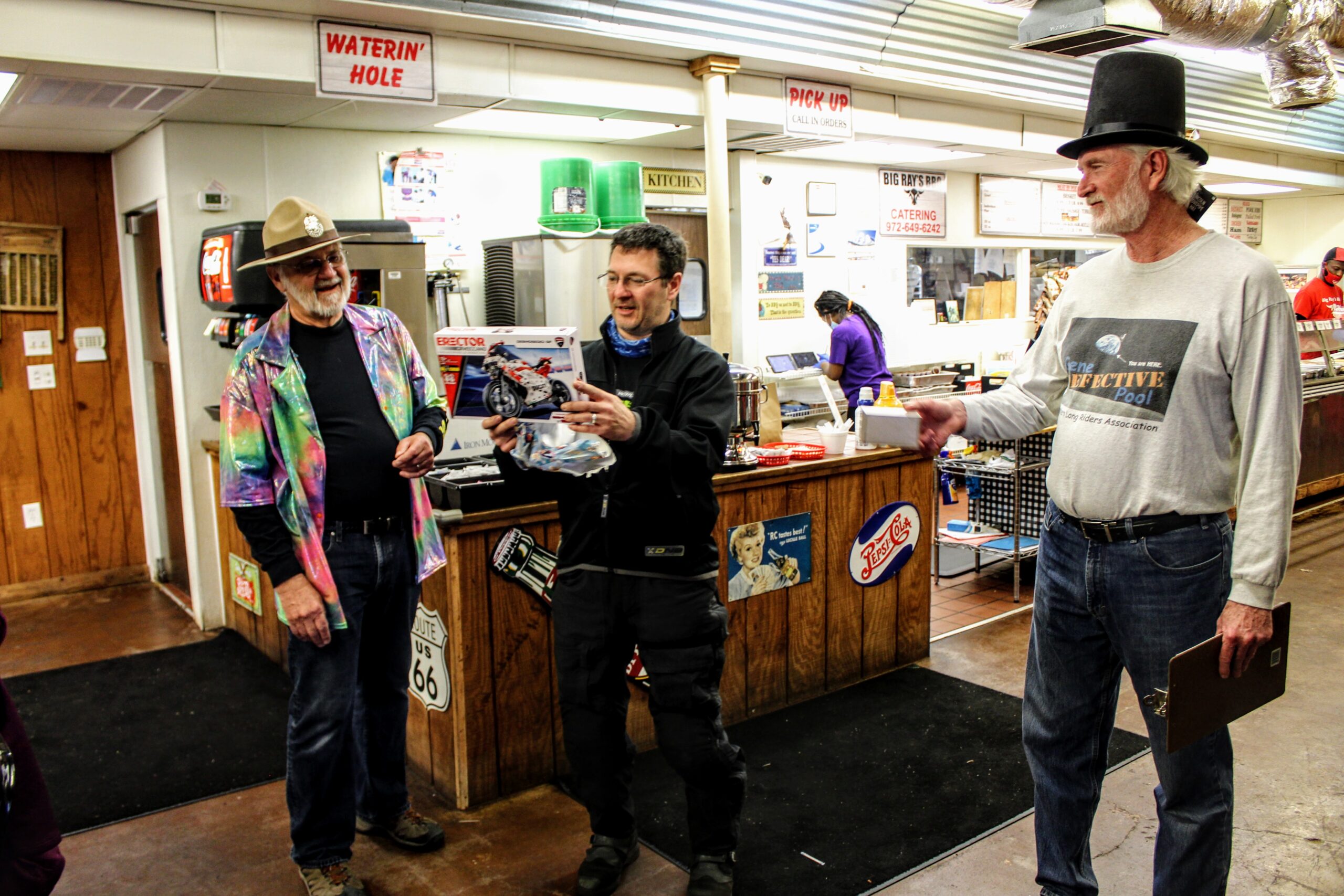 Paul received the special prize for the longest longest ride to the RTE (over 2,000 miles from New Hampshire).  The prize was a brand new older motorcycle still in its shipping box!
Paul Tong talked a bit about the Heart of Texas Rally coming up April 27 through May 1.  Troy Martin gave some details of the Underdog Rally June 6 – 12.  Wayne Boyter spoke of the Big Tex Rally happening October 14 – 16.
Tire-kicking ensued again outside of Big Ray's in the light rain.  As said many times before; a good time was had by all!